Real Environment Simulations is pleased to announce the release of Real Environment Xtreme 2.0 for Microsoft's Flight Simulator X.
REX 2.0 is the long awaited update to the award-winning Real Environment Xtreme. Many additions and enhancements as well as user-reported errors have have been addressed.
REX 2.0 is a powerful, hi-definition, photo real texture environment created from state-of-the-art photography and processes. This new technology is tightly integrated with an upgraded flight planner and newly developed weather engine to give the user the most realistic experience yet within flight simulation.
REX 2.0 is priced at $39.95, although the update is available at the FlightSimStore free of charge to current customers.
Beta testing phases for the FS2004 version of REX 2.0 will commence shortly after the release of REX 2.0 for FSX.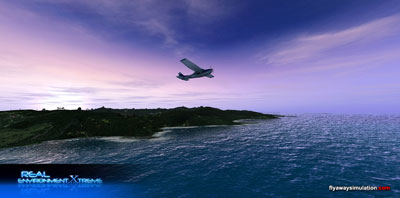 Screenshot from Real Environment Extreme for FSX
We have a dedicated Real Environment Extreme screenshots gallery, where you can view submitted screenshots from users who are using this package.