Boeing was awarded a $486.4 million contract for the production of the AH-64D Apache Block III attack helicopters. Under this contract, Boeing will carry out Block III upgrades to the current and future Apache fleet.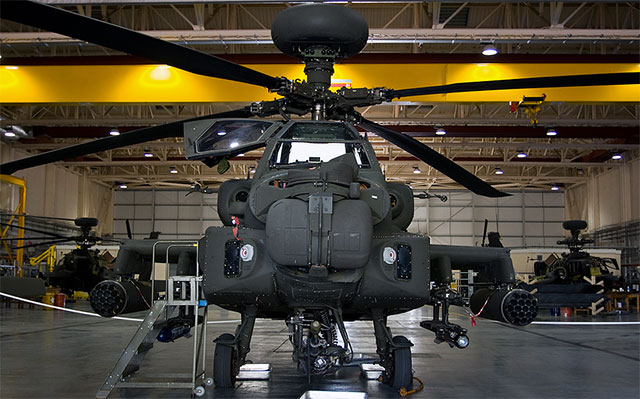 The aircraft manufacturer also received a $171.8 million contract for the procurement of Foreign Military Sales (FMS) Apache Block III aircraft. This contract is for the development, integration and testing requirements on the Apache Block III attack helicopter program.
David Koopersmith, Boeing's attack helicopter programs, said
Boeing and Team Apache are thrilled to continue fulfilling the promise to deliver improved sustainment and advanced capabilities with the Apache Block III helicopters for US Army soldiers and allied defence forces around the world.
The Block III is an improved version of the older Block II variant. AH-64D Apache Block III is a modern attack helicopter that offers advanced combat power. The AH-64D features two T700-701D engines, composite main rotor blade and horizontal stabilator – which makes it a powerful combat helicopter with effective close strike capability. Compared to the original Apache combat helicopter, the Block III features a more powerful engine, superior helicopter avionics, and better maneuverability.
The AH-64 program began in the early 1980s, and has been running steadily ever since, with Boeing carrying out refurbishment and upgrades on the Apache fleet for the US Army.