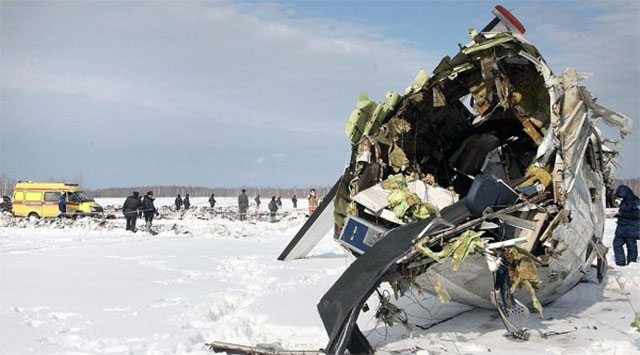 The 21-year-old aircraft, which was bound for Surgut, another city in Siberia, crashed soon after takeoff from Roschino International Airport. The ATR 72-200 crashed after rising to an altitude of about 210 meters.
According to Russia's Interstate Aviation Committee, initial analysis of the "black box" flight recorders indicate that the aircraft's two engines were working when it crashed. Andrei Martirosov, UTair director, stated that the aircraft was in good condition at the time of the flight.
Following this accident, UTair Aviation suspended all ATR 72-200 flights while investigations on the Serbia crash are being carried out.
Utair has 3 ATR 72-200s and 15 ATR 72-500s.