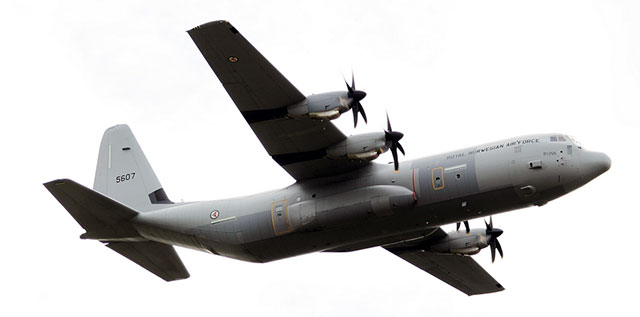 The aircraft crashed in to Mount Kebnekaise in Sweden after it disappeared from radar. Although a significant search and rescue effort was launched soon after the aircraft disappeared from the radar, the wreckage was only spotted by a Norwegian P-3C crew on 17 March due to bad weather. The wreckage was scattered over an extensive area on the northwest side of Kebnekaise. The impact site was at an altitude of about 4,920ft (1,500m).
Known as "SIW", the C-130J was flying between Evenes air base in Norway and Kiruna, Sweden. It was going to collect soldiers who were working on a NATO exercise named "Cold Response"at Kiruna, and fly back to the Norwegian base.
The C-130J left Evenes air base at 14:45 and disappeared from the radar near Sweden's Kebnekaise Mountain at 14:57.
A memorial service for the crewmembers was held at Evenes air base on 18 March. During the service, Norwegian Joint Forces Commander Vice Adm Haakon Bruun-Hansen said,
We kept our hopes of finding the plane and its crew in good shape, but as time passed we feared it had crashed in the mountains." Bruun-Hansen stated, "Search and rescue teams from both Sweden and Norway searched the area under extreme conditions in the hope of finding any survivors. During the day it became evident that no crew members had survived.
According to Bruun-Hansen, the C-130J is a very safe aircraft and the crew were highly experienced. This is the second crash involving Lockheed's new-generation C-130J. The first one involved an Italian air force KC-130J, which crashed in 2009, killing five people.
Accident Investigation Commission, led by the Swedish, is investigating the cause of the crash.