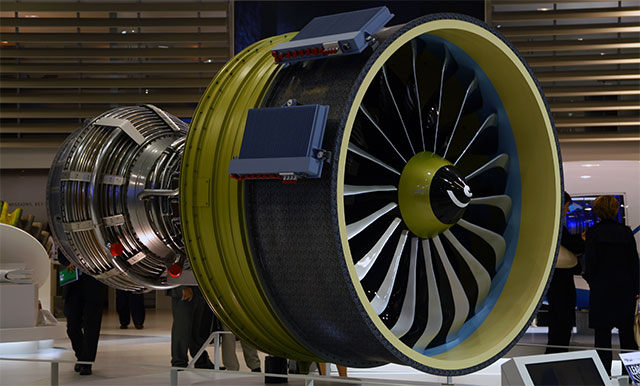 According to CFM International, Qantas' order for the next-generation turbofan engines is valued at US$2 billion.
Qantas will start to receive the 78 A320neos in 2016. The A320neos will be used by Qantas' subsidiary company, Jetstar Airways, a low cost airline.
Qantas chief executive, Alan Joyce, said, "The LEAP engine was chosen for our new A320neo aircraft because of its performance, fuel efficiency, and maintenance program."
CEO and president of CFM, Jean-Paul Ebanga, said,
We are both honored and excited to launch this next phase of our relationship with the Qantas Group. We consider the benefits of LEAP technology, including better fuel burn and lower noise and emissions compared to today's best CFM56 engines, along with CFM's industry-leading reliability and low maintenance costs, will have a very positive impact on operational efficiency and help support their exciting growth plans.
Kevin McAllister, vice president of sales for CFM parent company, GE Aviation, added,
The Qantas Group is a great CFM customer and Jetstar is an industry leader among low fare airlines, so we are extremely proud it has chosen to expand that relationship to the A320 platform as part of their future franchise and fleet growth, making CFM such an important part of its operations. We are looking forward to a great future with the Qantas Group and to working hard each day to show that their trust is in good hands.
Qantas and CFM have had a long relationship – Qantas has been CFM's customer for more than 20 years with the Boeing 737 aircraft.
CFM International now has more than 3,500 orders for the CFM Leap-series engine. In addition to the LEAP-1A for Airbus A320neo, CFM's LEAP-1B and LEAP-1C are the selected engines for the Boeing 737 MAX and COMAC C919, respectively
The LEAP engine offers advanced aerodynamics, 15% better fuel consumption, 50% decrease in nitrogen emissions, and 75% reduction in noise compared to standard engines.