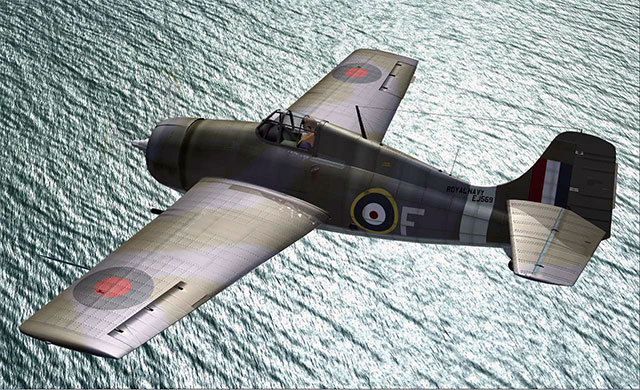 The product is based on the Grumman F4F Wildcat, American carrier-based fighter aircraft that entered service with both the United States Navy and the British Royal Navy (as the Martlet) in 1940.
This package features four different aircraft, namely the Grumman F4F-3 and F4F-4 Wildcats and the Martlets, the British name given to the F4F-3 and F4F-4-based aircraft. Each package comes with ten variants of the four different aircraft - the F4F-3 and F4F-4 Wildcats and the Martlet I and Martlet IV.
The package features detailed simulation of each aircraft, and all the unique characteristics of each aircraft are displayed.
General features
Simulations are accurate representations of the aircraft
The aircraft's textures and cockpit functions are accurately replicated
The models are programmed using real flight test reports
Exteriors, cockpits and flight dynamics all accurately represent the real aircraft
There are many animations
You will need Flight Simulator X, Windows 7, Vista or XP to run this product.
The Wildcat and Martlet add-on package for FSX is now available for download. The price tag for the package is $39.99 / £24.99 / €29.95.
There is also a lower priced add-ons that contains five of the aircraft from the main package, and this costs $21.99 / £14.99 / €18.95 each
More information on Just Flight products over at SimShack.net.