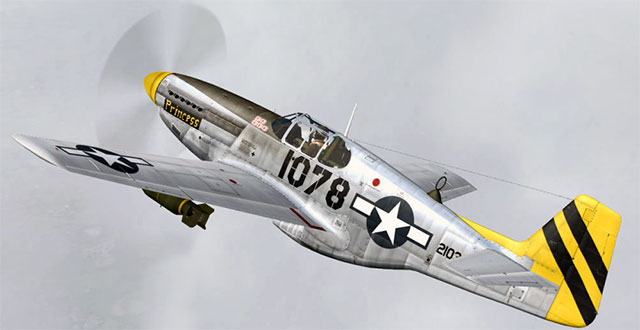 Fighter Leader II brings together a broad range of vintage North American P-51s in various designs, colors and configurations. This comprehensive range of vintage North American P-51s is the first of its kind for Flight Simulator.
It includes a collection of ten stunning aircraft for users to fly and enjoy. Featuring sound and cockpit updates from the first Fighter Leader, Fighter Leader II provides a flight simulator with a vivid and accurate feel of what the real aircrafts are like to fly. Fighter Leader II is a superb companion to the original Fighter Leader and the aeroplanes themselves now feature 500 lb bombs in place of the drop tanks.
The very detailed examples, fresh from the virtual Inglewood and Dallas factories of Warbirdsim, are a brand new collection of Mustangs for Flight Simulator users to enjoy. The P-51B/C & Mustang III have also been authentically reproduced.
Versions are available for both FS2004 and FSX.
Grab your copy over at SimShack.net.