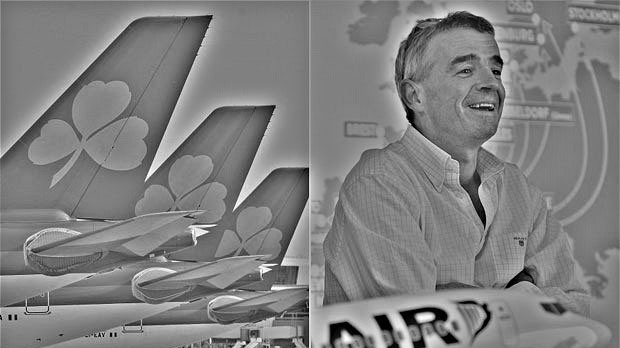 Ryanair made the Aer Lingus offer because it believes that the airline market in Europe is consolidating, and that after some mergers, there will soon be five groups in the market, led by Air France-KLM, IAG, Easyjet, Lufthansa and Ryanair.  According to Ryanair, Aer Lingus' "long-term future, its brand and growth prospects" will be best secured within "one strong Irish airline group".
Meanwhile, the Office of Fair Trading (OFT) referred the Ryanair case to the Competition Commission, the UK's competition regulator, for further scrutiny, to assess if the acquisition may significantly reduce competition in the market.
According to the OFT, Ryanair and Aer Lingus are currently the two largest carriers operating between the UK and the Republic of Ireland. The OFT, which has investigated Ryanair's stake in Aer Lingus twice in the past, will publish its final report by 29 November 2012.
While previous takeover bids have been unsuccessful, Ryanair believes the market has changed significantly since its first attempt was rejected in 2006. For instance, the European competition agency has approved several mergers, including Air France and KLM, British Airways and Iberia, and International Airlines Group's acquisition of bmi from Lufthansa.
The Government of Ireland owns 25.4% of Aer Lingus stock, and will dispose of this stake in the near future. Ryanair noted that if its acquisition bid is approved, this will help the Irish government to "ensure that Aer Lingus will continue to be owned and managed in, as well as focused upon, Ireland" as it looks to dispose of its 25.4% stake.
Michael O'Leary, Ryanair Chief executive, said,
We believe this offer, if successful, will create value for Ryanair shareholders. We believe that by lowering Aer Lingus' unit costs and fares, growing its business at some of Europe's major airports, and competing with high fare incumbents, Ryanair can significantly increase Aer Lingus' profitability thereby earning superior returns for Ryanair's shareholders.
In the meantime, Aer Lingus has announced that it will issue a statement, and its shareholders are currently not taking any action in response to this bid.