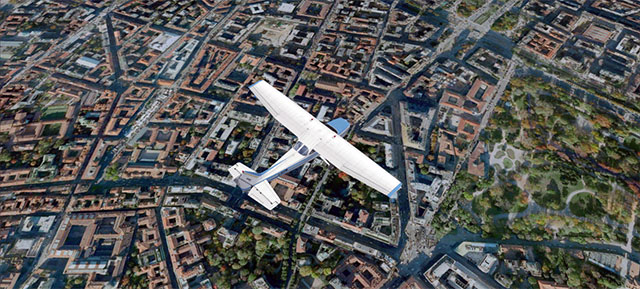 The scenery covers the entire city and surrounding areas with photo realistic day and night imagery. AST Tech developed the imagery using native FSX techniques – this ensures superb performance.
Photo-Real Milan scenery is a true representation of the bustling city. Milan is Italy's second largest city. The city's urban area is the fifth largest in the European Union. The city is also the main commercial, financial, and industrial center of Italy. Today, there are many satellite settlements and suburbs around Milan, following economic growth achieved during the past few decades.
The main good points about this add-on are
It offers accurate and highly details views of Milan – exactly as you would see them if you were actually flying over the city.
Photo-Real Milan is compatible with all add-on meshes and land-classes. You can use it with Flight1 Ultimate Terrain X - Europe and Ground Environment X Europe. It complements these add-ons, and offers a highly realistic experience in VFR or IFR flight.
For more information, visit http://asttech.co.uk/products/scenery/photo-real_milan/index.htm.
AST Tech is well known for its top quality scenery add-ons. The company's portfolio includes add-on sceneries for Brussels, Lyon, Madrid, and Toulouse.