The pad surface is whole stainless steel, with no covering - just bare metal... It's what we have all been waiting for in a stainless mouse pad! SimShack are shipping the mat worldwide.
The Slicksteel surface has undergone extensive testing and is designed to get the best performance from your Optical Mouse, with no skidding or 'tracking' problems found with some surfaces.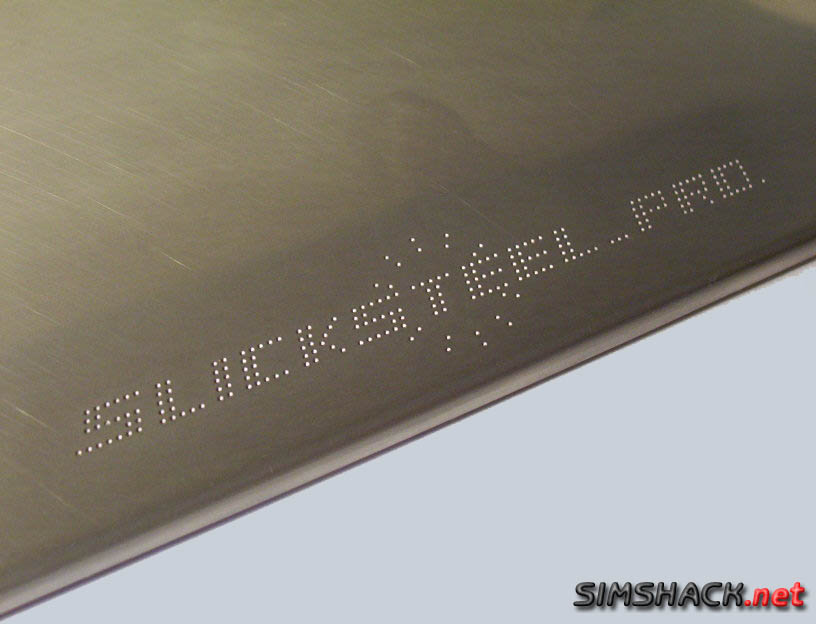 These Mouse Mats are made with both the professional computer user and hardcore PC Gamer in mind!

Unique super smooth and long lasting surface
Made from recyclable high grade 304 stainless steel
High scratch resistance
Better mouse tracking, making full use of mouse resolution
Tested with most leading optical mouse on the market today
Also availible in S2 (A4) size for extra mousing area
Designed and quality made in the UK
The S1 seems to be large enough for most ordinary PC users..
But some gamers prefer the larger S-2, which has about 35% more surface area.
Size: S-1 24.0 cm x 19.5 cm (9.5 inches x 7.5 inches)