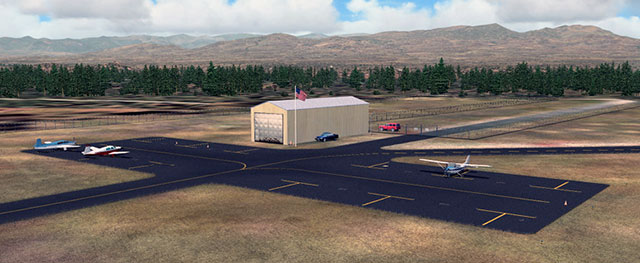 Located northeast of the central Salina, a city in Sevier County, Utah, US, Salina-Gunnison Airport covers an area of 610 acres (250 ha), and has asphalt paved runway.
The state of Utah is famous for its natural diversity – its rugged landscape includes pine forests, mountains and mountain valleys, arid deserts and sand dunes. The geographical diversity this state offers makes flying a true pleasure.
This scenery add-on offers a lot of detail and is an accurate replica of the airport.
Features
High resolution textures for runways, taxiways and markings
Satellite imagery that provides high levels of accuracy and detail
A detailed representation of all the features at and around the airport
If you like general aviation, you must have this scenery add-on.