Remember when you first started flying simulators? You were amazed at what you could do--fly all over the world, try many different cool aircraft, and test your skills in a variety of conditions!
After a while, though, you wanted a little more. More excitement, action and fun!
Fortunately, Microsoft made Flight Simulator extensible so anyone could build add-ons. Today there are hundreds of aircraft, scenery and texture add-ons you can try. Recently I reviewed the Top 10 Must Have Freeware FSX Add-Ons.
We are going to look at more great add-ons, but this time it will cost you a little coin. In this article I'm going to focus on my Top 10 Must Have Payware Add-Ons for 2012. The products I selected were chosen for their utility, graphics, quality or just plain fun.
1: Alabeo's Sukhoi Su-26 for FSX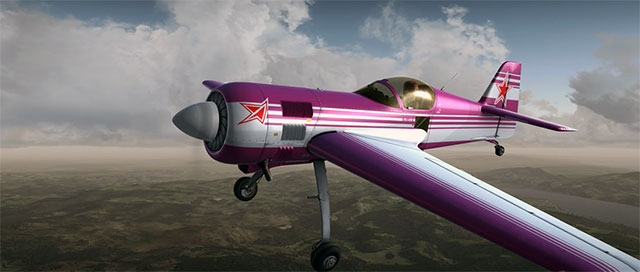 Tired of flying nice and level in a jetliner for long periods of time? The Alabeo Sukhoi Su-26 is for you. It is modeled after the Sukhoi Su-26 stunt plane which won the World Aerobatics Championship in 1986. The Su-26 is the second sim produced by Alabeo and follows their popular PITTS S-2S.
You'll be amazed at the stunts the Su-26 can pull off! Don't worry, you get a complete PDF detailing all of the maneuvers. You can turn, twist, dive and bank at high speeds all day but it takes an experienced hand--Alabeo suggests you have at least intermediate or advanced flying skills before you take to the sky in the Su-26.
You can even try your hand at skywriting--the Su-26 can create thick, billowy smoke trails--you can create any message you want. The Su-26 even has high quality sound helping you get lost in the experience.
Back on the ground, you'll notice how accurate the graphics are including minute details like the fuel cap and rivets. It indicates the high level of quality Alabeo demands from their products. You will need Service Packs 1 and 2 to run the Sukhoi and Alabeo recommends you invest in more computing power than the minimum to handle the high-speed action and detailed graphics.
View the product over at SimShack.net:
https://www.simshack.net/products/sukhoi-su-26-fsx-prepar3d-637
2: inv3rtedco5ine's FSX Visulator

Inv3rtedco5ine's FSX Visulator is a powerful little piece of software whose utility is belied by its low price. Without ever touching FSX, Visualator allows you to see all flight data in a single location on the fly. It uses SimConnect, FSX's API which lets add-ons talk directly to the program. It's easy to operate on a local or national set-up with no muss or fuss.
It's fun to have access to so many cool aircraft in FSX. The problem is that the cockpits vary tremendously. Some are full-featured while others feel spartan. FSX Visualator adds some consistency to your flights. It works on most any aircraft you choose.
You get plenty of detailed information right at your fingertips in an easy to read graphic interface: advanced information about internal systems, fine-grained control of core flight systems and more. Plus, you can effortlessly configure it to your individual taste. In addition, FSX Visualator is improved and refined on a continuous basis—users get free updates as they are released.
More details at SimShack.net:
https://www.simshack.net/products/fsx-visulator-vx-652
3: Nemeth Designs & Milviz's Boeing CH-47 Chinook for FSX

Nemeth Designs and Milviz Boeing CH-47 Chinook for FSX is a fantastic representation of one of the true workhorses of military operations, the U.S. Army's Chinook heavy-lift helicopters. Capable of hauling 12 tons of troops and equipment, the Chinook can handle the workload of three smaller birds. In fact, it has the lowest operational cost of any helicopter in the Army.
The Chinook offers forces a potent blend of power, muscle and maneuverability. It operates well in difficult weather and can travel at over 150mph for long distances due to special fuel tanks. The crew of three can carry over 40 troops or 24 casualties. Its powerful engines and dual-rotor set-up lets it fly with authority through tough crosswinds.
Boeing CH-47 Chinook for FSX is actually the CH-47D version. It has three different paint selections, attractive textures inside and out, detailed animations on the exterior, both specular and bump mappings, and extremely accurate 3D modeling.
Action details include glass reflection, high definition sound, precise systems, accurate flight controls, completely interactive cockpit, various camera views from different ranges, accurate instruments, dust maps, and complete PDF manual. Users need the Acceleration Expansion Pack for FSX to operate the Chinook add-on.
Product page:
https://www.simshack.net/products/boeing-ch-47-chinook-fsx-644
4: FlightSimLab's Concorde X

Concorde X for FSX is a great representation of an iconic aircraft. No other aircraft looks like it or enjoys its illustrious history. Flight Sim Labs has pulled out all the stops to develop an incredibly detailed model with rich graphics and textures.
With an unmistakable silhouette, the Concorde roared across the skies at incredible speed. The first supersonic jet, it cut trans Atlantic travel almost in half. Pilots can feast their eyes on the stunning graphics of the Virtual Cockpit with exacting detail and real life sounds.
Flying the Concorde X is not difficult but it takes some preparation and pre-flight planning. With some basic grounding on this unique aircraft and its flight dynamics, pilots will better enjoy their flights. After a few runs, flying the Concorde X will seem second nature, especially with the assistance of the Virtual Flight Engineer helping keep things on course and on time.
Concorde X is brimming with quality details like animations for control surfaces, cargo bays, gear bogies, doors and more. The Engineer's Panel has Cabin Pressurization, Engine Control, and Hydraulics simulations among many others. Aircraft systems like hydraulic levels even react to external events (like changes in the temperature).
The developers did an excellent job on Concorde X. They had a lot to prove because the real Concord is loved by so many. They couldn't get this wrong. In the end, they met the challenge and delivered a top flight sim.
5: Warbirdsim's "Cripes A' Mighty, Then and Now": The P-51D Mustang Cadillac of the Skies Series for FSX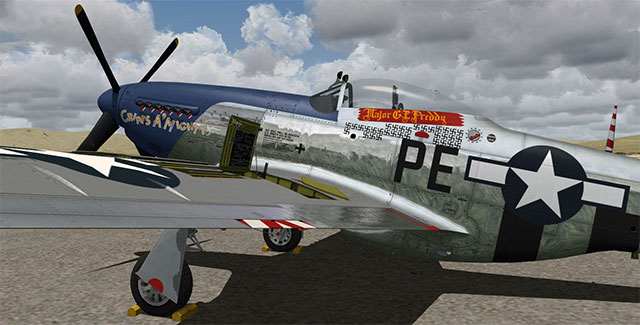 North American's "Cripes A' Mighty, Then and Now" is a creative take on a famous aircraft. There are two versions of Major George E. Preddy Jr.'s classic P-51D, one of the most memorable fighters in WWII.
Choose the 1944 version which is made to look just as it did on his last flight in that year. Or, select the pristine reconstruction model. Both versions are so lifelike they have been lauded by real pilots worldwide as the most accurate sim version of the P51 ever.
Major Preddy was the highest scoring pilot of WWII in the Mustang class. He used the name "Cripes A' Mighty" on a P-47 followed by his P-51B and P-51D. His distinguished career came to end when he was shot down by friendly fire as he chased down a German fighter in the Battle of the Bulge.
The Preddy P-51 Mustang is recognized immediately—with its distinctive Spitfire mirrors, colorful barber pole markings and bubble canopy, the P-51D has been rendered in painstaking detail just as it was when Preddy piloted it in the waning months of 1944. Artists combed through stacks of blueprints, photos and drawings over several years to get the exact look of the original aircraft. Now it has come to life in stunning detail for every enthusiast to enjoy again and again.
View and buy over at SimShack.net:
https://www.simshack.net/products/cripes-mighty-then-and-now-p-51d-mustang-648
6: Just Flight's Space Shuttle for FSX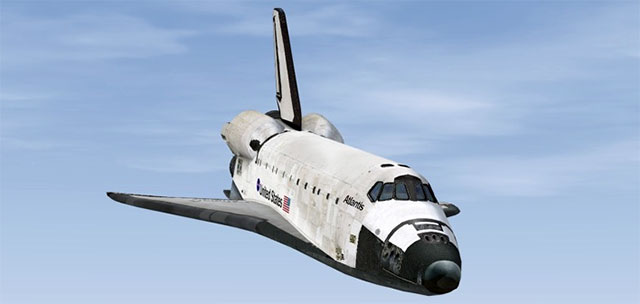 How would you like to take Microsoft Flight Simulator X into space? Just Flight allows you to do just that with their Space Shuttle sim. Don your space suit and get ready to pilot the space shuttle from the cold frontier of space back home to Kennedy Space Center.
Unlike any other expansion pack for FSX, Just Flight called on the knowledge and skills of a real-life, Shuttle-trained Cosmonaut to develop this exciting sim. Users can choose from six Shuttle orbiters that have been recreated down to the smallest detail: The Enterprise, Columbia, Challenger, Discovery, Atlantis and Endeavor. For example, featured panels include Heads-Up Display, Radio Panel, Virtual Cockpit, Exterior Model Animation Control and GPS Panels.
The journey back to earth begins with a video that sets the scene. Animations on board include payload bay doors, radiators and Shuttle Remote Manipulator Systems. Pilots can complete the custom tutorial before their adventure to help manage the mission. Voices offered include 19 separate cues that represent real crew and Mission Control communication snippets. They play on schedule depending on the stage of the flight.
7: FSPS's FSX Performance Booster v2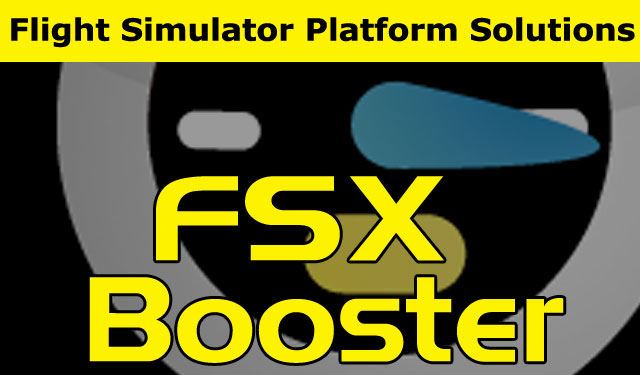 Flight Simulator Platform Solutions' FSX Performance Booster v2 increases the performance of FSX on your system. It studies your computer to determine its CPU, RAM, Disk Rate, and several other factors. It then modulates FSX to deliver the best frame rate and smoothest picture possible. Some systems report getting 30% more frames and more.
Benefits include eliminating blurriness, extra load radius, increased speed over fiber, compatibility with hyper-threaded systems, red messages control, support of external limiter, vertical screen synchronization, and high definition textures.
Users can customize how they want the program to increase performance. For example, they can specify if they want aircraft or terrain optimized. The program will then enhance the performance and graphics of that element.
There are free updates after initial purchase. Users must have .NET Framework 3.5 or higher installed. An additional benefit--customers with questions can rest assured they will get assistance--Flight Simulator Platform Solutions' is known for superior customer service.
Grab it over here:
https://www.simshack.net/products/fsx-booster-live-fps-performance-booster-1380
8: PMDG's 747-400 X Boeing 747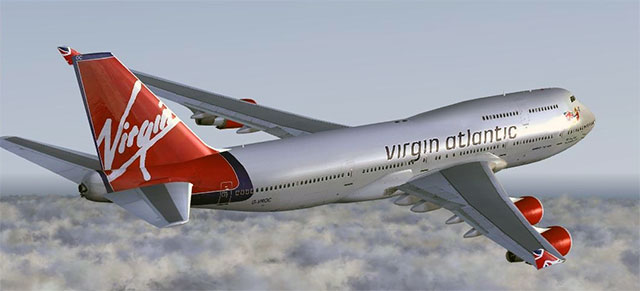 PDMG's 747-400 X Boeing 747 add-on for FSX captures the power and might of a classic jetliner. While there are several well-known Boeing jetliners, the 747 is remembered the most for its combination of size and long-distance comfort.
The "Queen of the Skies" has been designed especially for the FSX system. It is one of the most complete and well conceived add-ons available. Sophisticated details like specular lighting, engineering schematics, three different engines, advanced animations and incredibly realistic interiors make it a pleasure to fly.
PDMG's attention to detail starts with the operating manual. It is one of the most comprehensive of any add-on. This commitment extends right through the flying experience. For example, 747 brakes tend to overheat easily on the real aircraft—that characteristic is in the add-on—pilots must learn to stop without a heavy foot!
Other features include new lighting, bump maps, visual fuel dump, smooth wing flex, and engine fire effects. Inside the cabin, pilots can select the Dynamic Virtual Cockpit complete with accurate pneumatic systems, animated knobs and switches, internal VC lighting and new night lighting systems.
Extra features include sounds recorded from an actual flight deck, free liveries that become available for download after purchase, failures model which can set variable or progressive fail patterns, and a full Flight Management Computer (FMC) with extremely accurate predictions for fuel burned, distance covered and time spent.
9: Warbirdsim's "Happy Jack's Go Buggy, Then and Now": The P-51D Mustang Cadillac of the Skies Series for FSX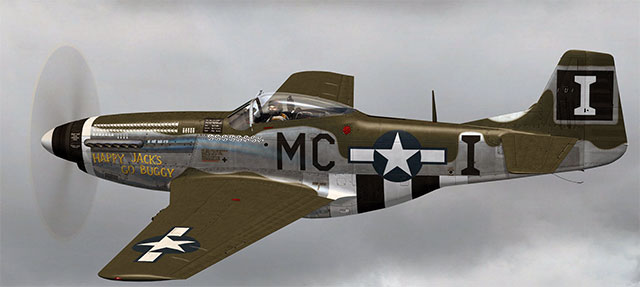 "Happy Jack's Go Buggy, Then and Now" is another edition in North American's P-51D Mustang Cadillac of the Skies Series for FSX. Like the other entries, "Happy Jack's Go Buggy, Then and Now" gives users different versions of the P-51D Mustang, in this case the personal airplane of Major Jack M. Ilfrey, Commanding Officer of the 79th Fighter Squadron.
"Happy Jack's Go Buggy" delivers one version from the summer of 1944, just after the aircraft started combat maneuvers with the squadron, battle-tested and refurbished with distinctive "Piano Keys" markings on the underbelly. Another version is a full restoration from 2008, just as it looked as it sat proudly on display in Oshkosh, Wisconsin that whole summer, where it received the prestigious "Warbird Grand Champion."
These two variants are a virtual "bookends" of the same model, from its battle-hardened beginning in WWII to the faithful recreation years later. There are actually four total variants available: July/August 1944, October/November 1944, Oshkosh Restoration Debut 2008, and an "At the Moment" Restoration update.
Researchers painstakingly combed through stacks of photos, drawings, manuals and technical orders to get every little detail right for this series. After assembling the material, they sought out the input of researchers, restorers, pilots and WWII historians.
The result is authentic reproductions with accurate flight dynamics, realistic sound, modern avionics, working gun sights, gun bays, cockpits, exhaust shrouds, tail wheels, control stick, optional drop tanks and much more. When you want the top of the line, invest in "Happy Jack's Go Buggy, Then and Now," another great reproduction from North American.
Screenshots and purchase here:
https://www.simshack.net/products/happy-jacks-go-buggy-then-and-now-p-51d-mustang-650
10: Flight1/TSS Audio Environment Airliner Edition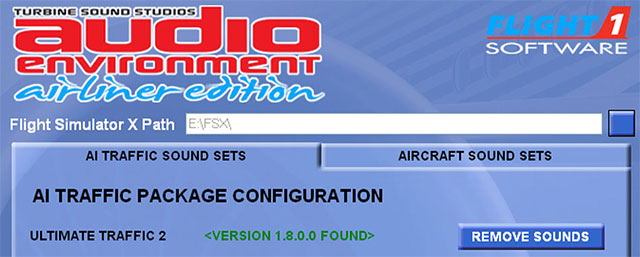 Flight 1's "Audio Environment" Airliner Edition for FSX brings enhanced sound to every flight. Turbine Sound Studios nurtured these sounds into being to help create a more realistic soundscape for FSX enthusiasts. For example, the aircraft and engine audio files were developed using revolutionary sound cone technology.
Serious FSX enthusiasts have long known about Flight 1's excellent "Environment" add-ons. High quality clouds, ground textures, water effects and more have made put the series on top of the "must buy" list for aficionados.
Now Flight 1's "Audio Environment" will be added to that list. These excellent audio files completely transform every flight, adding an extra level of realism and professionalism that puts you right in the action. These are extremely high quality stereo sound substitutes for every AI aircraft and upgrade in your FSX system. There are complete sound sets for Learjets, A321s, CRJ's, and both 737s and 747s. Even better—you can add new sounds of your own.
Every flight will be drenched in realistic takeoff, taxi, spool-up and shutdown sounds. Each is compatible with every top AI traffic product like Ultimate Traffic 2, My Traffic X, Ultimate Traffic 2007 and more. Don't hesitate. Add Flight 1's Audio Environment Airliner Edition for FSX to your add-on arsenal today.
There you have it: my Top 10 Payware Add-ons For FSX. You can't go wrong with any of these products. They are all made with attention to detail, a commitment to quality and an obvious love for flight simulation.
What do you think? What are your favorite payware add-ons for FSX? Let us know in the comments below.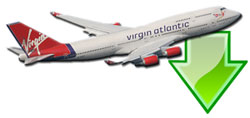 Don't forget... We have a huge selection (over 24,000 files) of free mods and add-ons for FSX, P3D & X-Plane in the file library. Files include aircraft, scenery, and utilities All are free-to-download and use - you don't even need to register. Browse on down to the file library here.