Cockpit-Fest 2015 is returning after an incredibly successful 2014 edition. Having been held at the Cold War Air Museum in 2014, the event was made for people to come along and experience the latest and greatest changes to simulated cockpits, as well as meet likeminded people along the way. The event brought a huge amount of new experiences and attracted one of the highest ever crowds of one of these events, making it easier than ever for those involved to get access to some of the most delicate and detailed cockpit recreations that had been seen up until that point.

Restoration experts were the name of the game in the last edition of Cockpit-Fest, as many remakes and improvements of more classic models seemed to be the most prominent selection alongside an absolute barrage of amazing replicas made to stand the test of time.
However, this year, Cockpit-Fest 2015 promises to even bigger, even better, and even more detailed and filled out – with potentially the highest crowd ever recorded at a Cockpit-Fest event being present!
As the fourth annual gathering for those obsessed with the interior rather than the exterior, this entire festival is the perfect place to come for anyone who wants to see what flight simulation can look like when it's managed properly and taken on with the right attitude and appeal.
It's going to be held on September 4th-6th and will make a return to the south side of Dallas to the cold War Air Museum. With cockpits and simulators all set up and ready to go, you'll have a chance to try out and get to see some of the most impressive technology that has been created for a flight simulator yet.
Who's Coming Along?
The event will have a huge range of different guests coming along, with enthusiasts and collectors are all making their way here from all across the United States – some trips are even as long as 3,000 miles according to proud fans making the long journey from their homes to this massive flight simulation event. Whether it'll be to try out the new stuff or to showcase their own restoration and elite designs, this package will be built for people to come along both try out and show off the latest and greatest creations for flight simulators all across the world.
If you've been waiting to try out some new stuff and would like to get some new material that makes the most of things like software development and electronic interfacing, you will absolutely have to make your way here. It promises to be the flagship event for flight simulation fans that have more of an interest in the cockpit and the development of this key cog of aviation, rather than new models and taking on more things like missions, directions and various other more cosmetic changes.
However, other people will be arriving here to show you a whole new world of cockpit restoration – many who come to this event are here to see the restorative skills and abilities of people, too. It's not just simulated cockpits that will be shown off, but old cockpits from real-life aircraft that have been damaged beyond a museums feasible financial ability to fix up, and instead is being restored and repaired by genuine enthusiasts of aircraft.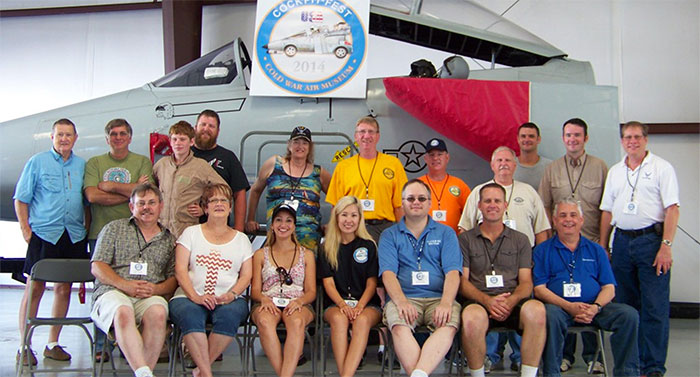 This allows people to show off their mechanical skills as much as anything else, creating full cockpits using their own ingenuity and understanding of what makes a true replica look the part.
The simulated side of the event, however, was purely about people who want to show off the latest and most impressive designs and systems for the key flights simulators. You'll find an abundance of changes out there for things like FSX, P3D, X-Plane and Falcon; all of this, together, makes such an incredible difference to how you will be moving forward. This includes totally realistic designs and remakes of real-life cockpits made into a simulator to completely built from scratch ideas and theories. This also includes things like industrial sims that have been restored and improved to custom made mobile simulators that are perfect for those who want to hop into a quick LAN meet with friends and try out the best of the best.
The people who make these simulators are incredibly talented; they know how to move from huge aspect of flight such as popping an aircraft's rivets right down to penning a piece of masterful script that runs everything just the way that it was supposed to. If you want to see what people are capable of doing both in a simulated environment and in terms of rebuilding a solid replica of a proper cockpit, you need to try this out and see what the community has to offer.
However, it's not just the skills of the people who are visiting here that will impress; it's the range of where they come from. Whereas the Cockpit-Fest event in England has been running in the Newark museum for more than 15 years and still manages to draw huge crowds and build the profile massively, the US equivalent brings people from every continent. English, Polish, Canadian, Hawaiian Alaskan, South African and Australians are just some of the massive mix of nationalities that make up this booming event.
It's this melting pot that makes flight simulation so enjoyable for everyone, and when it's put together in the manner that it is here it really can be hard to stop or slow down! If you want to be around new people and new nationalities as well as finding yourself facing up to the most impressive flight simulation and cockpit replica techs you've seen in 2015, this is an event you absolutely must take on. The hug range of skills and interests among the crowd along will make for an incredibly entertaining experience all-round.
What's On?
The event itself is going to have a huge amount going on, with a large range of different people from all across the simulation board bringing something new and exciting to the table.
Friday 4th
The Friday event is built around the registration openings for exhibitions to take place so that everyone can get themselves ready and prepared for the rest of the event. Registrations will open at 12PM so make sure you are there sharp to get yourself ready and prepared for the event! Another huge part of the event is going to be the excellent BBQ sandwich dinner and evening social.
This will be held in the hanger at the Cold War Air Museum, and will give everyone a chance to have a meal and get to meet everyone else. You'll be able to socialize and get to know everyone, as well as offer an eager hand to anyone who is dealing with a cockpit or a simulator and needs a bit of a hand getting it set up!
There will be a simulator air combat session at 8PM depending on a few things, too, but at the moment it's on the itinerary. The event itself will have an air combat session using Viperpit LAN, and each member will be flying the iconic F-16 aircraft, doing battle the finish!
Saturday 5th
The Saturday event is going to be all about ensuring that the annual "Warbirds on Parade" and carshow event will be taking place. This is part of the Commemorative Air Force solution whereby old WW2 aircraft will be available for purchase and allow people to fly some of the most memorable aircraft of that era.
This makes it very easy for people to take control of some of these stunning aircraft recreated in faithful and effective detail. Additionally, there will be a CAF hanger which will be openly served so you can take part in this manner at the same time.
The Saturday evening events are going to be very unique, too, as there will be a large presentation awards ceremony that will reward those who have made the most consistently outstanding products in the last year. This allows those who have really stood up and made something incredible be noticed and be counted, creating a way for everyone to be stood up and celebrated for their success.
The Cold War Air Museum hanger will be the staging place of the awards ceremony, with a presentation and dinner also provided so everyone can relax, have some fun, and enjoy the jokes and banter of some of the most celebrated enthusiast of the aircraft cockpit that there is. There'll also be a large group photo session so everyone can get their shot at this brilliant event, so you'll have plenty of images and sources to upload to social media when you finally get home from what will truly be an exhilarating and massively enjoyable event in simulation.
Sunday 6th
The Sunday events are all about giving people a chance to take part in the excellent CJ-6A flight awards, which take place at 9AM in the morning. Then, there will be another group LAN combat session using Viperpit and F-16s, and there will be a large group lunch at the Taxiway Café. The event will end at 3PM on Sunday, so make sure you get to a chance to see everything before you decide to leave.
There's a lot to see and do on each day, so make sure you take the time needed to plan your itinerary to fit. With so much to deal with and go through you'll want to give yourself more than enough time to take in every sight along the way, enjoying every last aspect of the flight as you take off and ensuring that you'll truly enjoy yourself as you go through each department.
Just some of the aircraft that you can expect to see will include things such as the;
F-16 Fighting Falcon Simulation
AH-1 Cobra Cockpit
F-16 Sims
Sabreliner Cockpit
F-4 Phantom Sim
A-4 Skyhawk Cockpit
F-111 Cockpit
C-172 Sim
These come from all across the USA, as people from California, Arkansas, Texas, Oklahoma, Georgia, Florida and Kansas all chip in to make some truly incredible simulation and cockpits to give you all the help that you need in really buying into the style and philosophy of what is going on.
This will give you so much to do and see, as well as a whole new range of features that many enthusiasts have likely never come across before – this makes such an incredible difference in the long-term as people try and find their own niche.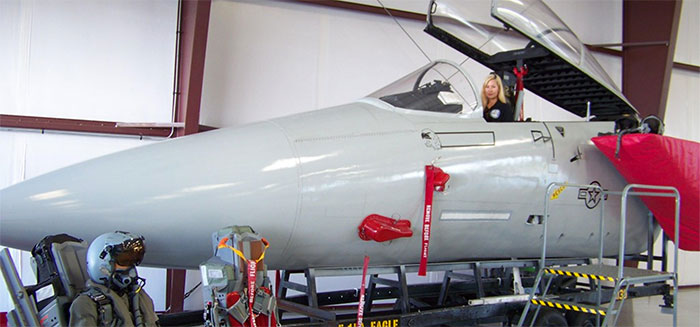 The Awards
The award which will be handed out – and their prize – are as follows;
Best Aircraft Cockpit: The prize will be a flight in the cockpit of a Nanchang CJ-6A
Best Functional Aircraft Simulator: The prize will be a flight in the cockpit of a Nanchang CJ-6A
Best Non-functional Aircraft Simulator: The prize will be a flight in the cockpit of a Nanchang CJ-6A
Best Home Built Simulator/Cockpit: The prize will be a flight in the cockpit of a Nanchang CJ-6A
Best Exhibition
Spirit of Cockpit-Fest
Most Extreme Restoration
Best Illuminated Cockpit
Best Booth Exhibit
The Cold War Air Museum
Held at the brilliant Cold War Air Museum, this is one of the most prominent aviation museums in the USA. It's the only museum in the whole of North America that has flight access to a pair of Mi-24 Hind attack choppers. The museum itself is located near the Dallas/Ft. Worth Commemorative Air Force facility.
Signing Up
You can sign up to the event with ease – you only need to check out their official website HERE, or go to the official Facebook page. Here, you can find all the details that you need about singing up and coming to see the most incredibly collection of aircraft cockpits and simulations around., with so many unique creations and additions being brought to the table for the first time.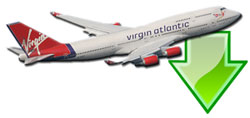 Don't forget... We have a huge selection (over 24,000 files) of free mods and add-ons for FSX, P3D & X-Plane in the file library. Files include aircraft, scenery, and utilities All are free-to-download and use - you don't even need to register. Browse on down to the file library here.