Now available from FlightSoft is Hong Kong 2004, now with support for FS2004 as well as FS2002 and FS2000. The updated version includes 1000 more buildings and "live" ATC direct from Hong Kong to go along with detailed airport and city depictions. For details, click on Read More.
FlightSoft has released its blockbuster Best Seller HONG KONG 2004 Add-On for Microsoft Flight Simulator 2004: A Century of Flight and now fully backward compatible with both Flight Simulator 2002 and Flight Simulator 2000.
Hong Kong 2004 was recently featured in the September 8th 2003 BBC Television Special on Flight Simulation which aired all throughout Europe and was viewable live on the BBC World Television website for an entire week. FlightSoft's Hong Kong 2004 was the ONLY Microsoft Flight Simulator Add-On product to be featured in the television special on Flight Simulation.
FlightSoft's Hong Kong won COMPUTER BILD Magazine's BEST ADD-ON First Prize Winner as best commercial addon for Microsoft Flight Simulator.
HONG KONG 2004 will come with an additional 1,000 more buildings, landmarks, shops, and detailed street level action as never before seen in a flight simulation title. We've included `LIVE' Real ATC direct from Hong Kong for the ultimate realism and a BONUS FEATURE `Typhoon Willie' that will have the most astute PC pilot singing the `blues' on final approach to Kai Tak - Airport of the Nine Dragons.
FEATURES INCLUDE:
1) Real Hong Kong ATC Audio Customers require Windows Media Player or similar software to access the audio files placed on the Hong Kong CDROM.
2) BONUS FEATURE: Typhoon `Willie.' This feature is a `Special' installation option available only to Flight Simulator 2004 and Flight Simulator 2002 customers. You're placed inside the cockpit of a Learjet on final approach to Kai Tak Airport ILS runway 31 during strong turbulence and wind conditions in the aftermath of Typhoon `Willie's visit to the Hong Kong region.
3) Other new features in Hong Kong 2004:
1,000 additional buildings and landmarks - making this the most densely populated scenery ever designed for Microsoft Flight Simulator with major landmarks like: BANK OF CHINA, Hong Kong and Shanghai Banks, Hong Kong Island, Jardine House and the Twin Towers of the Stock Exchange buildings, the elliptical towers of the famous Conrad Hotel and the Pacific Place Shopping Mall, the golden building with the NEC ad sign as contrasted sharply by the black Toshiba Building.
Other famous landmarks include the twin towers of the Lippo Centre(former Bond Centre) that are said to resemble Koala bears, the twin buildings of the Shun Tak Centre, numerous high speed ferries and jetfoils that leave to nearby Macao, the western district is depicted in unparalleled detail including the entire western district of Hong Kong island complete with streets with traditional Chinese shops, herbal shops, incense stores, tea houses and everything else imaginable. Victoria Harbor and the famous Star Ferry which connects several locations of Hong Kong Island and Kowloon. A ride on the ferries will bring you in contact with those mysterious Chinese Junk farms those beautiful butterflies of the south China seas.
An extraordinary edition to this new version of Hong Kong is the 78-storey Central Plaza, one of the tallest buildings in Asia. The bright stripes on its golden pattern signal the time of the day in an easy-to-decipher code. Next to it, note the beautiful black buildings. They all carry excellent Christmas and New Year's Eve decorations in the winter season at night. These buildings are situated in WanChai, the former nightlife quarter, where Richard Mason's novel "Suzy Wong" was set.
Further east, you will see the Elizabeth House with its Citizen Signs, the World Trade Center and the Excelsior Hotel, well known by one of the films of Peter Sellers. Causeway Bay, one of the busiest business and tourist districts in Hong Kong island. There, a noonday gun is fired every day at 12:00pm due to an old tradition.
Soon you will pass traditional Chinese Sampans in a Typhoon Shelter. You can overfly the Stanley Peninsula, which still retains a somewhat British Colonial Flare. At the western part of the south side, pass low over the Chinese Sampans at Aberdeen, the floating city. It is very well known for its floating seafood restaurants.
No scenery of Hong Kong is complete without the world famous Victoria Peak. The funicular tramway taking visitors to the heights of the peak has operated for more than a century without a single accident. The view from the top of the peak is breathtaking either at day, dusk or nightfall.
Visit Ocean Terminal, where the ocean liners regularly dock. What charm to visit the southern tip of the Kowloon Peninsula that houses the old Clock Tower --- no doubt a vestige from colonial times. Come and visit Kowloon Park and the Cultural Center as well as the dome-shaped Science Museum.
Don't forget to visit `Nathan Road' where there are several thousand shops, one of the busiest roads in all Kowloon so much so that the Chinese characters on shop signs often obscure the sky completely. This is a very touristy place with countless beautiful `easter eggs' that only Hong Kong can offer the astute traveler.
Ah ... but no depiction of Hong Kong would be complete without the famous Checkerboard, Kowloon Tsai Sports Stadium and the park.
KAI TAK Airport --- Airport of the Nine Dragons is depicted in unparalleled detail bringing the entire mystique of this fabulous region. The New Hong Kong International Airport is provided for those of you who seek a less spectacular approach to Hong Kong.
Remember ---- HONG KONG was the ONLY Microsoft Flight Simulator add-on featured in the BBC Television Special because of its ground breaking depictions of one of the most exciting areas to fly in - in the entire world.
The FIRST PRIZE AWARD WINNING HONG KONG for Microsoft Flight Simulator 2004: A CENTURY OF FLIGHT is now available and completely backward compatible with both Flight Simulator 2002 and Flight Simulator 2000.
VISIT FlightSoft's website to purchase your copy of the most exciting Microsoft Flight Simulator Add-On to come your way in years. Click here: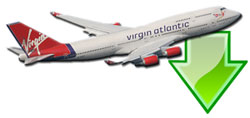 Don't forget... We have a huge selection (over 24,000 files) of free mods and add-ons for FSX, P3D & X-Plane in the file library. Files include aircraft, scenery, and utilities All are free-to-download and use - you don't even need to register. Browse on down to the file library here.