Using step-by-step procedures to start your aircraft enhances your simulation experience where your flights begin.
This guide and tutorial walkthrough gives you all of the steps of correctly starting aircraft from cold and dark along with the correct procedures in the Microsoft Flight Simulator (MSFS) 2020 release.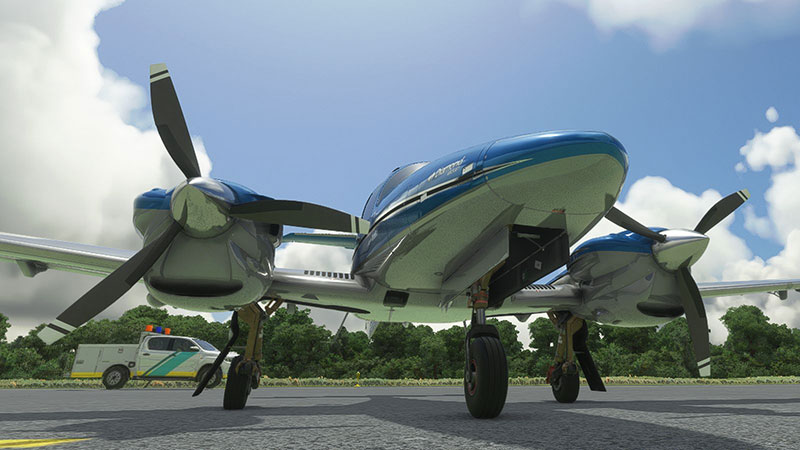 This training guide has been professionally produced and is available exclusively to PRO members.
The guide includes both a written text guide along with an instructional walkthrough video guiding you through the process.
What you will learn;
Degrees of realism.
2-minute introductory video explaining basic processes.
Detailed and lengthy tutorial (text and image-based) of how to start each of the default aircraft.
Covers all 23 default aircraft including; Airbus A320 Neo, Aviat Pitts Special S2S, Beechcraft Baron 58, Beechcraft Bonanza G36, Beechcraft King Air 350, Boeing 747-8, Cessna 152, Cessna 172, Cessna 208B Grand Caravan, Cessna CJ4 Citation, Cub Crafter, Daher TBM 930, Diamond DA40 NG, Diamond DA40 TDI, Diamond DA62, Diamond DV20, Extra XLT, Flight Design CTSL, Icon A5, JMB VL-3, Robin Cap 10, Robin Cadet and the Zlin Savage Cub.
Covers all props, jets, and other default aircraft included in the base packages.
Start from cold and dark - the setting you would expect when entering an aircraft that is about to be piloted.
Detailed procedures and settings are explained.
Step-by-step procedures and how to start any of the default aircraft.
About The Author
This tutorial and walkthrough have been produced by well-known flight simulator expert and publisher Bill Stack of TopSkills.
Bill has been producing flight simulator training and tutorial content for over 15 years and his releases have been invaluable for at-home flight simulator training based on real-world aviation experience.
This tutorial has two parts - a video walkthrough and explanation guide (most people will want this) and a complimentary text and image section below the video. The text/image section below the video is most useful when checking back on things and looking at them while performing the procedures. Video Overview of Starting Cold & Dark in MSFS 2020 Degree of Realism Startup procedu...