Flight Simulator Industry News & Reviews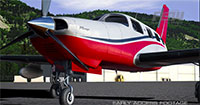 Welcome to the Fly Away Simulation flight sim news section - the homepage to where you can find the latest news from the newsdesk at Fly Away Simulation.
Below is a selection of the categories we cover, the latest 3 articles from each section are included but if you would like to read more on each topic, click the "View more posts..." link. A selection of categories have now been archived because the news is either very old and there is no current news for the topic or the category is now obsolete. You can still view them at the foot of the page here.
Topics Covered
We feature news, reviews, and editorials for many of the major simulators such as FSW, FSX, FS2004 and of course X-Plane. Our news is always unique, insightful and usually, opinion based. We try to feature rich media where we can such as screenshots, images, and videos.
Subscribe to our news

- You can also follow the latest news topics on Apple News, just click here using your iOS device.

- You can subscribe, syndicate or use our RSS feed here - it features 20 of the latest articles from all sections.