Flight Simulator Downloads and add-ons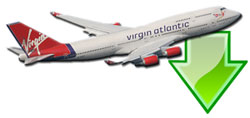 Welcome to the Fly Away Simulation downloads section. Here you will find our library of freeware add-ons and mods for all of the major flight simulation packages. We feature Microsoft Flight Simulator X, Flight Simulator 2004, and have just started featuring X-Plane and the brand-new Microsoft Flight Simulator (MSFS) 2020 release. Adding additional aircraft or scenery to your flight sim is a great way to expand your experience and play for longer.
Freeware Aircraft & Helicopters
All of the add-ons here are freeware, you don't even have to register to download, however, membership comes with many benefits including downloading files at full speed so that you don't have to wait - more information about a registered account here. The most popular add-ons are aircraft; there are literally thousands of repaints and models available. There are even repaint kits, where a user may download a blank repaint pack and create their own custom aircraft with a livery of their choice and design.
Scenery Expansions
Scenery expansions are also becoming increasingly popular and users will be able to find them here too; from global mesh scenery to missing airports. You may browse our categories below, or use the search function of our library. Each flight sim expansion has a description and image to preview the add-on in the sim.
Full Coverage for MSFS, FSX, P3D, FS2004 & X-Plane
The Fly Away Simulation library is quite possibly the only complete all-in-one library online for MSFS, FSX, FS2004, P3D & X-Plane. Files are added daily, and the library is continually growing. With the release of Lockheed Martin's Prepar3D package, you will also find that pretty much all of the FSX downloads work with it too.
Installation Help
There are tutorials in our Flight School with guides on how to install the add-ons, visit the Flight School for installation help.