Freeware P3Dv4/v5 Downloads & Add-ons
This is the official Fly Away Simulation file library listings for all freeware add-ons and mods compatible with P3D - and more specifically P3Dv4 and P3Dv5 that have been listed so far in our downloads library.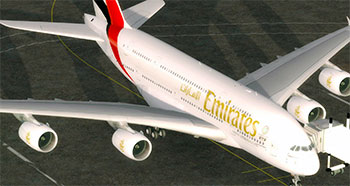 Most of our users have now upgraded to v4 or v5 and this latest version has brought some major changes in the way the simulator handles third-party add-ons. The simulator core was upgraded to 64bit so many older FSX aircraft models (more specifically gauges and other external modules) are incompatible. Developers have been working hard to make older aircraft compatible and new releases are being listed in this library all of the time.
Some of the expansions available in this section include aircraft, scenery and utilities/tools such as AI boat traffic and autogen editors.
New downloads are being added all of the time so bookmark this page to stay up to date.
All of the files here are freeware which means they are free to download and use. You don't even need to sign-in to download the files - no registration required. However, you have the option of faster downloads by enabling our PRO membership.
If you're new to the flight sim community terminology, P3D means Prepar3D, P3Dv4 means Prepar3D v4 and P3Dv5 means Prepar3D v5.
View the categories by using the jump links below.
Aircraft
The P3D aircraft section is growing daily so please be sure to check out this page often. We have a team of testers going through each FSX add-on (thousands of them) and confirming compatibility with the latest v4. Once they have been marked as compatible, they will appear on this page. As well as marking older downloads, our file library team is constantly searching and accepting new compatible aircraft.
Featuring large civilian jets such as the Airbus A380 and the soon to be released Boeing 747 add-ons. Military aircraft, civilian light aircraft (general aviation) and even helicopters will feature here.
All of the files listed below are guaranteed to be compatible with P3Dv4 and the latest nex-gen release, P3Dv5.
Scenery
More diverse and populated than the aircraft section above are the scenery add-ons.
Most of the scenery files created for FSX also work quite well in P3Dv4 and P3Dv5. This is because there are no third-party gauges (namely DLL files) required to use the scenery that are used in most aircraft models for their panel displays.
This section is of course still growing but we have a vast range of photorealistic scenery and mesh terrain add-ons/mods available.
All of the freeware scenery files below are guaranteed to be P3Dv4/P3Dv5 compatible. Once we work through our archives and complete the tagging, many more will be visible.
Do keep this page bookmarked as new files will be listed here. Check at least once a week.
Other Mods
This section covers addons that are do not fit into either aircraft or scenery. So far we only have one file - a global AI traffic mod for watercraft such as ships/boats.
FAQ
As v4/v5 of Prepar3D is quite new and drastically different from previous versions, many of our users have questions regarding the compatibility of FSX files in this version. Previous P3D versions seemed to be completely compatible with all of the original FSX add-ons but this is no longer the case.
You may find the FAQ items below helpful.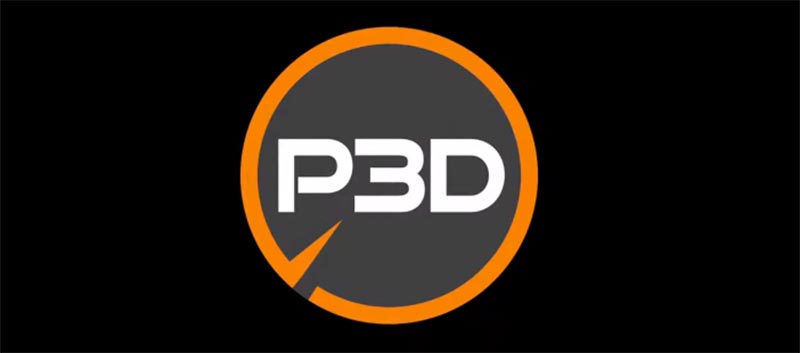 Do Prepar3D v4 addons work in Prepar3D v5?

Most of the add-ons including aircraft and scenery available for Prepar3D v4 will indeed work in Prepar3D v5 i.e. if they were working with the 64-bit model of v4 they should be fine with v5. However, we are testing each of the add-ons listed above to ensure compatibility with the latest P3D v5. The downloads/add-ons featured on this page will be tested to ensure v5 compatibility. If for some reason they do not work with v5 then this will be stated.

What Changed in P3Dv4-v5 onwards?

Prepar3D v4 shifted the core engine over to a 64-bit model which enabled bigger and better things for the simulator. There are no longer memory limits (RAM) and new add-ons and features can use the full hardware profile of modern computers. However, this made a lot of older FSX add-on aircraft obsolete in the new version.

Are any of the old FSX add-ons compatible?

Yes, a lot of the existing FSX add-ons are compatible even if they were developed many years ago. Aircraft add-ons are the main issue however scenery and AFACD files are usually always compatible providing they do not use any "advanced" features and stick the default feature/SDK set.

Does this page include all of the compatible add-ons you have?

No, this page only contains add-ons that have been tested and guaranteed to work with Prepar3D v4. There are many thousands of FSX add-ons that are not listed here that will work with v4 and v5 - it's just a matter of trying. You can view the entire FSX file library here.

I know a FSX add-on that will work in P3Dv4 and P3Dv5 and you haven't listed it here.

If you know an existing FSX file in our library that is guaranteed to work with P3Dv4 and v5 and we haven't listed it here, please let us know by opening a new support ticket and contacting us.

How often will this page be updated?

We are focusing extra efforts on tagging relevant downloads for v4 and v5 compatibility as our users are asking for this. We are also sourcing new v4/v5 compatible add-ons daily. This page will likely be updated weekly with new add-ons.