Fly Away Simulation
Your #1 Source for Flight Simulators
At Fly Away Simulation, we believe there should be a dedicated, complete and fully featured website covering all aspects of flight simulation on all platforms and covering all simulator packages. We are passionate about this concept and it is our mission to bring our users just that.
We focus on providing a complete portal covering everything a simmer could need as they enter the wonderful world of at-home simulation.
We are excited to be able to bring that to our users and if it wasn't for our users, Fly Away Simulation would not be what it is today - one of the most complete and extensive flight simulation portals on the Internet trusted by over 150,000 registered subscribers and over 500,000 users every month.
The Beginning
Founded in 1999 by Ryan Barclay was RB's Aircraft Hangar. RB's Aircraft Hangar was a website that offered downloads and add-ons for earlier versions of MS Flight Simulation including FS98 and FS2000. The site included aircraft and panel downloads and had a small community forum along with a screenshot and picture gallery.
The site also ran a "Top Site" list - which was a very popular way of promoting small niche websites back in the early 00s. Many websites joined the Top Site listings and RB's Aircraft Hangar itself was a member of many of the other Top Site listings run by the likes of SimFlight, FlightSimNet, and BestAviationSites. RB's Aircraft Hangar featured at the top of most of the listings due to the large user base that was forming for the site.
RB's Aircraft Hangar was essentially a static HTML website (aside from the Top Site script) and the community forum was hosted on a shared forum system provided by the host, RBFTP Networks and their public BBS, Forumania.
The site was hosted at home on a dynamic IP address using Microsoft's IIS on Ryan's main computer.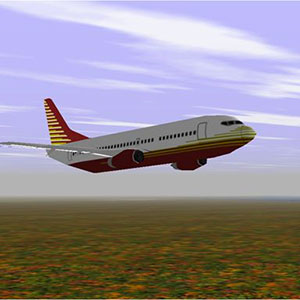 The Launch of Fly Away Simulation
Fly Away Simulation as we know it today was officially launched in 2002 but was on a shared domain name, it wasn't until 2003 that the website was moved over to its own domain name which we still use today, flyawaysimulation.com.
The site continued to grow at a rapid pace with the release of Microsoft Flight Simulator 2004. We began to feature lots of freeware add-ons created by enthusiastic developers who created these add-ons in their spare time because they had a passion for the hobby. This is when we officially launched our file library.
The file library soon became the most popular section of the site overtaking our news and press releases section.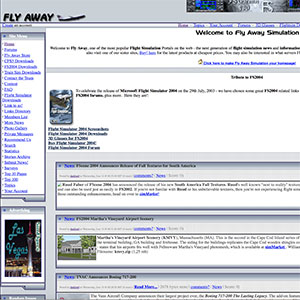 2006 Growth
2006 was a big year for flight simulation. Microsoft officially announced and released Flight Simulator X. Fly Away Simulation were one of the official Microsoft advertising launch partners and we ran campaigns promoting the release of the latest and greatest simulator package on behalf of Microsoft. The file library grew to over 15,000 files mainly covering FSX add-ons but also covering mods for other (and earlier) simulator packages.
In 2009 we began opening up the add-ons section to even more simulators including X-Plane and FlightGear - featuring aircraft, scenery, and more.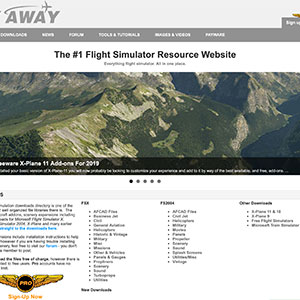 Now and The Future
Right now, Fly Away Simulation is an industry leader in providing a complete flight simulator portal. We have been featured in and have provided editorial opinions to many trusted media outlets including The New York Times, ABC News, and the BBC as an authoritative source on flight simulation.
We continue to expand the site daily and have big plans for the next few years. Of course, Microsoft has recently released their new flight simulator - we aim to cover this new Microsoft Flight Simulator (MSFS) 2020 release in all of the glorious detail we have given to previous versions.
We've already published our official Fly Away Simulation review of MSFS 2020 along with opening our brand-new freeware MSFS 2020 add-ons library.
We're not entirely sure where flight simulation will be in the next 10 years but you can be sure that we'll be there at the forefront of what may develop.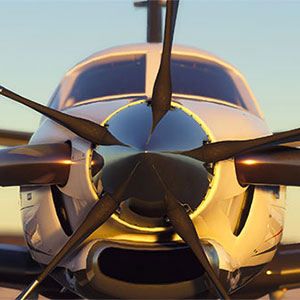 The Team
Ryan Barclay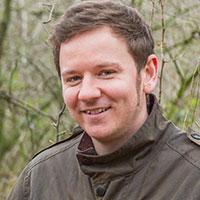 Ryan is the founder, director and lead developer at Fly Away Simulation. While not always publically visible in the flight simulation community, Ryan has a hands-on approach to the Fly Away Simulation site and many of the design changes, decisions and ideas are dreamt up by him.
Ryan has over 25 years of experience with PC based flight simulators since the days of Microsoft Flight Simulator 5.0 running on DOS. Ryan also has real-world aviation experience and often flies out of his local airfield, Stapleford (EGSG) in light aircraft including a Cessna 152 and sometimes a Piper PA-28.
Ryan has appeared on ABC News, been quoted by the New York Times as a flight simulation expert and provides technical assistance at his local airfield for their flight simulation training facilities.
Ian Stephens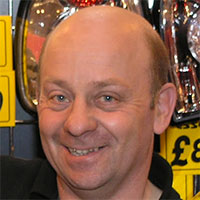 Ian is editor-in-chief at Fly Away Simulation and has been working with us for over 10 years now. Ian writes the bulk of the regular flight sim news, features, and reviews published on the site. He also moderates the public comments sections.
Ian has been simming since FS95 and has experience with all major simulators released through the years since then including the entire MSFS range, X-Plane, FlightGear and even the obsolete "Fly!" series.
Ian used to run his own flight sim blog called FlightSimmer which featured the latest flight sim news but he retired it and took it offline after he started working full time at Fly Away Simulation.
Ian is a regular face in the flight simulator community and you may have seen him interacting on various other sites. Ian holds a Private Pilots Licence (PPL) and regularly takes to the skies in real-world aircraft.
Adam McEnroe

Adam is the file library manager here at Fly Away Simulation. He moderates, publishes and sources add-on packages for the various categories we cover in the library. He also writes editorials for certain popular downloads that our users may find useful.
Adam has experience working with freeware add-ons and enjoys testing out all of the files before they are added to the site. He also creates additional screenshots and videos demonstrating the add-ons so that users can see what the are getting before downloading.
Adam is the newest member of the team and the youngest. He is currently training for his PPL in Scotland, UK.
Some fun facts about our website
150,000
Members and counting!
500,000
New Users/month visit the site.
24,300
Downloads and add-ons for FSX, FS2004, X-Plane and more. Downloads updated often.
40,600
Forum discussion topics
What our PRO Subscribers Say

"New Adventures"

Playing Flight Sim now for about 15 years, it's an adventure every time. The add-ons that are given make it a new challenge every time, thank you,
Hank.
"Like the options of upgrading software"

Extremely nice to be able to download new scenery and aircraft to keep the simulator "new" and exciting. Yes the downloads can take some time of you don't have a PRO membership. PRO membership downloads most of the add-ons in seconds.
Wayne P.
"Amazing Experience!"

Fly Away simulation is one of the best flight simulation communities out there! They have everything a flight simmer could dream of!
Keith D.
"Best free simming site on the internet"

Best overall free or paid flight simming site. Easy to get around and find what you're looking for. Also, like the Friday popular downloads, emailed every Friday.
Rod D.
"The best flight sim website for information and the best add-ons in the world!"

I've been a part of the flyaway simulation group for years and I love everything about the website the things that they talk about in their opinions about what's good what's not. Everything's pretty much straight on and true and I know that I will continue to use them for very long time.
Donald O.
"A brilliant website!"

I have found this website to have a treasure of free stuff that no other websites have in such large number. I have found airplanes, utilities, textures, scenery and a host of other items that have made my flight simulator more enjoyable. I recommend this website to everyone who enjoys flight simulation and is need of new planes and any other items.
Israel T.
Legal Ownership & Other Brands
What is RBFTP Networks Ltd.?
You may notice references to RBFTP Networks Ltd. on Fly Away Simulation.
Fly Away Simulation is owned and operated by RBFTP Networks Ltd., registered in England No. 05718807.
What is SimShack?
SimShack is a Fly Away Simulation brand and can be found at https://www.simshack.net. SimShack is Fly Away Simulation's official online store for payware flight simulation add-ons. You can read more on our payware page here.