Hot on the coattails of X-Plane 11, many new and high-quality scenery add-ons have been released. The latest edition of the X-Plane 11 HD Mesh Scenery package by AlpilotX has just been released. This fourth edition of the HD mesh scenery package adds a whopping amount of new detail to optimize visual quality across the board.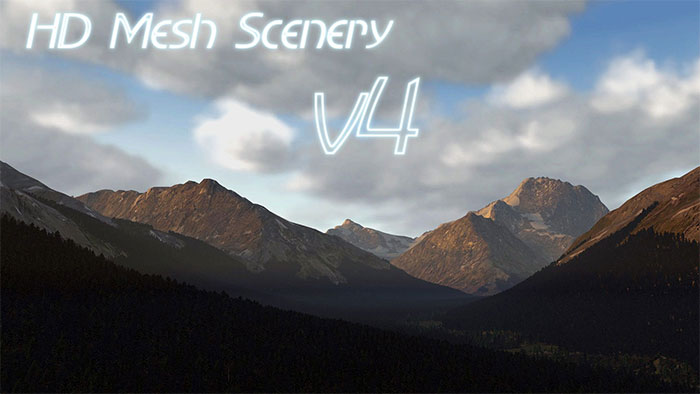 Best of all? Itís entirely free. Completely free to use and to download, you are free to donate to the developer, AlpilotX instead. However, you are under no obligation to do so; if you like the package, though, itís worth considering to help future versions reach optimal quality.
Whatís Covered in Version 4?
So far, then, the latest add-on to v4 of the HD mesh scenery package includes:
New sections of Europe, moving from the Canary Islands through Iceland, up into Moscow, Russia. Eastern European sections, too, include major parts of Israel.
New sections included across North America, covering the United States of America, Alaska, and Canada in rich detail.
South and Central America have both been revamped, also.
Many parts of the Oceanic regions, including Australia.
The Pacific Islands & Japan have been altered, also.
The Himalayas have undergone a total transformation.
At present, coverage ends at 73N; though itís expected that coverage will expand in future editions.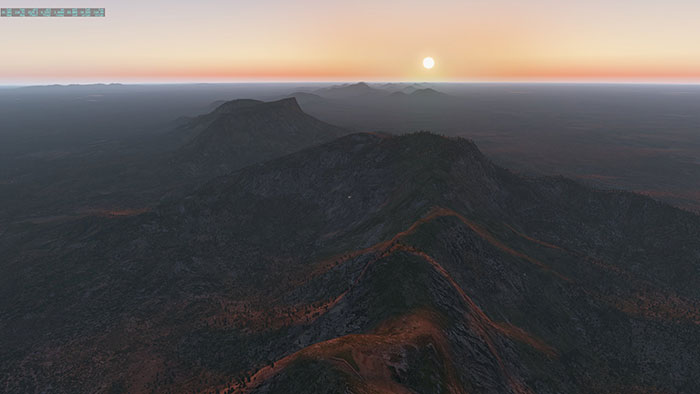 Key Features and Improvements
The latest edition of this release introduces higher mesh resolutions, offering a residual increase over what v3 provided.
This provides clearer landclass data representations, as well as elevation data representation for a more natural looking world.
Simplified vector data that make sure road and railroad buildings are closer to reality. This applies to all river and shoreline buildings, too.
New high building features are improved to help ensure that large-scale buildings can stand out more. Cities now look much more modern and in scale with their real selves.
Improved OSM data updates ensure that XP11s default mesh data is updated to 1st October 2017.
Landclass data has undergone another update, too, represent high-resolution landclass data better than beforehand.
Things to Consider
Like all HD mesh updates for X-Plane 11, this is only compatible with X-Plane 11, no other edition.
Due to the extensive size of the files, this can take some time to download; please be patient.
If you already suffer from frame rate issues, then v4 will not improve frame rate performance due to adding, rather than subtracting, new features.
Since v4 adds extra strain to your hardware, it's recommended you have at least 16GB of RAM and 4-6GB of VRAM for optimal performance in higher settings.
Installation
Start off by downloading Version 4 in either Torrent or Standard format. Make a choice depending on the speed of your internet connection.
Alternatively, you can purchase the v4 disk in the short-term future when released on DVD instead if you cannot download in good time.
Now, in your Custom Scenery folder, create a subfolder called zzz_hd_global_scenery4.
Inside this folder, add a subfolder called ďEarth nav dataĒ (without quotes).
Decompress each of the downloaded files and include them in the Earth nav data folder.
If you use other scenery packages and add-ons, then you will need to re-populate your scenery_packs.ini file.
This means either deleting the scenery package, making sure that your new installation is at the bottom layer of the .ini file.
Official Screenshots
Below are some of the official screenshots released by AlpilotX showing this mesh scenery being used in X-Plane 11.
Known Issues
At present, some known issues with the package do exist that you will need to look out for. for example, steep cuts along coasts and rivers is a common issue, as is deep-cut canyons flowing around narrow rivers. Also, cut-around airports, lack of grass and unsmoothed textures can take place.
As ever, these are being corrected as time goes on and most of the issues are relatively rare, single-issue and not simulation-breaking.
Frequently Asked Questions
Why should I use this platform over a standard photo scenery add-on?
Rather than trying to fit in any new custom imagery, this utilizes many default X-Plane 11 landclass textures. This means that you need less storage to keep all of the textures in place, reducing the volume of HDD space needed. It also provides a more consistent quality of texture delivery across the entirety of the scenery. This avoids those deep, unpleasant contrasts in graphical quality.
Why is a particular region not yet covered?
This is an ongoing project, and as such not everything can be addressed at the same stage. Over time, this may improve and more sections could be added as time goes on. However, constraints on time and data availability mean that some sections are harder to replicate than others.
Can the mesh be modified for other projects?
You can edit and modify the meshing if you like, so long as credit is provided to the original development team. However, many side-issues can be raised when trying to self-edit such content, so be sure to check out the official FAQ.
Is HD Mesh Scenery v4 Operating System Specific?
No, this will work on just about any operating system. Itís made to be compatible with Linux, macOS, and Windows. Itís entirely OS-independent as this built on cross-OS data. Without any plug-ins being used, as is the case here, this can work on any operating system that we know of.
Got any questions about HD Mesh Scenery v4? Then be sure to try the add-on out, and find out what makes this update such a worthwhile improvement over default X-Plane 11!
You can download the entire package from the file library here.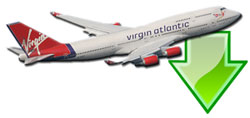 Don't forget... We have a huge selection (over 24,000 files) of free mods and add-ons for FSX, P3D & X-Plane in the file library. Files include aircraft, scenery, and utilities All are free-to-download and use - you don't even need to register. Browse on down to the file library here.