Whilst flight simulators are most commonly associated with using aircraft such as a passenger plane or a fighter jet, the helicopters that are available for choice are every bit as impressive. Thankfully, for those who are on a budget, you can get countless excellent freeware packages to give you new aircraft to fly all the time.
Not sure what helicopter you want to fly? Then this will help you find 20 of the best freeware helicopters for Flight Simulator X. easy to install, simple to fly and hugely realistic these are some of our strongest freeware offerings so if you want to take to the skies with a freeware helicopter rather than a plane this might just be the perfect choice for you;
Boeing CH-47D Chinook U.S. Armed Forces V2
Well respected across the military industry, the CH-47D Chinook is one of the most commonly known aircraft out there. Big and bulky in its style, this package introduced some new livery designs that give you various camouflage features for your Chinook. It's got hugely impressive textures included, too, so that the helicopter actually looks as it would in the real world.

​
Not only do these new textures stand out in style, but they help improve the performance. You should notice a massive improvement over the flow and style of the game as you fly through the air in this excellent new Chinook addition. Each aircraft comes with unique markings to show you what regiment they hail from. This adds another nice layer of authenticity to the design and makes it much easier to take into the skies and really feel as if you are flying for the military.
This package runs totally fine on vanilla FSX and can be installed in a matter of minutes – it's one of the most representative designs of the Chinook that you will fine, free or paid. The attention to detail inside and out gives you a detailed representation of one of the most important military aircraft that has ever been made. Simple to fly and extremely effective in many situations, this is an ideal addition.
The Chinook helicopter has long been one of the most recognisable of its kind, having produced an incredible amount of information and detail across the globe about the qualities required of a troop transporter. If you want to see just how effective the military can be when they need to shuffle soldiers from one side of the globe to the next; if you want to fly one of the most popular military aircraft of all time, this is just for you!
GMAX Eurocopter EC145 REGA V3
Designed by a group of talented FSX designers, the GMAX Eurocopter EC145 REGA V3 is one of the most popular freeware downloads out there because of just how effective the actual design is. Taking in every quality possible such as the virtual cockpits realism and attention to the detail, as well as smaller things like the right sound effects when in flight, this is a fine remake of one of the most popular aircraft for flight simulators. This model is easy to fly and get the hang of without having to go too far, and gives you all the help that you need in taking to the skies efficiently.

The flight model was designed by Franz Haider, who is well known throughout the community for his accuracy and attention to detail with every last part. The small additions such as when and where the design patterns end makes this look incredibly realistic. Anyone who has grown a little tired of the usual FSX helicopters that are available will find a fantastic ally in this epically designed representation of the Eurocopter.
You can install this easily and with minimal hassle, ensuring that you can take to the skies in a classy and quick helicopter that's accurate to the very detail. From the positioning of the gauges and the equipment on the cockpit to the attributes that make the helicopter run so quickly, you'll find it incredibly easy to start flying this fantastic choice of chopper.
This part of the excellent Airbus Helicopters is one of the most important helicopters out there at the moment; its safe for effective management and flight and can be the perfect solution thanks to its user first, customer friendly approach that makes it stand out so much in comparison to many of its contemporaries. This twin-engine aircraft is perfect for carrying large groups of people around and typically makes an excellent search and rescue device; the quality of the flight is made up purely by being so sturdy and capable of dealing with just about anything including training and logistics.
Bell 430 Package
This package was originally released for Flight Simulator 2004 and since then has been re-adapted and brought into FSX, the most prominent flight simulator around. The attention to detail on the design is almost second to none, giving you an incredible array of value for what is just a few clicks to start the download off! The process for installation is equally simple giving you a nice and effective helicopter you can have installed in no time at all.

It's got a totally bespoke virtual cockpit that have been adapted to fit the changes features and additions that were brought in for FSX, as well as including huge levels of detail within the cockpit. It feels and looks just like the real thing so if authenticity is what you are looking for you'll find this package to be very much up your alleyway!
It's simple to use and truly realistic in terms of the attributes, speed and performance of the BELL 430. As a widely recognized form of helicopter, this has long been waiting to be added into the package and now you can download it totally free of charge.
Save yourself a few dollars and get yourself an epic flight addition that can give you many more hours of enjoyment from your flight simulator. If you've ever taken one of these into the skies in real-life then you should instantly be able to tell the similarities and style within the interior of the actual helicopter.
The Bell 430 holds a rather unique reputation amongst helicopters due to the stretched look; it almost looks like a picture that's been pulled too far! The aircraft has a unique shape to it but gives you an absolutely amazing level of performance. This medium helicopter has more power than traditional aircraft of that timeline such as the Bell 230, but is well worth looking into if you wish to seen an aircraft with genuine attitude and flair. The perfect solution for anyone who likes to see long-term results from an aircraft that is the very definition of the term consistency.
Bell UH-1 Huey
Without a doubt one of the most well-known helicopters out there, the UH-1 Huey has been a popular choice for many pilots in real-life and in simulators for some time. If you've never had the pleasure of taking off in one of these excellent helicopters, then you can make the most of it simply by installing this brilliant package completely free of charge.

The helicopter itself gained most of its reputation through the fact it was used so commonly throughout the Vietnam War, but today it's still a regularly used addition to the civilian flying world.
If you've always wanted to see how the Huey would last in the air then this is the best way to do so – totally free of charge. It's simple to get into the air, quick to learn and doesn't come with too many gadgets and gimmicks that you'll need to get used to. For anyone who wants a simple to fly aircraft that has relatively easy flight controls and a strong response, this is the one that you should be looking for.
The highly detailed additions and changes to the real thing give you a far more modern take on the Huey many of us will be familiar with. This is faster, lighter and more nimble than the wartime edition. The 250,000 polygon virtual cockpit helps to bring everything together in staggering detail and realism, meaning that anyone with real-life flight experience of a Huey will be feeling at home!
Unofficially known as the Huey, this aircraft was brought into touch in the late 1950s and was used for many military operations over the years; one of its most popular services, though, was the Vietnam War. It served massively during this war, with more than 7,000 of the Huey being able to blacken out the skies of Vietnam as the soldiers dropped down in their thousands. More than 16,000 were produced in total, making them the perfect solution for any military operation that required large swathes of troops to go from one part of the world to the next.
Bell AH-1S Cobra
Nothing beats soaring through the skies in a military helicopter, and anyone who used the famous Bell range of helicopters in the past will be able to testify to this. The remake of the AH-1S Cobra gives you staggering value in that although the package is free to download and use, its levels of realism are absolutely staggering.

Fully equipped with a working minigun just to make you feel even more epic, this package lets you take control of a realistic representation of this bulky and powerful war machine. You'll notice it's a little bit clunkier than some of its lighter counterparts out there, but this plays right into the hands of how this works in real-life – it's not the fastest, but it packs an incredible punch.
The military grade cockpit is absolutely ideal for anyone who wants to really cut through the skies causing damage as they go, and it's even got a nice little animated pilot and gunner included. Add in the authentic virtual cockpit that takes into account every last little detail and you've got a truly awesome piece of hardware that's well worth having with your folder of added-on aircraft to try out.
The designers of this package are well known throughout the community and have produced many other close representations of the Bell range of helicopters amongst others. This remake of the famous AH-1S really goes close to giving you the full thing. If only it came with operational missile launchers!
The Bell Cobra is well recognized for its rather compact design as well as the large firepower that it carried, quite rare for a helicopter of this style. Developed using an engine, transmission and rotor system which is very similar to the much popular UH-1 Iroquois, this loveable aircraft was able to take to the skies and really assert itself as the "go-to" option for many people. And no wonder, when you see this amazing thing take off into the skies you'll understand just how powerful it was back then! Fit for various purposes, it served in many Military functions.
Huey Helicopter
As one of the most famous aircraft made in recent years, the Huey has long been a source of entertainment and learning for simulation fans. It was the first-ever military aircraft to be operated with a turboshaft, and because of this more than a staggering 14,000 were created. Today it's still regularly used so if you want to use an aircraft that's both classic and modern – this is the place to get started.

It's got quality and class, and provides you with a totally free representation of this awesome aircraft. It's got a fully clickable virtual cockpit that comes with a variety of 3D instruments and is totally flyable from just using the virtual cockpit. The dynamics of the aircraft have also been modified quite strongly, ensuring that you have an aircraft that's both effective and authentic. This means that you'll be able to really notice how quick this aircraft is in the air, as it really feels like the real thing.
Many interior animations have been included, as well. This makes sure that you are able to fly the aircraft with all of the real events that take place within the cockpit going on around you. If you want to add something that feels exactly like the real thing that actually flies in the same way as you would expect then you'll get all the help that you need with this totally free package. It takes just a few seconds to install, so get yourself airborne!
With the affectionate name taken out of the way, this was still one of the most popular aircraft of its region. Large inside and comfortable to fly for the pilot and for the passengers, this aircraft was massively popular thanks to the way that it could deal with even the most unforgiving of circumstances, improving its chances of getting the job done and being used for what it was originally intended to be used for. It's these simple little changes and additions to the likes of the Huey that made it so popular with people, creating a long-term, lasting legacy.
S-70B-6 Aegean Hawk Hellenic Navy
A naval remake of the famous Black Hawk helicopter, these designs takes realism and quality to a whole new level. It's shaped in a manner that will ensure it flies as the real thing is supposed to, and takes inspiration from many official flight documentation about the aircraft.

Nothing is assumed in this remake and it ensures that you have an aircraft that feels genuine, and reacts in the same way that the real thing would. This freeware download is based on he Hellenic Navy equivalent, which has a total of 11 Sea Hawks in its ranks.
It comes with a totally unique virtual cockpit that's been designed for quick and easy flying, whilst also maintaining authentic flight dynamics. It's a totally complete package in that it takes everything you would expect to see from the advanced features of the virtual cockpit to the design and shape of the helicopter itself. Everything is provided to you here, and the download has been optimized to run in both Flight Simulator X and Flight Simulator 2004.
Whatever you use, this can be the perfect addition to your array of free to download helicopter packages. Quick off the mark and equipped with every little feature you could possibly need to make the Sea Hawk feel realistic in flight, you can get a lot of value out of this package. It flies quite differently to many of the typical aircraft in-game, though, so be prepared for some learning!
This naval equivalent of the stunning Black Hawk has long been worth checking out if you look around long enough – at the time of its creation in the late 1970s there was already a massive amount of military aviation out there but this was almost like something new entirely. It helped to change the entire look and tone of the aircraft industry and helped to really bring on the naval aviation side of things; it had previously fell behind before the Sikorsky product was able to take to the skies, working as an effective VERTREP and MEDEVAC operative, keeping people safe.
Eurocopter AS350 Ecureuil
This remake of the popular Eurocopter AS350 Ecureuil is one of the most popular choices out there at the moment because it gives you so much value for the seconds that this package takes to download. It's got high-end features that make it feel just like the real thing, and also makes sure to give you all the help you need in taking off with a highly realistic virtual cockpit.

It gives you all the little features and additions that any good cockpit would, and uses the work of many different authors. This collaborative project is hugely popular with flight simulation users for many reasons, not least because it's got so much input from so many talented designers. When you first take off in this package, though, you'll get to see why it's so popular.
It's fast, it's engaging and it's very encouraging in the air. The main panels have also been included in 2D so that, if you've ever flown one of these before, you'll instantly be able to recognize what every little button and feature does. A must-have for anyone who wants to fly a high-end remake of this fantastic Flight Simulator 2004 mod.
Lightweight and easy to fly, the Eurocopter AS350 has a huge list of interest around it thanks to the style that it flew with. Whilst introduced nearly 40 years ago, this nifty little aircraft is still a key part of the Ecureil single-engine aircraft family, and is still marked as a very useful aircraft to have in the hanger should it ever be needed. They are still active to this day and in production, and are used by luminaries such as the Brazilian, Australian and Jordanian Air Forces respectively, giving them a useful and effective transport option for their troops.
Agusta A109A
The A109A is a very popular model for flight simulation fans because it's so easy to actually get to understand – helicopters can be a rarer choice of flight for many users for a variety of reasons, but this helicopter is so simple it's becoming a great choice for flight simulation fans all over the world.

The helicopter itself flies as easily as it does in the simulator as it would in real-life - it's an absolute dream. The models and textures have been faithfully re-created, too, ensuring that you get a smooth and attractive ride to enjoy.
However, the real quality comes from just how accurate the dynamics are. It flies as you would expect, and really plays on the high-end turning and speed that this helicopter is so popular for. It makes soaring into the sky nice and easy, and takes away a lot of the difficulty of a conventional flight with a helicopter.
The virtual cockpit that is included complements the simple flight dynamics, making it really easy to get to grips with this download very quickly. Authentic and user-friendly, this package is the ideal selection for those who want quality without having to spend.
The twin-engine style of this aircraft added another level of strength, and with nearly 40 years of service it's so surprising that this is still being produced nevermind being used! It's capable of holding eight people at any given time and has become a key part of the military forces across the world such as the Swiss, Belgian and Italian. These nifty changes and designs to the interface and look of the aircraft made it a massively popular choice outside of the usual choices that companies would have been likely to go with in the past like the Eurocopter.
Eurocopter AS332
The Eurocopter range are some of the most popular in flight simulators because they tend to be the easier kind to fly, and helicopter flight is quite different to typical flying with a plane. So, for those who are new to the world of helicopters, this recreation of the AS332 might be just what you are looking for. This helicopter is well-received across the community because it's very popular in real-life due to its versatility, but it's becoming a huge hit for FSX fans because it's such a close match for the real thing!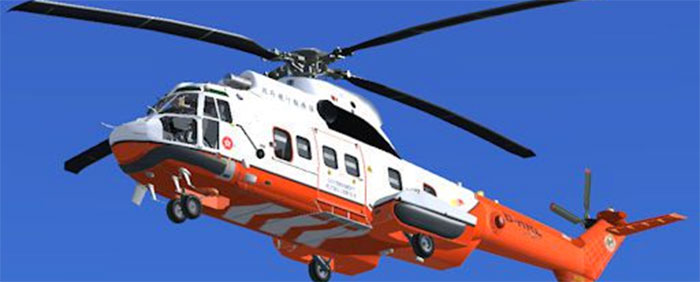 The attention to detail on the model is absolutely stunning, especially at nighttime when the helicopter can really come to life. It even comes with new features such as auto-pilot and a payload system for maximum authenticity. Add in the brilliant flight entertainment system to make the flight even more enjoyable for yourself and you've got a hugely entertaining package to have in your flight simulator.
It comes with various paint textures as well so you can fly different kinds of this popular aircraft. The various styles really show up how different they are when you fly in stormy weather conditions, as the excellent effects on both the windows of the cockpit and the exterior model are well worth seeing.
It takes the graphics of the typical flight simulation models up to a new level, and can be used completely free of charge! What more could you ask for in a freeware addition?
The Super Puma was hugely effective when it first appeared in the late 1970s as the next option for moving forward with, and is a far larger version of the original SA 330 Puma aircraft. This larger and more significant design made it a useful aircraft for transport and support for other vehicles, offering an easy way to get things moving around and in the right place. It's still active today although it's been replaced y the EC225 in many activities, meaning that it can still have a very useful part to play within the future and history of Eurocopter aviation.
Aerospatiale AS.350 Ecureuil, KTM, OE-XKM
Although this helicopter was designed over forty years ago, it's still one of the most prominent choppers of all-time – and now, you can fly one as well. This recreation of the AS.350 is one of the best freeware choices out there purely on balance – it gives you one of the most versatile civil helicopters ever made and truly reflects that versatility in abundance.

It's found all over the world even today and still plays a bit part in many aviation firms across the world. If you want to take that kind of quality into the skies and test it out for yourself, you'll find all the help that you need here in this epic design. It's well worth the effort and the time to download it, giving you the perfect solution to learning how old-school helicopters can still be so effective today.
Every last detail from the way that the rotors move to the way that light reflects from the helicopter is captured in truly magnificent style, giving you a helicopter more than worth your time. Additionally, it's ease of use is reflected in the incredibly adaptive virtual cockpit that you will be placed into. It's got every possible feature that you could need included in stunning detail, ad makes it easier than ever to get to grips with flying this helicopter.
As far as freeware goes this is a fine choice for anyone who wants to experience a bit of retro flying!
Having first hit the markets in the early 1970s, the Avco Lycoming is a prototype aircraft that was used by various companies throughout its history. It was delivered to many people around the late 1970s and since then has become a really successful design for a typical civilly engineered helicopter. It was used to compete with things like the Bell 206, and was one of the most popular and intelligent models of this kind every designed by a helicopter company; additionally, they worked on the military equivalent that was very similar; it went by the name of AS.550 Fennec Military.
Piasecki H-21C
Having taken on one of the more outlandish helicopter designs out there, this freeware remake of the Piasecki H-21C is very much worth using. This representation lets you fly a unique model within the flight simulator, and brings everything that you could possibly need to buy into the experience completely. It's flashy design and authentic nature within the cockpit gives you all the features that the real thing brings to the table. Additionally, the major changes that have been included since the FS9 edition of this same model give you even more control over the aircraft in-flight.

Add in the amazing work done on the textures to make it look just as the real thing does, and the various liveries included letting you fly many different variations of this aircraft, and you are getting one excellent package in terms of value. It's simple to use and only takes a few minutes to install, so what are you waiting for?
It reflects the aircraft perfectly with its rather unique flight dynamics and the way it operates in the air, giving you a nice alternative to the traditional helicopters within FSX. This package builds on the FS9 release and adds even greater detail than ever before, as well as bespoke sounds captured just for this release. In terms of the freeware market you aren't likely to get a better selection than this in terms of unique nature – very few helicopters have this style and shape, so give yourself a whole new experience with the Piaseck H-21C.
Large and rather shapely in its overall design, the Piasecki H-21 is well recognized for flight simulation fans due to its rather hilarious shape. Designed like a rather large tick or a broken piece of metal, the interesting and engaging look and feel of the aircraft was one of its biggest selling points. It was typically used for multiple tasks and various reasons and came with things like floats, wheels and skis attached to make it as effective as it possibly can be thanks to the rather variable style that the aircraft had, making it useful for many different jobs.
Eurocopter EC-135
The EC-135 is a popular choice for flight simulation fans because it's so easy on the eye both inside and out. Additionally, because it's used as a rescue chopper, it's very nimble and can climb very quickly. This makes it a great choice for helicopter fans that want to use something a little different to the choppers within the game, and allows you to really witness just how fast a helicopter can be.

This package comes with liveries, one for the German Rescue and one for the "Space Ship" brand. This gives you two vastly differing alternatives to pick from and makes it much easier to really fall in love with this helicopter. The attention to detail in both the design and the specifications of the aircraft is marvelous, making it easy to gallop through the air quickly and easily.
Add in the vastly reworked virtual cockpit and you've got a great solution to anyone who isn't impressed with the vanilla helicopters. It's got a more authentic cockpit design than many of the originals and makes it easy to get really immersed in the flying of this great little helicopter.
Well worth your time if you want to fly something that's easy to get used to and won't cost you a penny. The view from inside the cockpit alone gets this helicopter lots of credit, because you have such an expansive and open view compared to some helicopters of similar size.
The Eurocopter range is one of the most popular of all-time and it's easy to see why when you come across this badass little flyer. It's got skill, precision, class and a bit of genuine interest about it; this aircraft does more than your typical aircraft of the same style. Designed to capture the attention due to the striking nature of the helicopter design, this bad-ass piece of tech is well worth trying out for anyone who is into effective, friendly aircraft. Easy to fly and with a long service history you can trust that this aircraft is actually effective.
Bell 47 On Floats
Ever wanted to try out a helicopter with seaborne capabilities? Then this brilliant little Bell 47 add-on is just what you need. Updated to work with FSX and being released for FS9 in the past, the latest changes give you an easy to fly aircraft that's simple and effective in the skies. It's easy to get up into the air and extremely simple to land, just as the real thing is.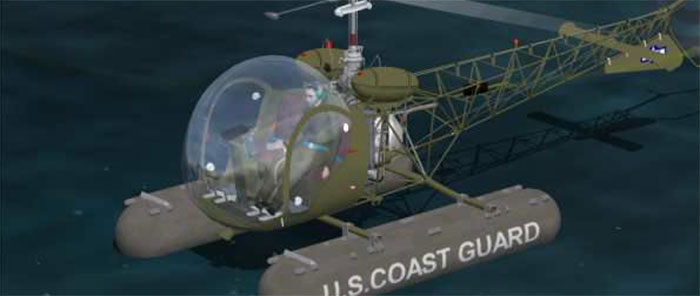 ​​
This is one of the most enjoyable simulation add-ons to use as it's got such a different layout and style from most traditional helicopters purely due to the way it's built.
It's simplistic design is well captured in this creation, giving you something easy to master. With the release of FSX, many of the improvements this aircraft was lacking in the original edition were added in – all gauges are now fully operational, giving you more information back than ever before.
Add in the fact that the cockpit is so realistically easy to use and see out of, and you've got a very easy to use aircraft. Everything is stacked in your favor with this package, so if you want to fly something new try this out.
The Bell 47 comes on floats to make sure it can go on the water and actually deal with this eventuality; given the world is nearly all water would it not be nice to have some aircraft that can land on there?! This is the perfect solution for anyone who wants to get into the joys of flying an aircraft properly, learning all of the little quirks and changes that need to be brought in. Thanks to the usage of floats this can be used on the water without the usual crashing and burning that typically comes with naval landings!
KLM Helicopters Sikorsky S-61 PH-NZA
This addition to your helicopter arsenal was designed to give you that high-end shine effect that makes so many paid-for models popular. The attention to detail on this Sikorsky S-61 PH-NZA is well worth looking into as it really captures the authenticity of the aircraft perfectly, t's a very bold looking helicopter – lengthy and fairly bulky, too – and you get to see every single part of it with this up-close recreation of the helicopter.

Whilst there are some minor design aspects missing that simply weren't possible to be added in by the designer, the overall look and feel of this makes it a great selection for anyone who is used to flying Sikorsky aircraft and wants to go up a level in terms of realism. Every dial and button is where it should be, and the cockpit itself is extremely easy to get used to. The whole package is very neat, and gives you a very realistic representation of what you would expect if you were to take one of these into the sky yourself.
The texture detail is absolutely brilliant, too, making this such an easy aircraft to use in every way possible. Ever flown the real thing? Then you'll be able to get to grips with this very quickly as it's about as faithful a remake of this aircraft as you are likely to find for a flight simulator – it goes up against paid-for equivalents with absolute ease.
The Sikorsky S-61 is hugely well-received thanks to its rather bulky shape. A civil variant of the massively successful Sea King, this is the ideal solution for you to use if you want to start seeing how oil rig helicopters should look. Built to take a fair pounding as well as offer a lot of resistance to even the most difficult of situations, this absolutely incredible piece of machinery gives so many useful different prospects to its owners. Having been in service since the late 50s it might appear dated but it's still being used in active service even today!
Sikorsky S-55 / Whirlwind
Completely re-designed and re-animated, this design of the Sikorsky S-55 Whirlwind is one of the most popular out there for freebie users. It's simple to use and comes highly recommended as it's made by the excellent Alphasim. They are one of the best respected named in the community, and when you take this aircraft for a spin you'll quickly see why!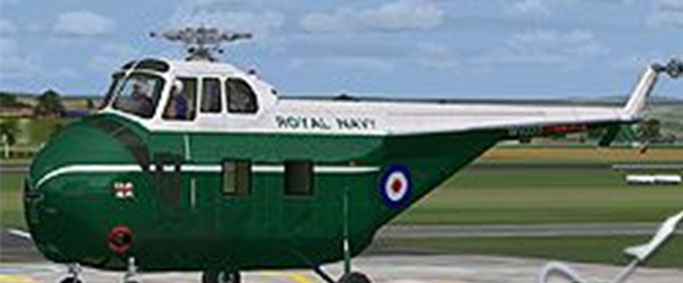 The fine layer of design on every aspect of the plane, from the livery designs and panels on the exterior to the animated pilots that sit at the authentic virtual cockpit. Basically, if you want an aircraft that will really fly the way that it is supposed to in game; you'll find a brilliant version of it waiting for you here!
It comes with animations that you can active with a few simple key presses, as well as pop-up panels like radios and GPS tracking so that you can get all the information you need, when you need it. These nice little features can all be activated with hotkeys, and this makes flying much simpler than ever before. It takes away a lot of the difficulty of the flight in general, and ensures that you aren't going to be overwhelmed with too much data at once.
Got too much going on in the cockpit? Simply press the key again to drop these pop-up panels and concentrate on the normal flight process again. Overall, this is fantastic value and ha great authenticity in design for a completely free to use product.
This is a truly outstanding piece of work that gives you all the help that you need in getting used to the wonderful world of military aviation. First released in 1949 it might seem like an ancient relic but this was used for many purposes by the US Army and Air Force respectively. Created by Westland Aircraft as the Westland Whirlwind, this was used in many different environments and fields. Because of their durability and bulky nature they could hold lots of people or lots of equipment making them a useful way to transport troops and supplies from A to B.
Bell 206B Firework Launcher
Looking to fly a new kind of aircraft that's very much different from all the other helicopters on this list? Then this is what you need. This variation of the Bell 206B comes with a pretty fantastic addition – a fireworks launcher! This can give you the chance to create a celebratory atmosphere wherever you go without having to put a dime into the game itself. This is very easy to use and adds another layer of comedy to the aircraft – it also lets you take on various roles in online gameplay!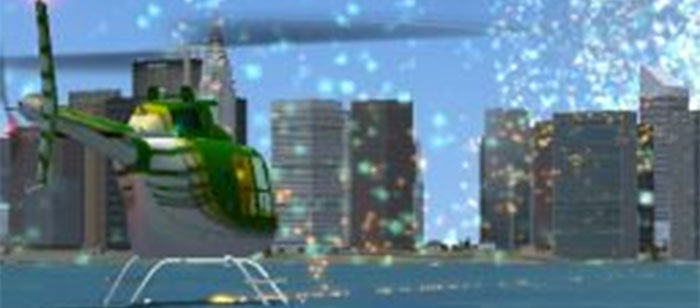 It's a very easy to install addition and once it's in there, you can do pretty much whatever you want! A simplistic control mechanism added in to the realistic layout of the cockpit makes this such a user-friendly helicopter to fly. It's even got excellent add-ons like unique textures a re-worked virtual cockpit and realistic attributes that make sure you can fly with total freedom.
The actual way that the aircraft flies in the air is the same as it would be in the real world, so if you want authenticity you'll find it here, equipped with awesome firework launchers! Simple, quick and accurate to the very last rivet and bolt, what more could you ask for in a freeware addition to your flight simulator?
Installation is quick and easy, and you can be up and flying in a matter of minutes, illuminating the skies with all kinds of fireworks!
The Bell 206 was well received when it first arrived in 1967, giving you all the help that you need in really buying into the style and quality of the aircraft in front of you. this two-bladed, twin-engine aircraft was used by Bell even now and was still in production as of 2010; whilst no more are being churned out of the factories, this aircraft represents an incredibly important part of the development and growth of the Bell company; it was with the release of aircraft like this that helicopters truly started to become as equally advanced as planes.
Bell 47 On Skids FBXXJ
The Bell 47 is a very popular choice of aircraft for flight simulation fans because it's so easy to fly and agile. Well, this package lets you get a fine representation of this famous aircraft, complete with the skids that separate it from similar variations of the same aircraft. It's been updated from a previous FS9 version of the mod to make it compatible with FSX, and with those additions has come a fine series of changes.

For example, it comes with a whole new series of panels within the cockpit. Now, you'll have access to all the gauges and buttons you could possibly need to make the flight experience as enjoyable and comfortable as you possibly can. It comes with an authentic and faithful attention to detail in the design, too, making sure that you are able to take to the skies and feel truly comfortable whilst you are up there.
With this package it becomes very easy to distinguish this aircraft from the vanilla ones in game as the textures are much improved, along with functionality and response. It feels far more accurate to the real thing than many other takes on this helicopter, too, which can make it the ideal addition to anyone's flight simulator.
It's quick and has considerable functionality within the cockpit, despite looking rather limited in its minimalist design and style. Nevertheless, you'll be very impressed when you download and install this package – it's very much like the real thing!
The Bell on Skids model was very unique and used for various reasons, giving the user something truly exciting to remember and learn; very few aircraft use the skids so it's something quite different for many pilots to try and get their head around.
With the skids added on the Bell 47 was a bit more stable than its predecessor, and was the perfect solution for anyone who wants to see long-term comfort and progression when they are flying thanks to the simple to use cockpit and extremely friendly nature of the aircraft – it's arguably one of the easiest to learn choppers that there is.
Hughes 269C
Made completely compatible with FSX, this addition to your flight ranks will give you something truly quick and easy to use up in the skies. It's a very useful little helicopter for low altitude flying, and typically is used for things like spraying pesticides over fields and, in Australia, hunting for cattle. This versatility and agile nature makes it a fine choice for anyone who is used to bulkier helicopters that aren't quite as quick as they would like.

Designed by the excellent Bruce Fitzgerald, this is a very easy to fly aircraft that is true to the real thing – you will be able to pull quick turns and find a lot of comfort in the flight of this aircraft. It's very forgiving in terms of allowing you to skip around in the skies, and won't give you too much backlash if you decide to pick up the pace – overall, it's very simple to control and can be a great choice for anyone who is new to flying helicopters in a flight simulator.
You'll get a very true design, as well. It looks just at the real thing should and this makes sure that you are able to really get to grips with it quickly – especially if you have ever flown one in real life before. It's a very attractive option for many users of this range of helicopters, and the addition of a totally reworked virtual cockpit makes it even more appealing for veterans.
The Hughes 269C is one of the most impressive aircraft of its type, and indeed of all-time. Thanks to the incredibly friendly nature of the aircraft and its light nature when being flown, this aircraft retains a huge amount of goodwill with pilots who have flown it in the past. Produced and developed in the mid-1950s, this is a real vintage kind of aircraft that holds something a bit different to the norm; the extremely small cockpit, for a start, puts it at odds with your usual aircraft designs that most of us go for.
Edgley Optica
This rather unique little design is something that many people would love to get a shot of in real life. Unfortunately, this isn't likely so instead this freeware addition to your flight simulator of choice might be your best bet. Comically shaped and with a large engine-like body making it very minimalist in size, this tiny little helicopter can be the perfect choice for anyone who likes to fly something a bit more nuanced than the usual choices in a flight simulator.

The forward cabin has three seats in it and this means you'll have a nice, spacious cockpit despite the size of the actual helicopter in the first place. It's design is very basic, without any flashy liveries or anything else like that – instead, you get an aircraft that might look like a simple prototype yet flies like the finished article.
It's got a whole new band of animations that come with it, ensuring you have a really awesome looking plane to make the most of – the baked textures really help to seal the look and the feel. Everything has been made to truly represent how this aircraft is supposed to look, giving you something that really stand out from the crowd and makes a fine addition to any flight simulator.
If you have grown a little tired of traditional looking aircraft, you'll find something especially interesting to fly in this miniscule yet extremely characteristic helicopter. It might look rather different but it's flight mechanisms are very similar so you should be able to get a hang of this aircraft in no time at all.
The Edgley Optica looks hilarious and can be classed as both plane and helicopter – it's like the perfect hybrid combination of them all put together for truly epic effect, ensuring that you have an aircraft that looks truly sublime. With a cruise speed of around 81mph it's not exactly slow, but for those who want to something a bit more leisurely this might be worth looking into. It's been around since 1979 and since then has really established itself as a fans favorite for those who want more recon-based aircraft that can be used for slow-speed observations and low-cost aviation.
We have thousands more, but these are some of the best. You can view all of our helicopters for FSX over here.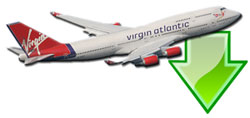 Don't forget... We have a huge selection (over 24,000 files) of free mods and add-ons for MSFS, FSX, P3D & X-Plane in the file library. Files include aircraft, scenery, and utilities All are free-to-download and use - you don't even need to register. Browse on down to the file library here.