X-Plane is one of the most popular virtual flight programs. And, most often than not, offers some of the most authentic virtual flight experiences on the market. Part of that experience is the scenery, and how real or authentic it looks. With this in mind, we will examine some of the best freeware photorealistic scenery add-ons currently available.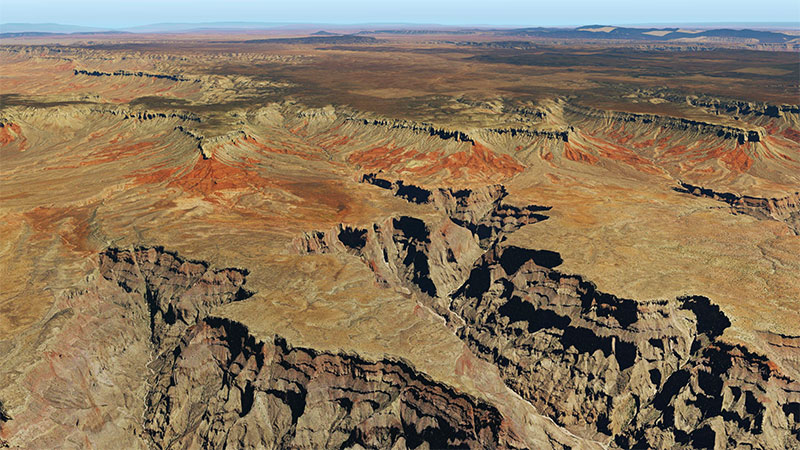 And remember, as these add-ons are continually becoming available, we will continue to update this page and tell you about them – so make sure you bookmark it and check in regularly with us.
All of the scenery files listed on this page are compatible with the latest X-Plane 12 released in September 2022.  They are all also compatible with X-Plane 11.
Also worth mentioning is that in the FSX/Microsoft Flight Simulator community, these scenery files are generally called "photoreal" but having experience with X-Plane and its community, most users tend to refer to them as "ortho" or "orthophoto scenery" - essentially, photoreal and orthophoto scenery are the same thing - photorealistic ground textures.
All of the files, mods, and expansions listed in this article are freeware - completely free to download and use.
As the article is quite lengthy, you can jump to the sections easier by using the jump links below:
Recommended Install First: Global Terrain Mesh
Before you go ahead and start downloading the photoreal packs below, we highly recommend installing a terrain mesh add-on first.
This will bring the hills, mountains, and general deviations in terrain to life. This is not a scenery pack as such, it simply lays the correct "ground" before you apply the photorealistic scenery packs.
We recommend installing this before any of the other scenery mods below.
HD Mesh Scenery v4 & UHD Mesh Scenery v4
Both High Definition and the Ultra High Definition versions of the X-Plane Mesh Scenery Version by AlpilotX not only both contain significant changes that improve on the previous version, but they are absolutely free to download and use, and easy to install.
Incidentally, you will be asked if you wish to make a donation to the developers if you do decide to download this improved version – something which overall is in the best interests of all virtual pilots if possible – however, if you are not in a position to do so that isn't a problem. And more importantly, won't affect your ability to use the add-on.
As we will examine as we move along, there are slight differences in what the actual terrain and scenery available do. With that in mind, then, we will look at the specifics of the HD version of the download, and then point out the changes of the UHD version.
So, what are you going to be getting if you choose to download and install this fourth version of the global scenery add-ons?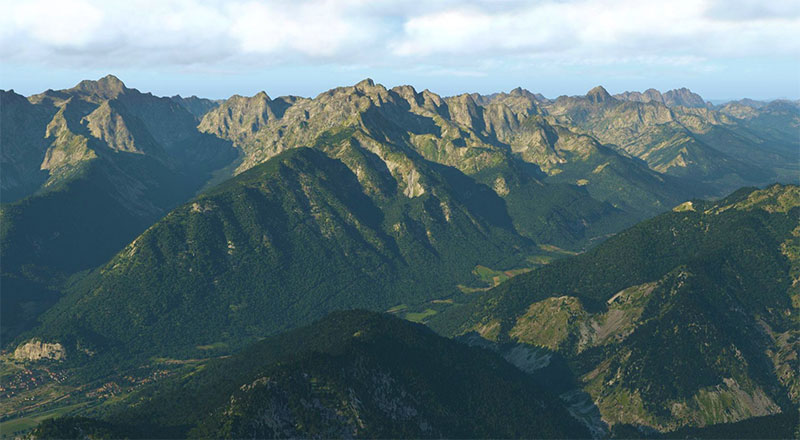 The HD version offers news sections of Eastern European terrain, which in turn leads to parts of Israel on one side, and Russia on the other. Furthermore, other sections of Europe, including the Canary Islands and Iceland are also covered. The North American continent also features revamped sections of the United States (including significant improvements in Alaska) as well as in Canada, and the Central and some of the South American continent.
The Himalayas are completely transformed from previous versions, and further improvements can be found around Japan and the Pacific Islands, as well as the waters and islands around Australia.
By contrast, the UHD version offers improvements around New Zealand and Japan, large portions of the western terrain of the United States and Canada, and the Pyrenees, Alps, and Scandinavia regions of Europe.
Overall, the add-on offers generally better detail on landmarks, mountains, fields (flatlands), and roadways. Even the rivers and waterways are also much more detailed.
This add-on is very much worth the time to install. And remember, it is a project in motion meaning that there will be plenty more add-ons and updates in the near future.
The files are separated into "tiles" so there are around 174 tiles for the HD version and 11 tiles for the UHD version. You can pick/choose what tile you would like to download in order to save disk space and bandwidth use.
However, if you are interested in total sizes, you can find them below:
Complete HD Package download size: ~125 GB
Complete UHD Package download size: ~48 GB
View/download the HD version global mesh scenery here.
View/download the UHD (limited area) global mesh version here.
Now, we move on to the actual photoreal packs below...
USA
Undoubtedly, some of the most well-known and easily recognizable locations, in the real world and the virtual one can be found in the United States. And the new scenery add-ons feature many of the most picturesque and unique locations, not only in America but the entire world.
California Complete
Perhaps the location of all locations is... California. And the recent add-on of the Golden State is complete in its entirety. This means that with just one download, everything you would see should you travel around California in the real world is now available to you from the virtual skies.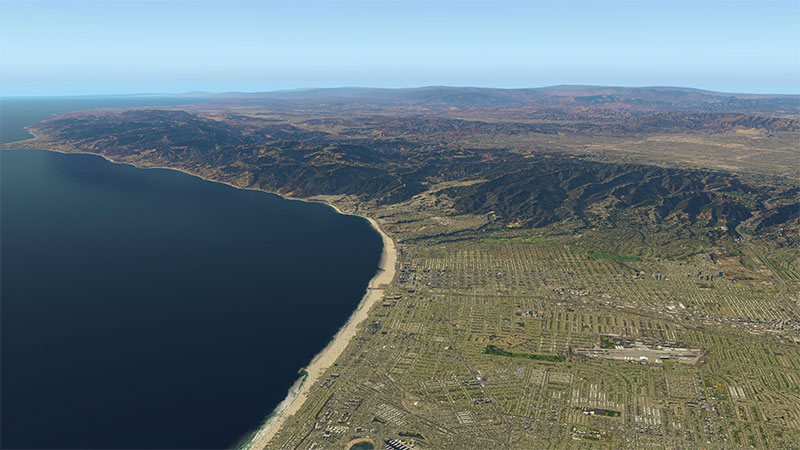 As well as the iconic locations and scenery available there are additional airports (included in the original download) that you can take off from and land at, indeed, plan a route that might take in several of them at once. The Half Moon Bay Airport, for example, in Half Moon Bay, or the Kern Valley Airport in Kernville, or perhaps you wish to take off from Lee Vining Airport in Mono County – whatever your choice, the details are highly authentic and make the experience as authentic as possible.
As well as the many locations, the overall graphics and finer details are all improved. And what's more, once installed, the blending with other states, or in the case of California with Mexico, is apparently easy and error-free.
There are also some more technical features that add to the overall experience. For example, when approaching airports, the ZL17 radius is increased from 4km to 15km. Similarly, Curve Tolerance is lowered from 1.0 to 0.7. There are also numerous Water Mask fixes installed, with the Water Mask Width increased from 8 to 25.
Without a doubt, California is a state that all X-Plane pilots should take the time to discover.
Download size: 126.26 GB
View/download the files over here.
San Francisco Area HD
Without a doubt, one of the most iconic and recognizable cities in California is San Francisco.
From the Golden Gate Bridge that strides the blue waters of the Pacific, to the old Alcatraz prison just off the coast, to the trams that navigate the slopping streets, the city by the bay is truly visually stunning in what it has to offer. And that is very much the case with the surrounding bay area, which this orthophoto scenery add-on for X-Plane provides and in doing, brings a whole new realism to the entire bay area.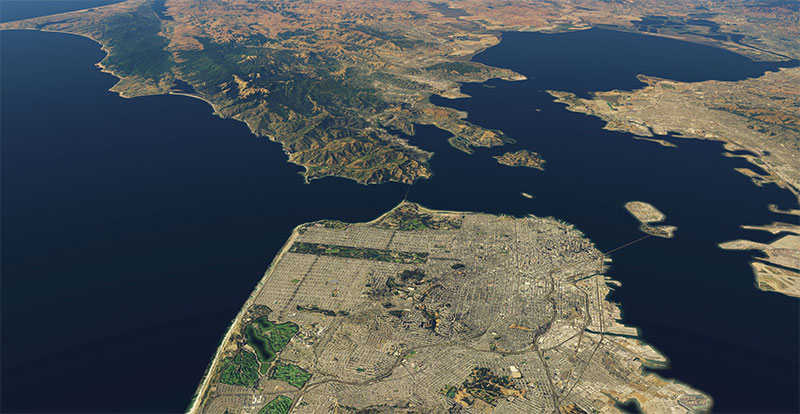 Like most other recent such add-ons, the imagery used in the San Francisco add-on comes from open-source satellite photography and so results in authentic, high-definition photo scenery to be enjoyed from the cockpit of your chosen plane. And what's more, the entire San Francisco region is covered and available, with plenty of the further surrounding areas also included.
There are plenty of airports from which to take off, or indeed land, and these range from the well-known locations such as San Francisco International, San Jose International, or Oakland International Airports, to other less-known airports in Napa County, Half Moon Bay, Palo Alto, or Livermore.
We should note, however, that while the detail is very much worth it in order to truly submerse oneself in the experience of the virtual pilot, such intense detail requires a machine with lots of disk space and memory available.
Further points of interest to note are the fact that the package is simple to download, install, and run due to the pre-compiled texture tiles. This means there is no need to run any conversion processes before using the scenery.
Download size: 68.26 GB
View/download the files over here.
Grand Canyon HD
If there is another location that might rival California, then the Grand Canyon might well be it. And what's more, the Grand Canyon is perhaps of equal appeal to the grizzled veterans of the virtual skies as it will very likely be to newcomer pilots. And the reason is the authenticity of the views that await the virtual pilot as they take to the skies in the plane of their choice. The scenery below, whether it is the cutting and jagged cliff edges, or the several waterways that force their way through the ancient and mystical terrain of Arizona, the details are largely breathtaking.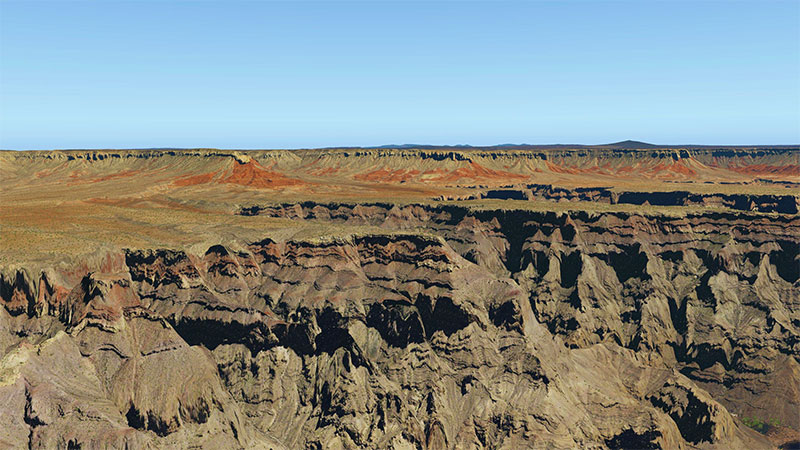 In fact, some of the ground textures are some of the best available and an improvement on the already great quality of standard scenery (however, you should note here that you will need to have lots of RAM available on your machine, which itself will need to be on the higher end of the graphics capabilities for you to truly experience this particular add-on!).
Perhaps the fact that the imagery is the product of genuine and authentic satellite pictures explains the realistic views you will experience should you opt to download the Grand Canyon add-on.
All the terrain of the Grand Canyon is represented here, including the North and South Rim, the East and West Canyons, and Havasu Falls. Furthermore, like the California package above, there are numerous airports from which to take off, including Phoenix Sky Harbor International Airport, Grand Canyon National Park Airport, Flagstaff Pullman Airport, and Sedona Airport.
If you think you will like the California package, and if you have a liking for Americana in general, this is an add-on that is too good to ignore.
Download size: 88.1 GB
View/download the files over here.
Florida Complete
If there is a location to rival the sunny climate and golden beaches of California, it is sure to be found on the other side of the United States in Florida, with such locations dotted around the Sunshine State in abundance.
However, there is also the greener, marshier environment of the Everglades, themselves just as scenic and picturesque as the famous Floridian coastal resorts. And, virtual pilots will be pleased to know that this X-Plane 11 add-on covers the entire state. Even the famous blue waters of the Florida Keys are replicated in stunning accuracy and something bordering on beauty.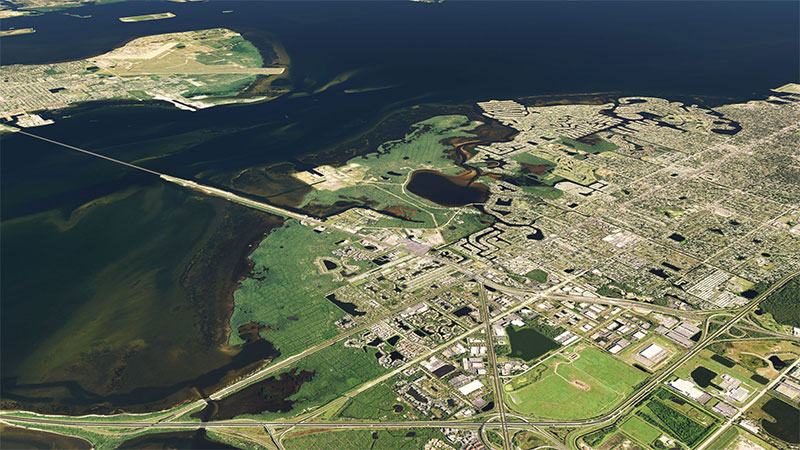 The scenery itself is derived from genuine and authentic satellite data and is a stunning replication of the views you would see should you take the skies over Florida in a real plane as opposed to a virtual one of your choice. And, with the entire state to choose from, after taking a flight over the virtual skies of Florida it is likely you will find yourselves returning, again and again, such is the stunning detail on display, right down to the ultra-accurate coastlines and differing textures of the various landscapes and terrains.
All the major airports are available, including Miami International Airport, Daytona Beach International Airport, Key West International Airport, and Okeechobee County Airport, as well as numerous small airports, including many of the runway sites used for general tourism and tuition. Indeed, if it is realism as a newcomer to the virtual skies, those of Florida might be as good a place to experience it as any.
We should note that this particular package is an extremely large file and will take considerable time to fully download and install on most systems. However, there is no need for any of the conversion processes due to the pre-compiled nature of the package.
Download size: 65.49 GB
View/download the files over here.
Washington State Complete
New for 2021
Another freeware release featuring the entire US state of Washington in photorealistic detail for X-Plane.  This particular package is a large download and may take a long while to complete.  However, the scenery really is stunning and worth the wait (depending on your Internet connection speed).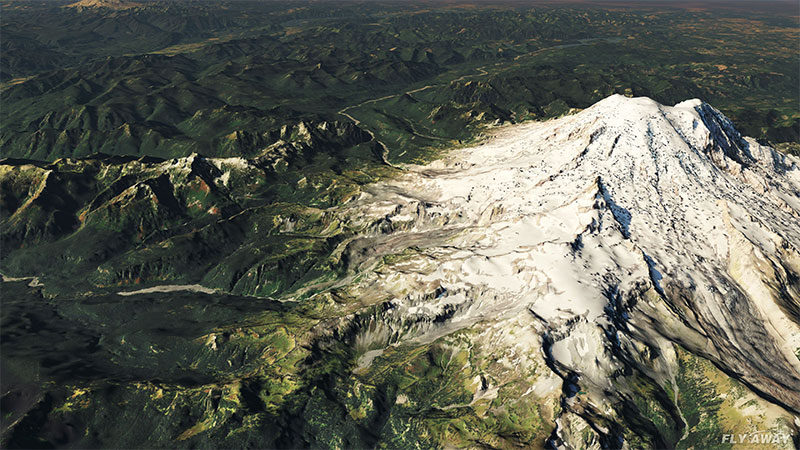 The scenery features most of the usual ortho/photoreal settings such as this pack being based on zoom Level 18 near ICAO airports, Zoom Level 17 near other airports, and Zoom Level 16 everywhere else.
All of the scenery has been based on satellite imagery from 2017/2018 from data that was made public domain by USDA Farm Service Agency.
Some great places to start (and experience the scenery) are; Seattle–Tacoma International Airport, Seattle / Tacoma (SeaTac) (KSEA), Spokane International Airport (Geiger Field), Spokane (KGEG), Bellingham International Airport, Bellingham (KBLI), Pullman/Moscow Regional Airport, Pullman / Moscow, Idaho (KPUW), King County International Airport (Boeing Field), Seattle (KBFI). 
But if you are looking for GA (local) fields then some of the best places to start are; Tacoma Narrows Airport, Tacoma (KTIW), Lake Chelan Airport, Chelan (S10), Pearson Field, Vancouver (KVUO), Pierce County Airport (Thun Field), Puyallup (KPLU) - these GA fields really give a true feel of the state of Washington in XP.
Download size: 65.31 GB
View/download the files over here.
Hawaii Complete
New for 2021
A complete orthophoto scenery covering the entire US Island state of Hawaii.  Developed originally by Forkboy and converted/remastered by Fly Away Simulation, this scenery of Hawaii and all of its islands/islets/atolls really brings the region to life in stunning photorealistic format for X-Plane version 12, 11 and X-Plane version 10.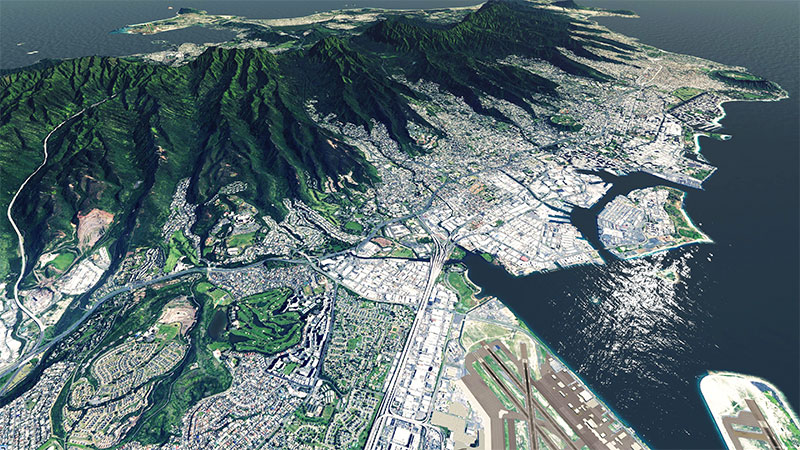 The scenery pack covers all of the islands including; Hawai?i (The Big Island), Maui (The Valley Isle), O?ahu (The Gathering Place), Kaua?i (The Garden Isle), Moloka?i (The Friendly Isle), L?na?i (The Pineapple Isle), Ni?ihau (The Forbidden Isle) and Kaho?olawe (The Target Isle).
The scenery is based on real-world satellite data and although some areas (as noted in the full description) are missing the correct colors - it's a pleasure to fly around and many users have noted some realistic flights.
All of the airports in the region have been included (and their surrounding areas) in photorealistic format.  The overlays and other details have been included to ensure autogen and features such as roads are accurately represented even when using this ortho scenery.
Download size: 7.4 GB
View/download the files over here.
Utah Complete
New for 2022
This new pack for 2022 covers the entire US state of Utah in orthophoto (photoreal) detail.  The scenery has been hand generated and brings some super-realistic flights to the area.  All of the scenery files (tiles) have been pre-rendered so there is no lengthy conversion needed after downloading.  Compatible with both X-Plane 12, 11, and 10.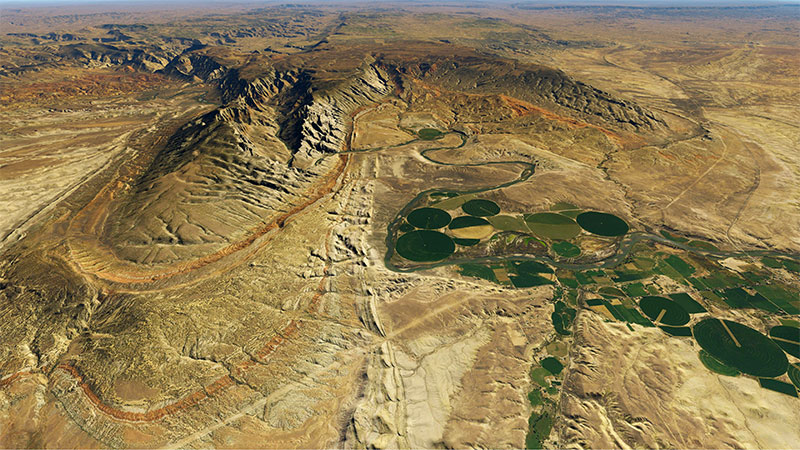 Being a landlocked state, Utah has no coastlines or beaches - it's mostly a hot and arid land mass with lots of picturesque drylands, flats, and greener areas where water irrigation has been applied.  It looks great in X-Plane and makes for some interesting and detailed virtual flights.  All of the airports in and around the scenery area are covered within this pack (however they are the default XP airport offerings) - the scenery simply sits next to and around them correctly.
As can be seen in the video above, the replacement scenery is of HD (or even UHD) quality.  This is also reflected in the download file size.  This is a very large file and may take a long while to download.  If you have an unstable connection, we recommend using a download manager (all are compatible with Fly Away Simulation).  This release is completely free to download and use (as are all of the other mods in this article).
Download size: 42 GB
View/download the files over here.
Europe
Much like the United States, Europe, when taken as a whole, has a similar variety of terrains to explore from the air. So, it would make sense that with the recent add-ons that are available, two of Europe's most breathtaking scenery are represented here.
Ireland Complete
New for 2023
A stunning representation of Ireland, Europe in full photoreal/orthophoto detail.  This pack (and all of the screenshots and videos you see below and on the add-on page) was produced in the latest X-Plane version 12.  The pack, developed by Verticalsim has been crafted exclusively for X-Plane and is based on some of the most current satellite imagery and details.
While X-Plane 12 does have improved ground textures and imagery used right from the get-go, orthophoto or satellite imagery is still far superior to your ground detail.  We were expecting X-Plane to include satellite imagery in X-Plane 12 however they didn't and went with the normal ground texturing unlike Microsoft Flight Simulator (MSFS) 2020 release which uses satellite imagery as the default scenery option.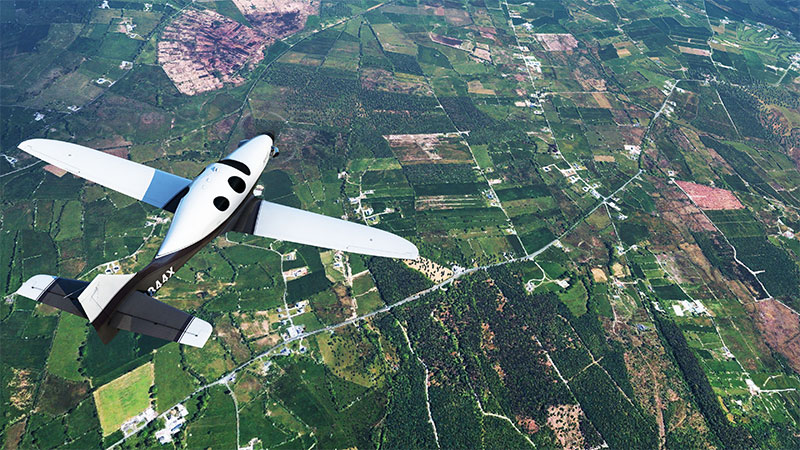 The scenery covers the entire area (and country) of Ireland and no area has been missed or misrepresented.  As stated on the add-on listing page, areas covered are; Cliffs of Moher, Rock of Cashel, Mourne Mountains, Sliabh Liag (Slieve League), Adare, The Wild Atlantic Way, The Nine Glens of Antrim, Ireland's Eye, Glendalough Cobh, Connemara National Park, Glen of Aherlow Tipperary and Kilkee, County Clare.  The entire country has been included for exclusive detail.
As stated, this pack was originally developed by Verticalsim for X-Plane 11 however as you can see from the video and screenshots works well with the latest X-Plane 12 release.  Going forwards, all of our releases will be featured in X-Plane 12 - including both screenshots and videos to ensure compatibility.
Download size: 50.23 GB
View/download the files over here.
Spain UHD
Perhaps before we examine just what you can expect if you choose to download the scenery add-on for Spain, we should make you aware that the files are extremely large. And while that shouldn't put you off downloading it – it is very much worth the time – it could be the case that it will take several days to complete the download. However, should you take advantage of the PRO subscription, faster download options are available.

Once you have downloaded it, however, the zoom level and overall resolution are much improved on a package that was already of high quality. For example, the zoom level is 17 on the peninsula and 18 on the islands.
And much like the terrain of California, Spain offers a mixture of terrain to examine and explore. What's more, all of this terrain has been almost perfectly recreated in the most attentive detail for you to explore from the virtual skies.
Whether it is the rocky mountainous territory, the long, country roads, and sprawling fields, or the intricate roadways and buildings of the towns and cities, there is plenty to explore, and plenty of Spanish airports to explore from. As well as the mainland, there are multiple islands along the Spanish coast that are also on offer and available.
The overall textures of the water – both internal and coast – are much improved, as are those on the abundance of different terrains.
While it might take a while to get the Spain add-on downloaded and installed, you will find the wait was well worth it.
Download size: 315.88 GB
View/download the files over here.
The Alps (Western)
The western regions of the Alps are the first of several releases that look to replicate this most fascinating and unique location in the world for the virtual pilot to then explore. This particular add-on explores the regions that stretch from Lyon to Sion, including Geneva, Mont Blanc, Bern, St. Gervais, and Chamonix. And what's more, all of these regions are highly detailed and authentic.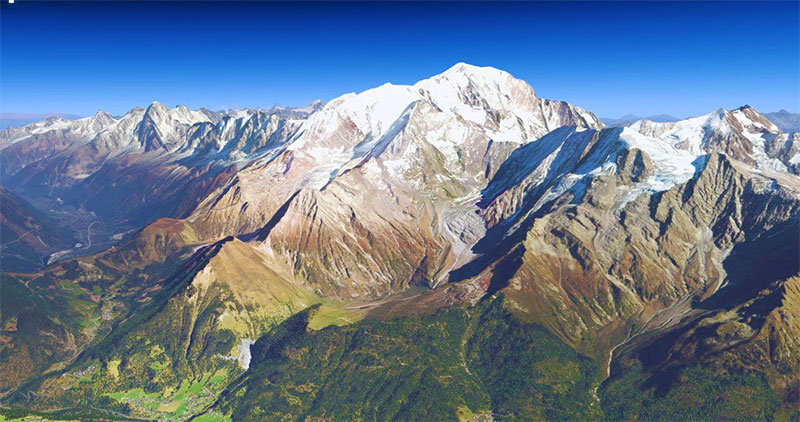 The graphics and scenery are the results of open-source satellite imagery which likely contributes to the overall authenticity and genuine feel of the product.
Resolution zoom levels 16 and 17 are used in the package, and the high resolution is immediately apparent. We should note, like other packages, that a high-end system with a good graphics card is required to get the full effect from this add-on. However, we should also note that if this is not possible, a smaller package is available (although the resolution is smaller).
And, with that last point in mind, those who decide to take the add-on – and why wouldn't you with all that is on offer here – they must also be prepared for significant download time, similar to that of the Spain add-on mentioned above.
Download size: 39.84 GB
View/download the files over here.
Corsica
Another of Europe's finest destinations to view from the air is the mountainous island of Corsica off the southern French coast in the Mediterranean Sea. Again, like many of the add-on packages above, Zoom Level 17 has been used to replicate this fascinating island. And once more, the mountains, forests, and drawn-out pathways are all perfect to be viewed from above.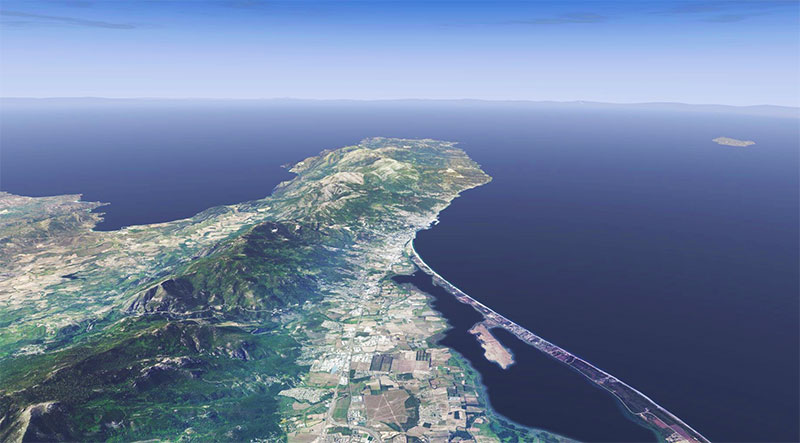 The entire island is available, including the four main airports, and several smaller ones, all of which are available here in this free download. As an example, you can expect to leave for your virtual flights from such locations as Ajaccio Airport, Campo dell Oro Airport, or Poretta Airport.
Similarly, many of the towns and cities on the island have been reproduced in their entirety and in full detail. These include the capital of Ajaccio, Aleria, and Saint-Florent as well as the many hiking trails, forests, and full national parks.
Like many of the add-ons above, the file size is relatively large and may take a considerable time to download. However, fast Internet speed in this particular case will assist in this greatly.
Download size: 7.57 GB
View/download the files over here.
Other Global Areas
While the United States and Europe are both fascinating locations to fly over with much to see, there is an entire planet to view. With that in mind, then, we should look at some of the other add-ons that are available for X-Plane 11.
Australia Complete
This add-on provides almost the entire country of Australia, including such key locations as Syndey, New South Wales, Queensland, and the northern, southern, and eastern regions of the country. The entire country has a zoom level of 14, aside from Sydney which is available in Ultra High Definition and has a zoom level of 17.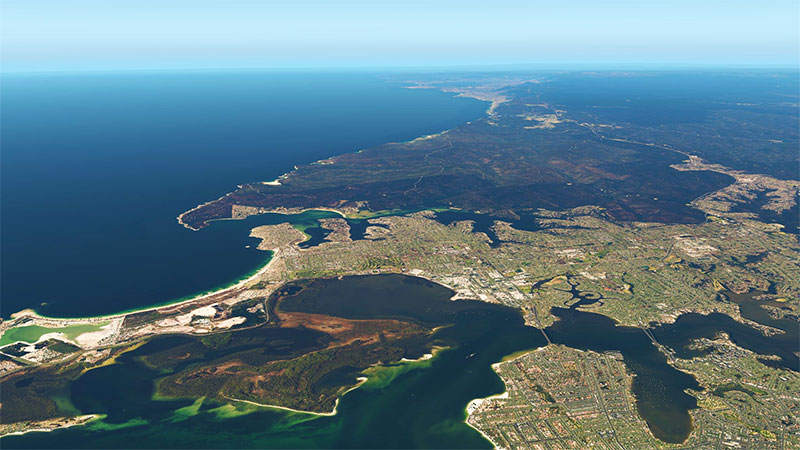 Many of the graphics and terrain textures are based on real authentic satellite imagery which gives an overall genuine feel to the add-on.
With this particular add-on, also, the photo files are pre-built into the DDS format for X-Plane which means there is no need to convert each of the files manually. As you might expect, the download time for such a mammoth territory in such high detail will be quite substantial. However, like most of these free scenery add-ons, it is very much worth the wait.
Download size: 68.2 GB
View/download the files over here.
New Zealand Complete
Although it sometimes is forgotten about in favor of its much larger neighbor, New Zealand also boasts some of the most stunning and picturesque terrains on the entire planet. From the mountain ranges to the fields of green, everything about New Zealand is visually captivating.
This perhaps makes the photoreal scenery add-on for X-Plane 12, 11, and 10 even more impressive, as their authenticity and the overall realistic effect are stunning, to say the least. In fact, the detail in every way is painstakingly accurate.
The satellite imagery used to produce such authenticity comes from the Land Information New Zealand (LINZ) satellite and is replicated for the virtual world almost perfectly. The country itself is split into 9 zones or areas. On the North Island are East Cape, Northland, Taranaki, and Wellington, while on the South Island there is Canterbury, Otago, Southland, Tasman, and West Coast.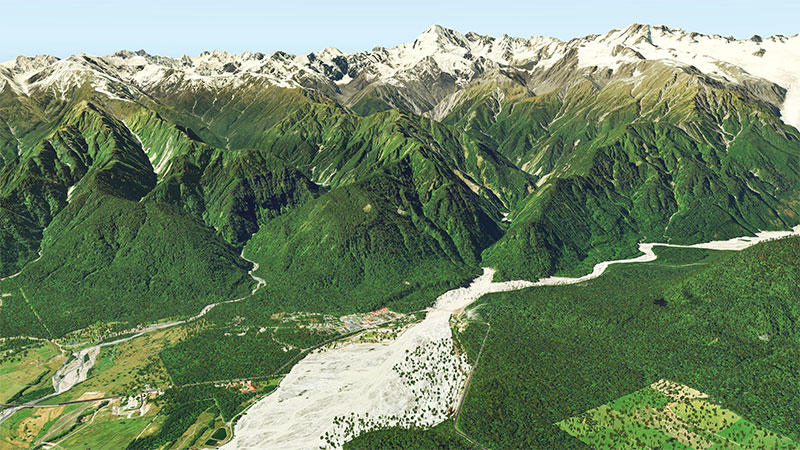 Furthermore, there are several major airports included (as well as several lesser-known, smaller ones). These include Christchurch International Airport, Wellington International Airport, Auckland Airport, Dunedin International Airport, and Queenstown Airport.
As we might expect, with the entire country to explore, there are several very intriguing areas to look at. These include the Milford Sound, perhaps best experienced in small, single-engine aircraft so as to appreciate the truly amazing glaciers and unique landscape. Or, should you decide to begin your flight from Franz Josef Airport you will experience the breathtaking view of the surrounding mountains before venturing into the air to negotiate their peaks and witness their beauty close-up.
A similar experience can be enjoyed should you decide to begin your virtual flight from the Mount Cook Aerodrome. Once airborne, you can navigate around Aoraki Mount Cook National Park, witnessing the stunningly replicated detail as you do so. Meanwhile, on the South Island, should you depart from Queensland, a beautiful combination of the mountainous landscape and deep-cutting valleys await your enjoyment from the virtual skies.
Upon downloading, these much more updated and detail-heavy scenery packages will automatically replace the default textures and scenery giving the virtual pilot a much more realistic experience as they look down from the virtual skies over New Zealand. This is the same for any other patches or ground effects.
Once more, and as we might expect, the file size is another particularly large one and requires significant space as well as (in most cases) taking a considerable amount of time to download and install.
Incidentally, this scenery is a freeware release but is more accurately donation-ware. Should you wish to donate to the developers, whether to show your appreciation for their outstanding work or to contribute to the development of future, similar scenery add-ons, you can do so on the download listing. It is a great way to actively contribute to the continuing development of the virtual pilot community.
Download size: 195.73 GB
View/download the files over here.
Final Points
...so there you have our compilation of the latest and greatest freeware photoreal packs for X-Plane. We will continue to update this article (likely monthly) with any new releases (and there will be some!)
As you can see, all of the packs are very large in file size and will require adequate disk space and a fast Internet connection in order to download them. This is the nature of this type of scenery - it's highly detailed.
Like most of the above, while downloading and continual use of these add-ons is completely free, you will be asked if you wish to donate to the programmer behind the add-ons. And while this donation is completely optional and will not affect your download or ability to use it, it is recommended for the sake and continued growth of such virtual flight programmers and programs, that such a donation is made, however large or small.
Don't forget, this is only a glimpse of what we have available in the file library. Check out the entire scenery section for X-Plane here. Or, if you're not after scenery and want to look at aircraft and other add-ons, you can find our complete file library here.
There will be plenty more photoreal scenery add-ons that become available as the months go on. Make sure you bookmark this page and continue to check back here for updates.
We would love to hear your opinions. Please post your comments in the section below. What's your favorite file? What package did you enjoy the most? Have we missed any? What other areas would you like to see?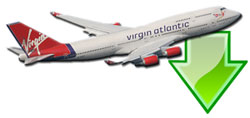 Don't forget... We have a huge selection (over 24,000 files) of free mods and add-ons for MSFS, FSX, P3D & X-Plane in the file library. Files include aircraft, scenery, and utilities All are free-to-download and use - you don't even need to register. Browse on down to the file library here.