Just announced by Microsoft at Electronic Entertainment Expo 2019 (E3 2019) is their new flight simulator package set for release in 2020 for both PC and Xbox.
We weren't expecting this announcement - given the history of Microsoft's attempts to revise their historic Microsoft Flight Simulator package (aka Microsoft Flight).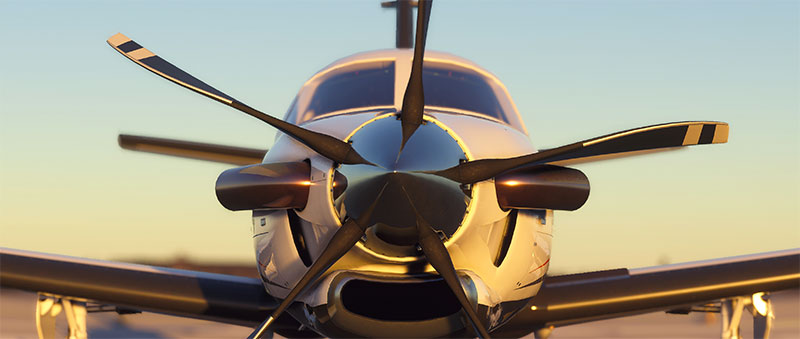 This is a developing story so be sure to bookmark this page - it will be updated regularly with more information as and when it becomes available.
The announcement was made via a YouTube video previewing the new sim. At first, we thought it was a hoax (like our 2014 April fools joke) however the video is verified and has been released on Microsoft's official Xbox YouTube channel.
You can jump to the individual sections of this article using the links below:
The Announcement
Not much information as of yet (at least official information) but it appears from the YouTube description that we can expect the new simulator to be released some time in 2020. While the video and artwork scream Xbox, we should also be able to see it released on Windows using the Xbox Game Pass. Xbox Game Pass games are cross-platform compatible so can be used on both Windows and Xbox with a subscription to the service (which we believe is monthly).
Microsoft announces the new version to be, "the next generation of one of the most beloved simulation franchises". They also mention you can fly, "light planes to wide-body jets". Out of the box they also mention that it will be an open world and you can "fly anywhere on the planet".
Our Analysis
Firstly, it appears Microsoft have dropped all dates, names and years from this new sim. It seems to be officially called, "Microsoft Flight Simulator" - perhaps indicating an evergreen platform that will continue to be developed over the years (version-less). I suppose the community will lovingly call it MSFS or FS11, FS20, FS2020 or something similar.
From what we can see the entire engine is brand new. Microsoft sold the rights to their older platform to various companies over the years (Dovetail Games, Lockheed Martin, etc.) The detailing and 3D modeling, lighting effects and textures on display in the video below is something we have never seen in a simulation platform as of yet - it gives X-Plane a run for its money (and more).

Despite some initial confusion regarding the exactly which platforms the new software will be available on, it would appear that the content is indeed likely to be available on both PC and Xbox. As we will examine below in a moment, however, PC users will need to sign up to the Xbox Insider Program if they wish to enjoy previews and even take part in testing of the software.
It would also appear that the platform will work with other developers to provide third-party add-ons, just like we do today with FSX and X-Plane. The initial noises Microsoft are making suggest they are keen to work with the community to get this one right time, as we will also discuss below.
The screenshots and the video below show next-generation graphics - for the first time bringing a new simulator up to the same level as most new games. We can see highly detailed clouds, terrain, and photorealistic water and ground textures. It makes me wonder though - how can we improve on this with third-party add-ons? If it's this good out of the box, where do we go next?
What About Those Add-Ons?
Well, this is a tough subject and nobody has much information regarding add-ons at the moment. Given the history of Microsoft Flight, we can only anticipate it to be a closed platform system i.e. Microsoft sell the add-ons directly from within the app or online store. Having said that, it's possible they learned a hard lesson from the Flight flop and have considered third-party add-ons including both freeware and payware.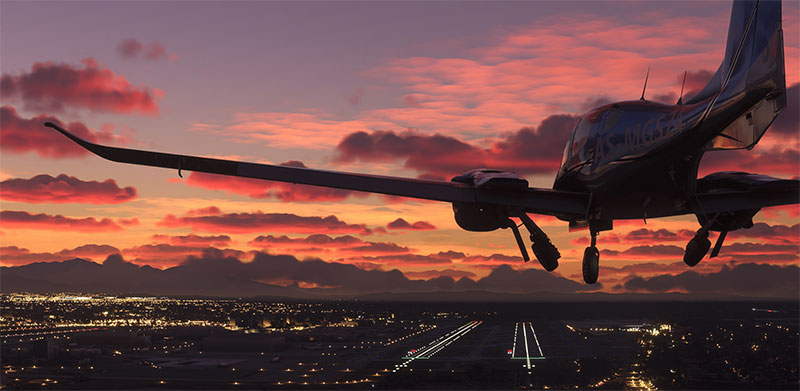 What about the thousands of add-ons already available for FSX? Will they be compatible with the new version? This is highly unlikely as it appears this release is running an entirely new engine. We know this because Microsoft relinquished the rights to their older platform which FSX was written on. Anyway, could you imagine an old FSX add-on running in this new platform - the models and textures would look out of place in such a modern system.
With all fingers crossed, Microsoft will hopefully release an SDK and allow users to play around with files/structure just as they have with all versions of their previous simulators. This would enable both freeware and payware developers to continue their work (and when it comes to payware their living).
Stay tuned re. add-ons - we will have more information published shortly.
The Next Generation Of Flight Simulation, "For You, With You!"
Posted June 20th, 2019
A ninety-second video trailer by the Microsoft Flight Simulator team at a recent Microsoft Keynote presentation has seemingly lit the blue touch paper for what promises to be an explosive reception of the greatly anticipated, cross-platform simulator package for both Xbox and PC.
That is certainly what the Microsoft Flight Simulation team are hoping as they addressed their fan base and customers in a recent statement release, which among other things thanked them for their past loyalty, not least in the face of their "previous missteps" in recent years. In short, there could be serious consequences for the developers should this new release prove to be another misstep.

If the trailer and information already in the public arena is anything to go by, though, that doesn't seem to be likely. Indeed, it would appear many of the features incorporated into this upcoming release come from feedback directly from their customer base. In their words:
"We hear you, we value you, we want to make the next generation of Microsoft Flight Simulator for you, with you!"
Tall words, no doubt, but ones that are likely to be genuine, as well as laying the groundwork and foundations for what appears to be a genuinely masterful release.
Support Of Third Party Content
Not only is this new and highly anticipated release going to be available for the PC and Xbox, but the software will also support third-party content, which was one of the main "concerns of the current eco-system". This last detail appears to be one that is a process very much in motion and with additional add-ons in time.
It's still unknown whether third-party content will have to be delivered/installed within the actual software itself (internal marketplace) or whether users will still be able to download from sites like ours, FlightSim.com, Avsim.com etc using their file libraries. Of course, the entire flight sim community resides on these sites so cutting third-party content provided by an external source would be essentially blocking the community from doing what it has done for years with FSX - diversity.
And that does not mention Payware content - sites like SimMarket, FSPilotShop, SimShack, and FlightSimStore, for example, all provide payware third-party content externally.

Furthermore, the input and feedback from the Microsoft Flight Simulation community is likely to be an ongoing process, with an apparent regular "back-and-forth" between developers and the end users – you guys. The first of these updates is set for early-August.
According to their recent press release, this is just "the first step in an adventure" that will involve both the developer and the consumer.
These plans and changes in programming are to be released regularly throughout the year to those who part of the Microsoft Flight Simulator Insider Program, which is where we will be stopping next.
The Insider Program – Keeping The User At The Heart Of The Development
So, why should you make sure you are part of the Insider Program? In short, aside from the regular updates you will receive there is also the potential, as previously mentioned, to continue to put across your opinion regarding the upcoming software, as well as any other issues, concerns, and recommendations you might have regarding the wider flight simulation community. In short, it is your opportunity to stay informed and have your say.
As their guide states:
"As an insider you will have the opportunity to provide feedback and insights that help shape and inform current franchise initiatives and the future of Microsoft Flight Simulator!"
In more detail, then, what can you enjoy by signing up for the program. Among other things, access to private, members-only forums where you can discuss the weekly newsletter you will receive with other members.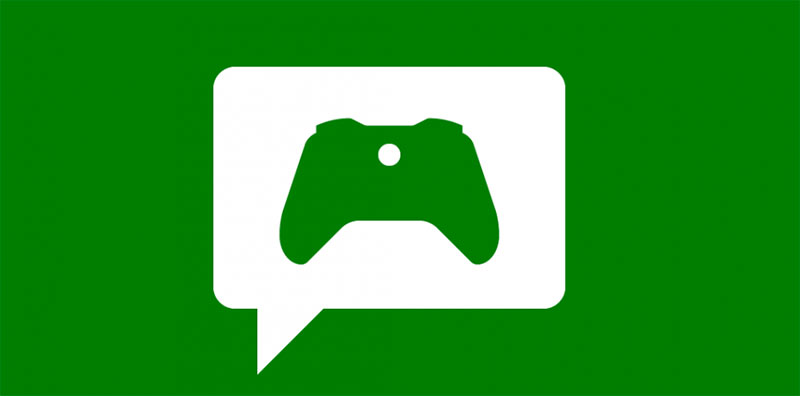 ​
Members will also receive regular short surveys, which will perhaps not only serve as an opportunity to get your thoughts and opinions directly to the developers but will also, on occasion, provide you with the thought process of the developers, and even hints of upcoming features. You will certainly be provided with a peek into the upcoming programs with the opportunity to take part in "Technical Alpha and Beta tests of in-progress Microsoft Flight Simulator releases".
Most of these Alpha/Beta tests will revolve around features and facilities already mentioned by the Flight Simulator community as important, and so will develop with as much input as possible from the end user. And while not everyone will be able to take part in each one – for example, should you be chosen on one time, chances are, other users will be chosen the next time.
Feedback That Will Be Taken And Actioned Seriously
This is seen as a "critical step" by the developers and is very likely to continue well into the development and even the release of the program. And the genuine goal of the developer team is to ensure that "everyone participates" at some level or stage of the program.
What's more, upon signing up, based on the data and details you provide, the developers will be better able to match you to a specific part of the program that best suits you. And make no mistake, the experience and feedback you give will not only be taken extremely seriously as the final developments are made, but it will also most likely be acted upon one way or another. This is just another example, and genuine attempt, to keep the product users at the heart of the upcoming release.
For those who have an interest in this upcoming release – which is most likely, the vast majority of those reading this – it is well worth five minutes of your time signing up for the Insider Program. Especially if you know you are going to purchase the product upon release.
There are, however, some specifics to keep in mind and small print to double-check.
A Few Things To Consider
First of all, you will need to have a Microsoft account, which while most of you will almost certainly already have, you can click here to sign up for one. Doing so is easy, free, and quick.
You will also need to be a member of the Xbox Insider Program, as it through this where information and content will be delivered. Members are instructed to install the insider app on their PC. You can look at doing that by clicking here.
One more thing to mention, all users of the Insider Program must be 18 years or over to participate due to the legal requirements surrounding permissions on the use of personal data.
Providing you meet the above requirements, and assuming you wish to be a part of what might be one of the most exciting and anticipated releases for the flight simulation community for some time, you might wish to hurry over and sign up as soon as you have finished reading this article.
August 8th Update: Development & Control of Flight Simulator X
Posted August 8th, 2019
For the Microsoft Flight Simulator team, the summer has been a long but productive one. And what's more, their "impatience to share this information" with the flight simulator community is reaching new levels.
At this stage, the new programs are just undergoing having the "finishing touches" on them before they are finally ready for release at the end of the summer. And what's more, many aspects of flight simulation are up for discussion – everything from new simulation features to VR support.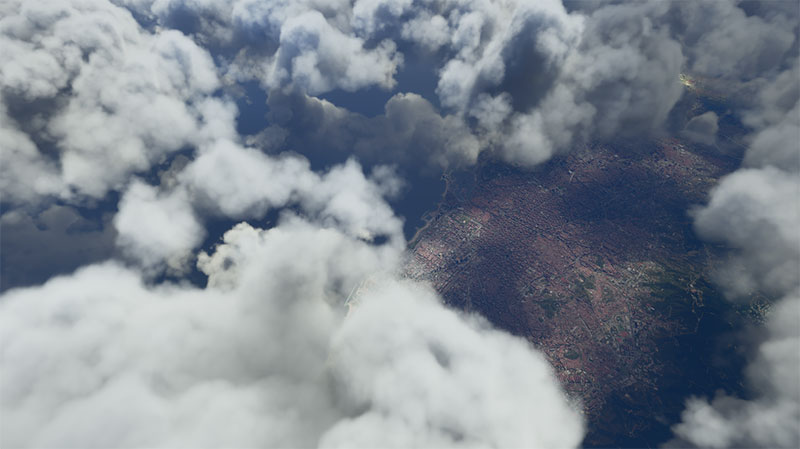 Clouds over Barcelona - a sneak peek from MSFS or "FS2020".
Those in the developing rooms are also keeping a keen eye on the forums and chat rooms dedicated to flight simulation in order to see exactly what their pilots are looking for when they take to the virtual skies. We will come back to this in a little more detail later.
So, what exactly should we expect and is all this build-up likely to be worth it? The answer to those questions would seem to be an emphatic yes to both.
The End Of An Era And The (Re)Start Of Another!
The end of July saw the end of a five-year arrangement between Flight Simulator X and Dovetail Games in bringing FSX to Steam that has been in place since 2014. Taking over from Dovetail Games in this capacity will be Microsoft.
However, as CEO of Dovetail Games, Paul Jackson stated, the company was "incredibly proud" of their five years with FSX and will
"continue publishing existing and new add-ons for FSX: Steam Edition on Steam!"
For their part, Flight Simulator X would state the deal with Microsoft was "an important step in embracing our accountability and responsibility to those that have come before us". In short, there is a long history with Microsoft prior to the 2014 arrangement with Dovetail Games, and FSX is confident this new chapter will take the software
"into the next generation!"

​
Perhaps crucially, for both the developers and you, the end-user, there will be no impact on the game experience during this transition. Nor will any add-ons, existing or any of the future, be affected in any adverse way. In short, as far as virtual pilots are concerned, it will be business as usual.
Underlying all of this, certainly in the Flight Simulator community, is a desire to correct issues with FSX and Microsoft in previous. As one forum user put it, "there is unfinished business".
August – More Information On The Development Roadmap
As we move into August more news is available regarding the Development Roadmap, whose official release date will be available in the next few weeks. However, a timeline of sorts has been put in place.
The first content to expect should arrive in early-to-mid August with the Insider Program Kickoff. This will offer an advanced look at the Development Roadmap which will lay out what to expect and when. Furthermore, this will include sneak previews of "In-Sim" content taken directly from the new build, of which more detailed and inside information will be available at this time also.

In mid-to-late August will be the official release of the Development Roadmap, during which time there will be updates on SDK, Third Party Content, and UGC content. By late August the Build Program Kickoff will take place. This will offer detailed information on the first upcoming build as well as information on the Public Participation sign-up program.
Then, as we move into September there will be further announcements and releases.
September – Two Important Developments
Two particularly important plans and announcements will come in September. The first of which will be an in-depth look at the upcoming product, including how it will be provided. Furthermore, the information will be made available on how the flight simulator community will be integrated into this procedure to "facilitate a collaborative partnership to bring this product to launch".
With this last point in mind, developers would state that although they are not interacting directly with their audience in online forums, they do monitor regularly what is said in them, and more importantly, in their words, "we hear you" and such comments are "valued by the team".
So while August will provide a full and rounded idea of what to expect with the new and rekindled partnership, September will concentrate on how to get everything working as it should, "together!"
This last point is important and one that is quite obviously of importance to Microsoft Flight Simulator. There is a genuine feeling that they want to put the end-user, you, at the center of their new venture. And what's more, it appears to be more than just empty words.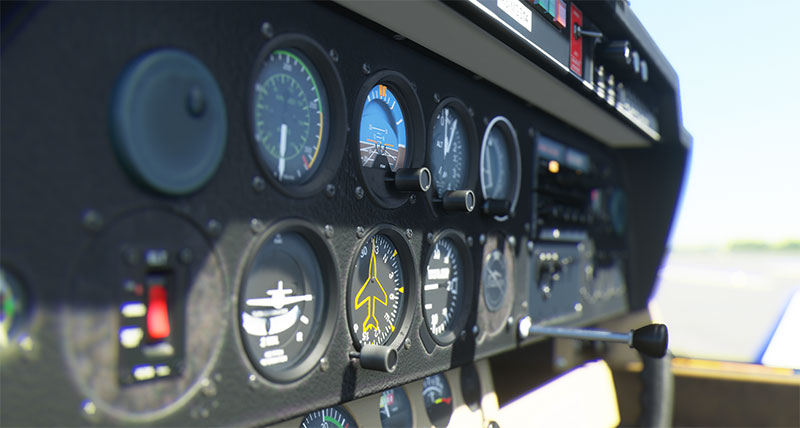 An example of what we can expect from 3D VC panels in the new MSFS?
Speculation, Expectation, And Impatience
We still have several weeks to go before we can begin to appreciate these changes in full. And even then, it will be some time after before we can judge if the build-up does indeed equal the end product.
It would appear, at this stage, there is equal amounts of speculation, expectation, impatience, and even, for some, suspicion among virtual pilots awaiting these changes. Only time will tell if they are indeed the correct path to venture down.
All indication at this stage, though, is that any lessons that had to be learned, have been. And, for the most part, there is an eagerness in the flight simulation community for FSX to unravel its long-awaited and much-hyped plans. When they do, it will either propel them as leaders of flight simulation into the next generation, as they wish, or it will be an update that faces tough questions from its audience.
Of course, one of the first place you will hear about any developments, breaking news, or anything else concerning this upcoming Microsoft Flight Simulator release is right here. So, make sure you keep checking back to this page for further updates as they come in.
One thing is certain, it is going to be a busy, active, and intriguing summer and late autumn as far as both FSX and FS2020 are concerned.
Insider Launch
Posted August 15th, 2019
The Insider program has officially launched and Microsoft has gone ahead and released several new short videos and screenshots demonstrating the sim. You can find details below.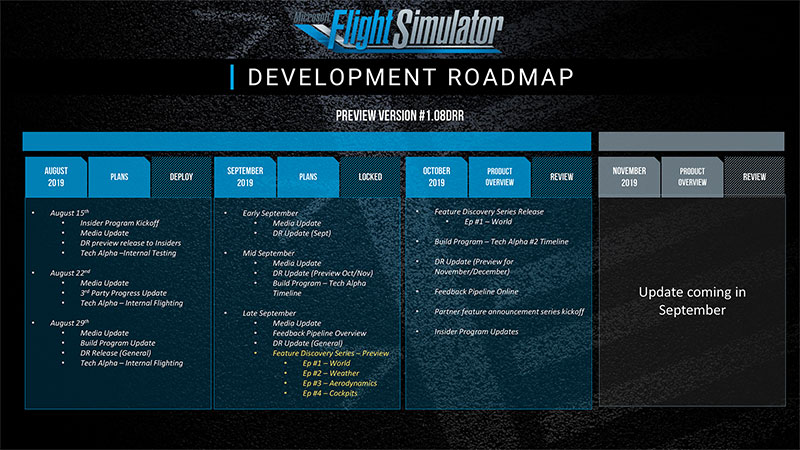 They have released a development roadmap outlining what's to come - click for larger version.
Screenshots
Click/touch on the images for a larger version.
Preview Videos
Videos
Screenshots
Below are some of the official preview screenshots. Click on the image to see a larger version.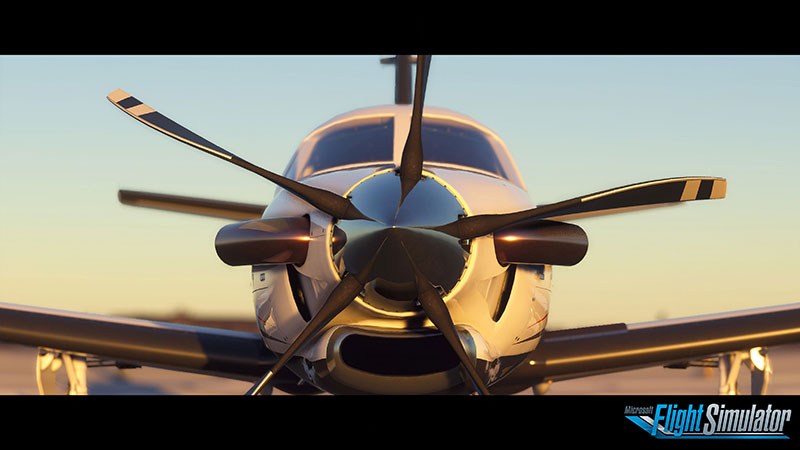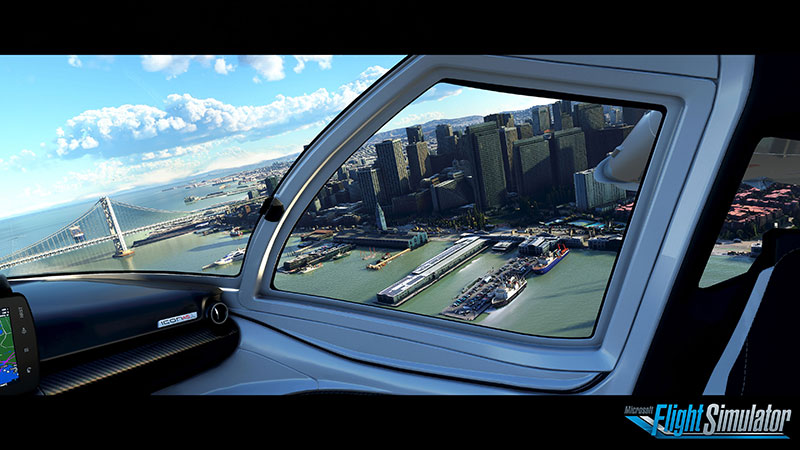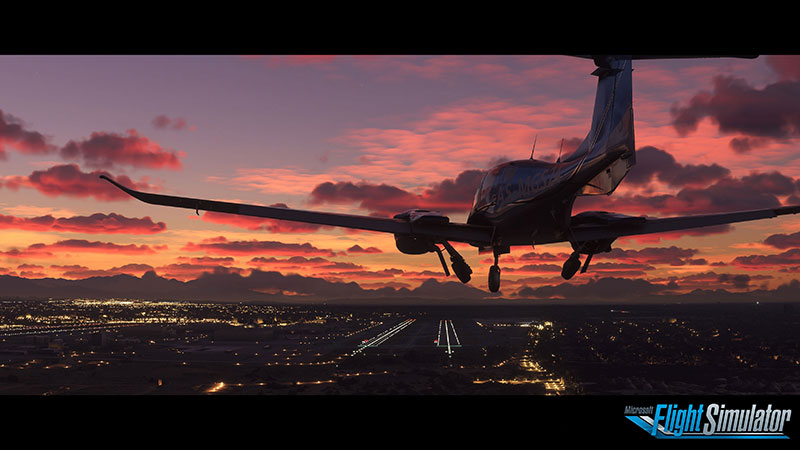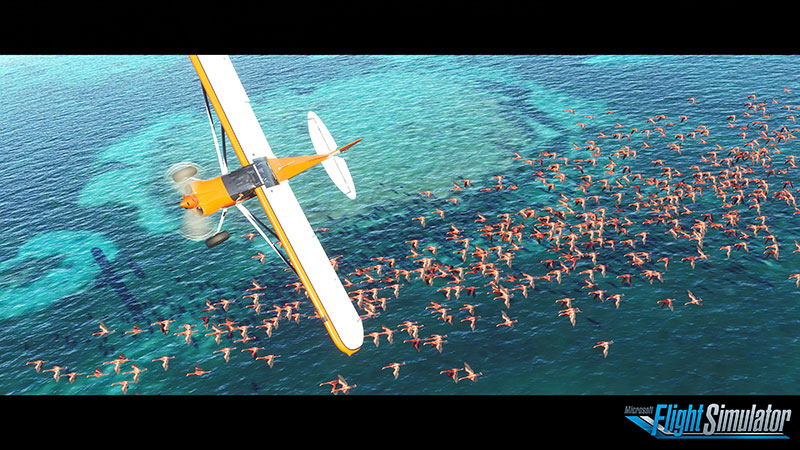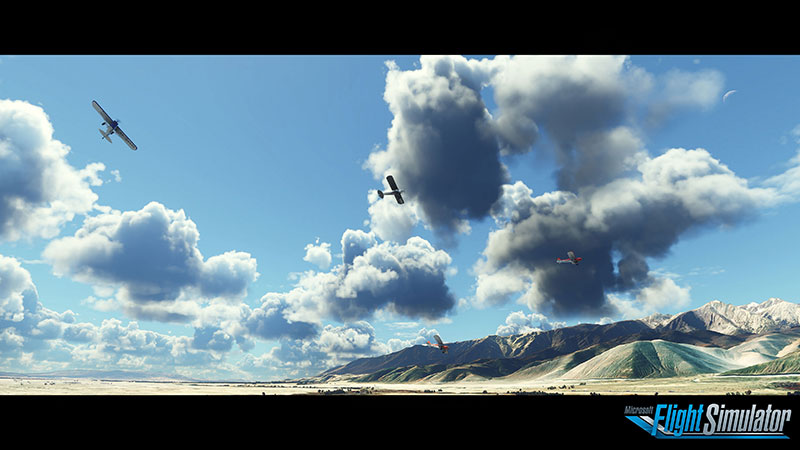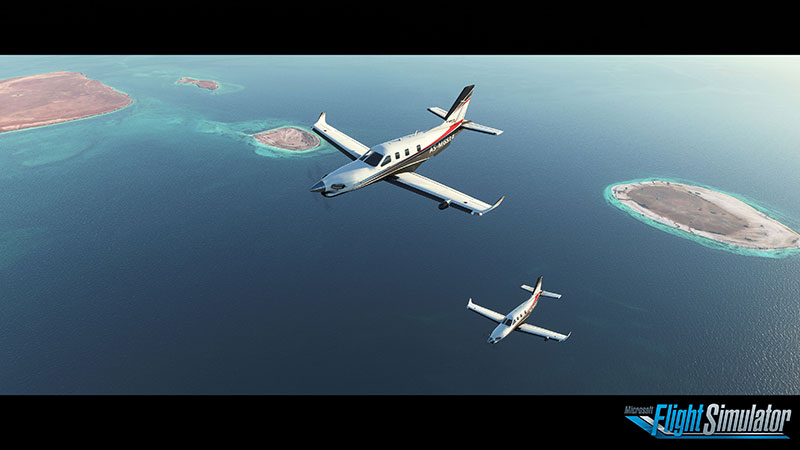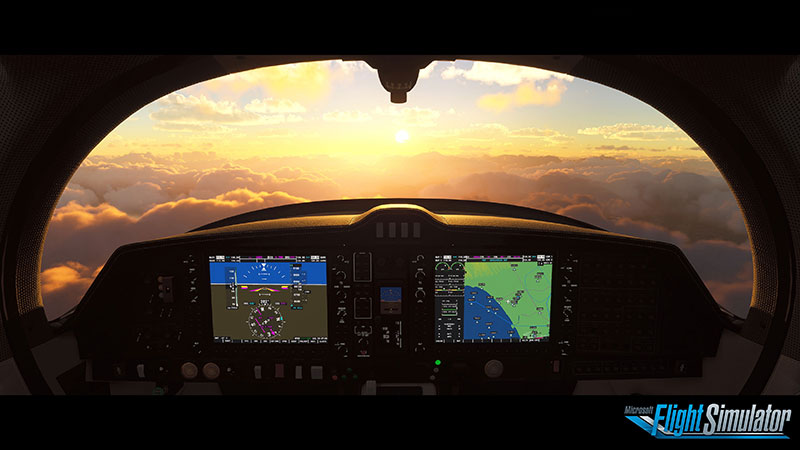 What do you think?
As you are well aware, this is a massive announcement for the flight sim community. What will the future hold? What features would you like to see included? What could be improved from their last release? What are your opinions in general? Please post in the comments section below.
Finally, worth noting - Microsoft is taking feedback from users already in the form of their "Insider" program. If you're interested in signing up, you can do so here.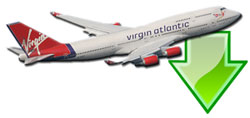 Don't forget... We have a huge selection (over 24,000 files) of free mods and add-ons for FSX, P3D & X-Plane in the file library. Files include aircraft, scenery, and utilities All are free-to-download and use - you don't even need to register. Browse on down to the file library here.