MSFS Global (World) Scenery
Elevate your virtual aviation experience with our selection of freeware global scenery mods, tailor-made for the latest 2020 release of Microsoft Flight Simulator. These comprehensive modifications cater to aviation enthusiasts seeking a more immersive flying experience on a global scale.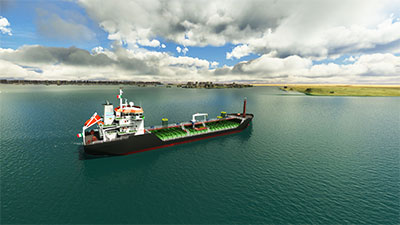 Our freeware mods provide a seamless enhancement to the default MSFS scenery, filling the gaps left by the base simulator. As the world of virtual aviation continues to evolve, our collection of global mods grows in tandem, ensuring that you stay up-to-date with the latest offerings.
Global scenery mods stand apart from regional modifications, as they provide improvements that span the entire planet. These encompass a wide range of features, including refined terrain textures, augmented autogen placement, and more accurate landclass data. Regardless of your location, you'll benefit from these meticulously crafted enhancements.
The default MSFS scenery, while impressive, doesn't always capture the intricate nuances and regional characteristics of the entire globe. Our freeware mods aim to elevate your virtual flying experience by expanding upon Microsoft's existing offerings, providing a more accurate and realistic representation of the Earth's diverse landscape.
Stay tuned to Fly Away Simulation for the latest global freeware scenery mods, and prepare to embark on a truly immersive journey across the skies of our beautiful planet. Safe travels, fellow aviators!