Whilst for many users the attraction of using a flight simulator tends to be the usage of aircraft such as fighter jets and large cruiser planes, for lots of people the most enjoyable aspect is taking to the skies in a helicopter. It gives you an entirely different flight experience to what you might be used to, especially if you have any real-life flight experience in a plane! However, the problem is that the level of helicopters offered within flight simulators at the moment can be a little bit limited.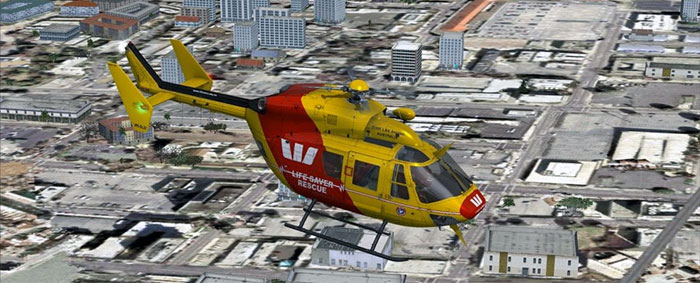 Thankfully, many of the flight simulation community members have created stunning helicopters that you can use instead. Nemeth Designs, one of the leading names in the community at the moment, have made a truly realistic representation of the MBB/Kawasaki BK-117. This is an aircraft with an incredible amount of history about it, having been a hugely popular helicopter for use in the 1980s and beyond.
One of the most rewarding aspects of flying this aircraft, though, is the fact that it feels so unique to the Japanese model that it's based on in the real-world. Compare the stats and the facts between each model and you'll find that it's as close as any flight simulator will actually allow it to be. This gives you access to one of the most successful aircraft out there at the moment, along with several variations that have been used by various different emergency service teams worldwide such as;
BK-117 with reversed seats that allow for quick and easy transport of passengers – just as the real BK-117 is known for in the first place!
BK-117 Passenger transport aircraft with a larger sensor dome in the nose
Medevac BK-117 equipped with a winch
Medevac with extended sensor dome in the nose
If you would rather take to the skies in something a bit more enjoyable the usual helicopters that can feel so limited within any flight simulator, you might want to look into the various packages that Nemeth Designs have available.
About the Kawasaki BK-117
First released to the public in late 1982, the MBB/Kawasaki BK-117 is one of the most reputable in Asian aviation history for a variety of reasons. Although it eventually became part of the Daimler-Benz Corporation before working as part of the Eurocopter branch, the Kawasaki BK-117 was a joint operation by the Germans and Japanese. MBB and Kawasaki but their genius together to make one of the most iconic aircraft of the era – it was capable of carrying up to ten passengers at any time, and was easily adapted into other uses.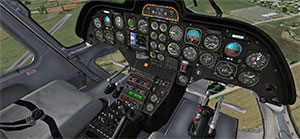 For example, it was a popular choice for air ambulance and search and rescue teams as it provided speed and comfort. Additionally, it could use an aerial crane or a sling, meaning it was perfect for use by anything from the law enforcement to rescue teams.
The aircraft itself spawned many different people throughout time who had a lot of positive things to say about the aircraft, and this was due to its list of variants. Many of them were tweaked slightly to provide a small boost in certain sectors, such a speed or overall power. This made it even better for specific jobs, and helped to prolong the life span of the aircraft as a main-stream selection for quite some time.
It served more than fifteen nations in total in different capacities, including smaller nations like Ciskei and Transkei as well as continental juggernauts like the United States. It's versatility was something that helped to establish the Kawasaki brand in the aviation market.
Key Features
In this add-on package, you'll receive access to some very useful changes and additions to how the aircraft is going to fly within the simulator. Some of the key additions are;
Complete support for usage with Flight Simulator X, ensuring that it can use the various visual changes within the simulator. All graphical changes and additions have been updated and improved over a period of time to make them more effective looking than ever before, using the new bloom and bump effects in the texture mapping to really make the helicopter look the best it can

Hugely accurate model – every last section has been improved and changed time and time again to deliver a truly realistic helicopter. Everything from the small ridges in the panels that make up the aircraft to the style of flooring within the cockpit have all been verified and then implemented for the finest levels of realism possible

Cockpit has been totally animated so that you can use your gauges to help you understand any incoming warnings that you need to heed. Additionally, you'll get basic functionality from 2D panels within the cockpit

Totally working with AFCS with the only limitations being ones that simply could not be overcome within the hard coding for the simulator itself!

Perfectly flyable from a virtual cockpit view, giving you access to all the tools that you need to get from A to B right in front of you. The virtual cockpit has been perfectly designed to give you all the features you would get in a real-life Kawasaki BK-117

Sonic-Solutions designed sound package that will give you all the help you need in getting really immersed into the subject

Various simple to use tooltips have been included as well to make your understanding of what features do what much easier

Paintkit to make your own liveries and really improve the overall look and feel of the aircraft

Easy to read and understand manual that makes understanding everything from the most advanced features of the helicopter simple. All information within these packages has been ratified by an aviation expert who has genuine experience in using these aircraft.
Official Preview Video
About Nemeth Designs
Nemeth Designs have been around for a long time in the flight sim community and have produced some of the most regularly used updates within the entire flight simulation community.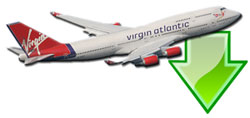 Don't forget... We have a huge selection (over 24,000 files) of free mods and add-ons for MSFS, FSX, P3D & X-Plane in the file library. Files include aircraft, scenery, and utilities All are free-to-download and use - you don't even need to register. Browse on down to the file library here.