One of the most important aspects of using any flight simulator is always going to be the realism – if you can't get the right kind of detail and atmosphere around your plane when you are in the air, there isn't really much point in getting involved, is there?
Thankfully, the introduction of the excellent REX Soft Clouds add-on for both FSX and Prepar3D is one of the most easy to use add-ons out there at the moment. It brings a variety of realistic soft cloud textures into the game, making the skies look far more realistic than they do with the original edition of any flight simulator out there.
Taking advantage of the core capabilities of the flight simulator of your choice, it brings to life every feature and style that is there to be used in the original game – by improving the quality, realism, style and variety of the clouds in the skies you can feel like you are flying into a changing, realistic environment.
It's been the brainchild of many years of feedback and hard work from the community to create a package that really does bring to life the style and realism that you can see in any realistic skyline around the world.
The changes to REX Soft Clouds since it was first released is quite remarkable – as the simulators have allowed for greater depth of development, new features have been brought into play time and time again to make a realistic and lifelike change to the skylines around the world.
While at one stage this was a limited aspect of the simulation experience, today you can introduce a whole new level of volumetric fog & haze into the sky just as you would experience if you were to take off into the skies in the real world!
The best thing about this package, though, is the fact that it's made for systems that are both high-end and low-end. You don't need to go and spend big bucks to deal with the extra strain on computer resourced with this add-on.
It's been designed to use up only a very limited amount of the available data, so that you can still retain the same level of performance as you had beforehand whilst getting that extra level of quality in the skies. It comes with various preferences included for each simulator that it's compatible with, and works perfectly across network systems as well.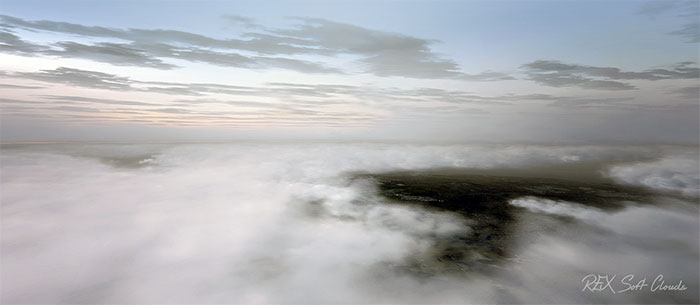 Key Features
Incredibly fast installation process – everything has been compiled and integrated perfectly do that you can get everything installed and downloaded as quickly as possible. Now,

With 512 new HD additions to the cloud textures that the simulator will pick from when you are in the middle of flight, you can get a whole new style and level of realism about the skies above. These textures have been broken down into 16 full sets, so that you can pick the style and format of clouds for every time that you launch the flight simulator. Fancy something a bit more drastic? Then you can choose that with ease. You can also pick fluffy, light clouds that give you a clearer sky to fly through whilst retaining that immense level of realism.

One of the most important changes that could have been made, though, is to the way that the weather interacts and conjoins with the clouds. One of the most impressive aspects of the real world of flying is seeing the skies light up with the power of a storm as you fly alongside it. This package allows you to experience that in greater realism than any other flight simulator has been able to offer so far, giving you massive control over the flight simulation experience that you want

Easy to use interface that makes utilizing the weather and the clouds that you want to have in place easier than ever before – you no longer need to mess around and hope for the best with these packages, as you can easily make everything work just as you intended with a simple user interface that makes everything simple to work out and put in place for the exact style of clouds that you require

Make sure that once you include the textures into the game via the set of your choice that the simulator starts right away. Everything works extremely quickly so that you never need to wait around and instead can just dive straight in and see just how the changes have worked

Cloud structures have been made in totally unique formats – after all, clouds are very different in the world and to have generic and unrealistic texture sets in the simulator would dull the experience. Instead, these unique formations will give you a sky that never looks the same in two places, making it look better than ever before when you first take off into the skies and fly towards those fluffy white clouds!

Huge levels of research have gone into the clouds that are used within these packages, with new features included to have fully 3D low and medium level clouds. This makes it easier than ever to get that proper sky feeling, as the clouds will feel far more realistic and varied than ever before. Clouds such as a cumulus, altostratus, altocumulus, cumulonimbus and Stratus all appear just as they would in the real-world in full stunning detail with accurate textures

Completely network capable, making it easier than ever to get online with your friends and fly around in a far more realistic world together – want to take on the various storms of the world in a speed race for added effect? Then start here with this amazing update package!

The package itself, when you run it to change cloud formations, will provide you with a prompt to update whenever a new release for this is brought out. This lets you keep things improving, watch performance rates improve and also get new cloud formations included all the time to give you a long lasting source of realism and new experiences

Totally compliant with DirectX 9 through 11, meaning that if you use a lesser graphics card you'll still be able to get the full effect and quality from this package. While it's built to obvious look at its best when on the highest detail settings, it still looks like a spectacular improvement over the originals that you will be used to seeing in the skies during the simulator even on the lowest settings!

Swap between your preferences with ease so that you can use this package with various flight simulators from FSX to P3D and their various alterations and formats that come with. This lets you get the tailored experience that runs at the highest possible level of authenticity and reality – there's no point in using the package otherwise!

HDR options have also been included so that you can run Prepar3D v2 at the very highest caliber and get the best possible results back. Whatever it is that you are looking to see with the REX Soft Clouds add-on, you'll need to make sure that you include HDR options when using Prepar3D otherwise you'll be missing out on a chunk of the potential!

Various texture options have been included for both 32-bit and DXT5 for lower-end systems, so that you can still use this software package to get the full effect on budget machines. Even on the lowest possible settings and with just minimal settings to use any of the simulators that are compatible with this product, you'll still be able to notice a stark difference between the quality of the original simulation clouds and the new ones introduced by this add-on

REX Soft Clouds utilizes many of the latest features and improvements that were brought in with DirectX11, as you can see most clearly in the Prepar3D v2 settings. However, it provides full interaction with DirectX 9 and DirectX 10 so that you don't need to worry about any compatibility issues or not having the best possible output from the add-on once you decide to pick it up and use it

Best of all, this package is fully compatible with Flight Simulator X, as well as the new Steam Edition. Likewise, it's got total compatibility with Prepar3D v1.4 and v2, so you can use this add-on package regardless of what simulator you usually use or what kind of hardware your PC has inside of it!
Demonstration Video
The video below shows REX Soft clouds in use within Prepar3D v2.4
These simplistic changes to the skies can make the world feel more alive than ever before. For any pilot who is looking to get the most realism possible to help benefit their training within a simulation environment this is the one for you.
It will help make the skies both more challenging and more attractive to fly in, and means that when you do come into contact with your first real-world weather storm you will know roughly what to expect when it starts! Use this for more realism and for a more comprehensive and engaging training program.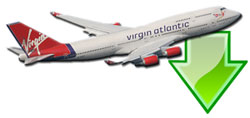 Don't forget... We have a huge selection (over 24,000 files) of free mods and add-ons for MSFS, FSX, P3D & X-Plane in the file library. Files include aircraft, scenery, and utilities All are free-to-download and use - you don't even need to register. Browse on down to the file library here.