The latest edition of the FlightGear Barcelona project has been released, and with it come some rather tasty new additions. The development team has fought tooth and nail to create a new edition of this wonderfully well received free sim package.
FlightGear, a free to use, open-source flight simulator offers a wonderfully engaging take on flight sim management. With various new features and additions now being included with the latest FlightGear update, you can finally enjoy taking to the skies in the "proper" way.
Many new updates, improvements and enhancements are included as part of the 2016.2 release. Major improvements to this edition of the mod includes the likes of the Space Shuttle being added. Likewise, you'll get access to ALS filters, a new HTTP TerraSync system, and ATIS improvements to improve accuracy.
In short, this mod looks to really freshen up FlightGear with some changes the public asked for.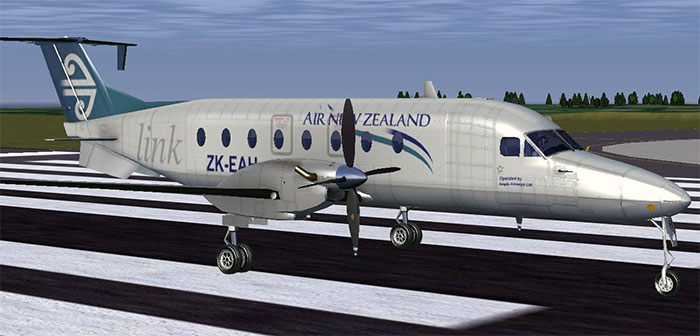 What is FlightGear?
FlightGear is a long running project that has been changed, improved and altered over the years. It first was founded in 1997, and has been in worldwide development ever since. This whole flight simulation tool has been created by volunteers, who had one single ambition; to make a free, world-class flight simulator. With the addition of FlightGear, then, you can truly start to enjoy a new way to engage with flight simulation.
Aside from being incredibly realistic and fun to use, FlightGear offers great editing tools. You can easily modify, distribute and edit parts of FlightGear if you so choose. At the moment, FlightGear is being used across the globe be various desktop flight simulators. This simulator is a popular tool for entertainment, but also for interactive museum exhibits. FlightGear has even made its way into educational establishments, being used for quick and accurate research.
What's included in FlightGear?
In this flight simulator, you get access to a wide range of excellent features that you can enjoy making use of. For example, this holds;
An exceptional range of aircraft to pick from. With 400 aircraft to pick from you'll find it easier than ever to take to the skies and enjoy a new way of flight that other simulators cannot match.

Likewise, you'll have a new worldwide scenery database that offers a great way to enjoy to see the world. Visit parts of the planet you have always wanted to visit but never have the time or money to do so.

Brilliant sky modeling has been used so that you can feel like you are genuinely in the real sky. This makes it easier for flights to feel more realistic.

A new flexible and open aircraft modeling system. You can use this to modify, edit, change, improve and create aircraft that tick every box that you need. Goes the extra mile to make sure your flights feel fun and engaging.

A competitive online multiplayer environment. Race your friends and colleagues to see who has the most talent! Take each other in pre-set challenges that you arrange together or just enjoy the comfort of flying together. The choices are yours to make with this online environment.

Varied networking options so that you can fly via LAN or across a chosen connection. Whatever the way you want to take to the skies with this mod, this will make it easier than ever to manage.

Multiple display support so that you can have your vision put across more than one monitor. Makes it easy to keep an eye on what is going on when flying, and also improves overall flight control and command.

Makes use of a brilliantly powerful scripting language and open architecture. This means that you can make your own adjustments and changes. It also ensures you are using a system that feels incredibly powerful, capable of being altered to fit.

Fully open-source. If you would like to make changes or improvements or contribute in some way, you can do so with ease. FlightGear is always happy to see new help and additions being publicly introduced.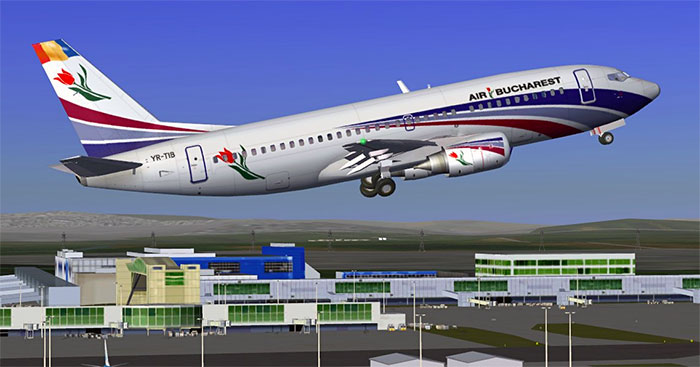 Major Changes
In this mod, you'll notice some basic improvements to overall functionality, including;
Video configurations can now be saved, meaning you don't have to keep editing and changing every time.
The introduction of a TerraSync server has been made, and switched to a HTTP system. This makes it more stable and quicker than the old SVN system.
All scenery models are now on the TerraSync, improving overall system compatibility.
ATIS/METAR Changes
A wide range of improvements have taken place in the reporting of weather. Now sky covering, atmospheric pressure and wind management can be much easier to decipher.
New ATIS formats are being used for the US, Canada and Pacific regions as well as the United Kingdom.
New bug fixes and data updates are being used to reduce NIL weather issues.
Light Scattering
Another major change has been that of the new filters which were included, giving night vision and infrared.
ALS procedural lights are now part of the flight process.
Want more life in the air? Then add birds using the ALS system.
Environmental Recording
Old bugs are removed, which will help to make sure precipitation appears.
Online Play
Major improvements to the way that online play is managed has been included, with multiplayer protocol improved and enhanced.
Reliability
Easier to use than ever thanks to the introduction of the new Route Manager. This allows space-separated waypoint entry.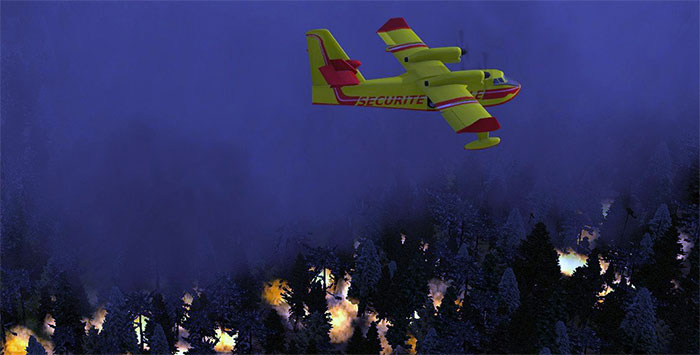 International Approaches
Now, this has greater usage for Italian in menus, loading screens and help for command lines.
New Scenery
A major improvement has been the change to regional textures. This helps to improve the overall look of the world around you.
New buildings are being included for both Heathrow and Barcelona-El Prat Airports.
New Aircraft
New and improved aircraft added, including;
Parachutist
Piper J3 Cub
Boeing 757
Extra EA-500
Saab JA-37 Viggen
Cessna 182S Skylane
Space Shuttle
Beagle Pup
Icaro Laminar 13 MRX
Nasal Scripting
Changes to the math.clamp() file has been changed to minimize problems.
Documentation
A new Chinese version of the original manual has been added for all Chinese speakers.
FGPromo
Make use of the FlightGear promo video – show it to your friends!
Visit the official FlightGear homepage or download directly from our file library here.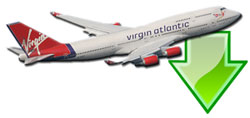 Don't forget... We have a huge selection (over 24,000 files) of free mods and add-ons for MSFS, FSX, P3D & X-Plane in the file library. Files include aircraft, scenery, and utilities All are free-to-download and use - you don't even need to register. Browse on down to the file library here.