When using a flight simulation product, you always want to get the most realistic possible response. After all, the majority of users will be using as either light training for their piloting career, or as a chance to get as close to the real thing as possible. Therefore, it's vital to make sure that you have the right kind of realism around you at all times – of course, as any flight simulation fan will know, the realism that you experience goes far beyond just the aircraft that you are flying. The type of aircraft is always important, but the world itself has to feel realistic.
This is where the various community mods that add in AI traffic are so important. Whilst there is some traffic in FSX, any "real world" aircraft that you can use or fly aren't actually included in the flight simulator.
This is something the, presumably due to licensing, means that the atmosphere of the game can be hurt quite significantly as you won't be able to see your favorite aircraft flying around in the skies with you.
Thankfully, an abundance of mods exists that you can get the most out of if you decide to give them a shot.
This article is quite lengthy so you can jump to individual sections using the links below;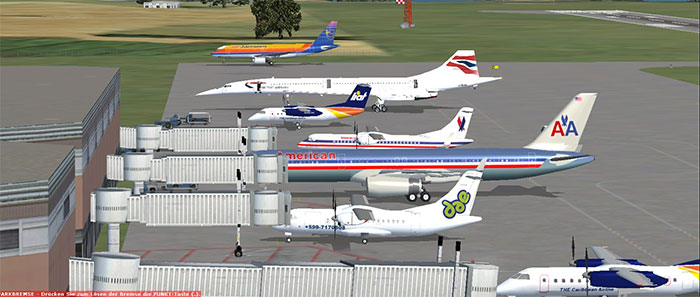 AI In FSX
The AI in FSX is very impressive normally, but some people aren't too keen on the original AI in FSX. If you are sick of this AI and want to replace it with something better, then this is well worth reading about – the mods available to you will give you a lot more benefits than you might imagine.
However, some people would like to be able to remove the default traffic as well, in preparation for adding in their custom traffic instead. if you want to do this then the process is actually very simple – you only need to follow a rather easy set of instructions which are listed below.
This will make it easier than ever to make the FSX experience that you get as close to the real thing as possible, making sure that you can feel nice and comfortable as you use your own copy of FSX.
To get rid of the default traffic in FSX, all you need to do;
Head to the folder that you originally installed FSX to – if you are using the Steam edition, then it will come under the steamapps/common folder in the directory that you installed Steam to

Next, you need to find a file that is found within the Scenery/World Scenery folder

The file is known as AItraffic.BGL, and all you need to do is rename this file to something else

This will totally remove the traffic from your FSX system – if you suffer from performance, this is useful

Why Do I Need AI Traffic?
The reasons for actually using AI traffic vary quite dramatically depending on your own needs or experiences – here are just some of the reasons why you might want to add in AI traffic to your FSX installation, though;
It provides you with a greater challenge – if you are trying to become the best pilot that you can be then it's vital to have some kind of obstacle to deal with. Instead of just flying around in a totally blank sky, you want to be able to make sure that you are going to be able to learn from what you're doing

Because you can crash into AI traffic as well, it adds a nice little extra challenge to the flight – can you make sure that you are dealing with every aspect of the flight in the way that you are supposed to? This will sharpen your concentration and your confidence

Additionally, most AI mods allow you to interact with the other aircraft in the skies just as you would be in the real world. This adds a nice touch of realism to the entire experience and for those who want everything as realistic as possible, this can be absolutely vital

Now, you'll be able to get the full experience in terms of the overall performance of the simulator; you'll get to push it to the very limits in exchange for realism, making your overall flight far more enjoyable than it was to begin with, making your experience much more authentic
The Benefits of AI Traffic
There are many benefits to having AI traffic installed, though; many of them might seem rather simplistic to begin with, but you'll see a massive difference once you get to see all of these benefits forming into the one thing, such as;
The fact that you will now be surrounded by proper aircraft; most mods will bring the real-life aircraft that are sadly disabled to life making sure that when you are flying you will feel like you are involved in the real thing! This is a massive feature for those who want even more authenticity from their flight simulator

More importantly, though, you'll find that the benefits of AI traffic will come in terms of how you actually perceive the simulation. No longer will it feel like a free ride where you can pretty much take up any part of the skies that you wish – now, you need to be on point at all times

A vital benefit of having AI traffic installed, though, is the actual improvement in their performance. They'll be far more reactive than they used to be for a start, making sure that you get something that approaches the real-life behavior of most aircraft out there

These small tweaks and changes that come from using a mod that provides you with AI traffic in a new way will make your overall flight capabilities improve. It's like learning how to drive a car; you need to get used to the fact that other aircraft are there!
Potential Problems with AI Traffic
One of the most important things to get your head around, though, is the fact that installing a new AI traffic mod can bring a few problems as well. You need to make sure that you deal with these issues before taking your ideas any further – here are some of the main things to consider about your new AI traffic mod;
Can your machine handle the uptake in resources? Check with the minimum requirements with any AI traffic mod that you install. Since they will be adding more detail and control to the overall simulator you might find that performance can dip quite dramatically!

Making sure that you have the compatibility with the mod is vital, too. Check out any instructions for installation before you take it any further because you need to make sure that you have the right version of FSX installed otherwise you can have a multitude of compatibility options pop up on you, which can be incredibly frustrating!

Lastly, make sure that you aren't installing anything that might clash with other mods that you have. Any AI traffic mods running in tandem can cause considerable problems either in performance or in the actual way the aircraft start to act
Taking the time to get this right can be very important for making sure that you can enjoy the overall experience as much as you possibly can – it will take some time to get your head around, but it's worth doing so you can get optimal results.

The Options Available
Like the vast majority of the essentials out there for those involved in the wonderful world of flight simulation, the mods that can give you improved AI traffic are varied – and for those on a budget, many of them are also free. With so many options out there though, you could spend more time looking for a mod than you will flying with it!
To help you make a decision and to get you back on the runway with your AI controlled friends as soon as possible, we would highly recommend that you check out one of the two following options;
World of AI (Freeware)
Just Flight's Traffic 360 (Payware)
World of AI is the free equivalent, and we will give you more details on both below. This will help you see what kind of features both can give you in terms of the accessibility and the overall quality of the AI. Knowing the difference will make it much easier to actually put in place; you just need to know what suits you the best. If you are running on a budget and need a bit help in making FSX more believable then you might decide to go with World of AI for example.
It all comes down to personal choice and what you will feel is the more comfortable of the two options. Whatever you decide to go with, you'll find that working with the options available from these two choices will make your life much easier in general, giving you extra choice.
World of AI (Freeware)
World of AI is the main choice for many people because it's completely free to use and gives you all the help that you need to start getting involved in flying aircraft in the right way. Its overall style and ease of use make it a simple choice for many people who need something a bit more laid back and something that pretty much takes care of itself once you install it. The actual packages are created by World of AI, but they use models and aircraft from all across the community to make the most impressive designs possible.

If you are looking to see something genuinely impressive that is also very easy to work with then we would recommend trying out World of AI. At the very least, this will give you a glimpse of what the AI traffic can be like with the right tools and mods installed.
It just takes a bit of patience and understanding to get the job done; you only need to do some basic calibrations and changes to see a significant improvement in the overall composition and style of your flight simulator. Everything that you download from the World of AI website gives you incredible levels of realism and quality, making it easier than ever before to get yourself into the frame of mind needed to fly an aircraft.
So, what can you expect if you decide to go with the freeware option in the form of World of AI?
The Pro's
Without a doubt, the World of AI package is one of the easiest to install into the flight simulation world – it's about as plug and play as you are going to get in this industry! This makes it really easy to fire up and start using as soon as the packages are downloaded

Whilst you can create your own AI systems, this will make it much more time effective as these are some of the best AI packages that you can download – the overall attention to detail is very impressive, giving you complete control over the entire flight and how it will work

It uses many models from elsewhere so this creates a nice consistent layer of quality throughout – every aircraft that you are likely to see flying in the skies next to you will have been made by a third-party, giving you a nice average throughout in terms of the realism of each aircraft

One of the most important features, though, is the fact that so many packages exist with World of AI; you can get aircraft from many different kinds of aircraft lines, making it very easy to get aircraft flying alongside you that represent the same airliner as you do

The various little changes and additions throughout the AI will still be impressing you weeks down the line; the overall coherence and realism in the patterns and thinking of each aircraft you see is an incredible improvement over the original FSX AI traffic that was provided to start you off
The Con's
However, not everything is as good as it might seem with World of AI – it's one of the best free packages, for sure, but you still have some things to look out for when you first start sing the package including the overall dip in performance that lower end machines can have. This can be a big problem as you will find yourself going around in circles trying to mess with the settings to get yourself back to a strong and steady level of performance; no matter what you do, if your machine cannot handle this, it simply won't work

Since this is a free model you cannot expect to get everything handed to you – many of the little additions that you need to make when using FSX freeware mods include some messing around to get the overall level of quality that you desire. Usually, this can be quite time consuming and lead to a lot of trial and error on your part. To get the desired feel that you need from World of AI you can find yourself spending a lot of time on flight simulation forums looking for helping with the fine-tuning that some people need with World of AI

If you have the money to spend on the payware options out there then you will get a much easier, and equally as complete, a performance from FSX as you would without having to get involved with any changes once the setup is installed. Whilst using World of AI usually isn't a hassle in terms of getting it to work and load in the first place, it's the minor changes you need to make to balance our performance and accuracy that can be the most time consuming aspect of getting this mod to work as you originally intended
Using World of AI
As mentioned above, the actual installation of World of AI is relatively simple. You just need to follow this link to the World of AI website, and make sure that you get the help that you need from the help files and the forum on the official website. It receives a lot of new releases in terms of the actual aircraft, too, so it's vital to keep this page bookmarked for regular checking back – at the time of writing, the most recent updates and additions were only a few months ago.
The overall installation process, though, is very easy. All you need to do is download the 'Installer' file from the page of the same name on the World of AI website. It's very effective and makes it nice and easy to load in those new downloads that you picked up for using with World of AI.
The installer is pretty much self-explanatory and will just run right through everything that you need to make sure you have the most robust and comfortable installation that you can. If you need to install new additions in terms of the AI packages, each individual file comes with specific instructions to follow.
You can download World of AI here.
Just Flight's Traffic 360 (Payware)
For those who are looking to flash a bit of extra money in the way of their flight simulator to get the best experience possible, you should really consider picking up Traffic 360. It's the most complete style in terms of AI traffic out there that makes it incredibly easy to download and start seeing the benefit from almost right away. These massive changes that this makes to the freeware addition, and especially the original minimal AI traffic in FSX, will give you a completely new experience.

As we mentioned before, this is for those who feel like FSX is simply not realistic enough and want to see how the performance can get any better. It's something that you really need to consider as you start working with your flight simulator; do you mind paying a bit extra if it's going to give you a much more enjoyable experience? Aircraft take on far more dynamic flight types, and you will be provided with a huge selection of aircraft that you can come into contact with, as well.
The huge selection of changes and additions that are added in with Traffic 3D make it much more authentic and will ensure that you can get to grips with the overall flight side of things easier than ever before. This will also help you become a far more educated pilot; with so many different aircraft to try and deal with, you can feel like you've taken a massive step forward in overall flight authenticity.
The Pro's
Take yourself into the skies with a whopping 2,400 different kinds of aircraft, giving you more than enough action to try and get your head around as you fly around the skies. With all of those aircraft flying around, it becomes really easy to start learning how busy flying is!

Likewise, you'll get more than 500,000 unique flight plans being generated so that aircraft are always flying somewhere with a genuine purpose. Now, you won't just have aircraft trundling along and never really doing anywhere or actually making a journey – this brings the whole world around you into genuine life

Custom airport ground vehicles are added in, as well, making sure that all of the features you need present to really glamorize the entire experience are included

An incredible list of aircraft that also covers helicopters and other aircraft making sure that you get a nice variance in the skies instead of a select few like you can expect with some of the options that are open to you out there

Control tower has been added in to give you all the hl that you need to place a customized airport anywhere on the planet. This lets you create an aircraft tower that will give you extra functionality and even greater power than before thank to the addition of the traffic radar. This gives you even more help than you could possibly need to make sure you get the right vertical speed and altitude in line with the other aircraft flying around you

An AI time period feature known as ChronoTraffic that basically lets you control a specific period in which the aircraft will fly under; this lets you choose the aircraft that are going to be flying alongside you. Is it the modern world or some old classics that you want to be your flight companions for the day?

Spotty is another brilliant feature which is used to help you see other aircraft via the unique Control Tower mentioned above, letting you watch aircraft as they land and even depart – you can even tune into the communications that they are having with air traffic control for that extra bit of quality, realism and control over the entire flight simulation environment

The liveries that are included also make sure that 123 of the aircraft can look totally different depending on where they are flying from etc. this adds that extra tone of realism and quality to the entire performance, giving you the kind of experience that you need to learn how to be a "real" pilot

A huge reworking job has gone down on all of the aircraft used in the simulator. This makes all of them look far better than ever before and also ensures that they keep the kind of quality that you might have come to expect if you have history with using Just flight products – they are some of the most well-respected on the marketplace, and with very good reason!
The Con's
The download size alone is close to 1GB so if you don't have the most rapid of internet speeds you could find yourself waiting around for a considerable time. Whilst 1GB is a fraction of what it used to seem when making a download, it's still a significant download size

On a similar note it can be quite daunting to your PC; if you tried out World of AI first and noticed a tug in the performance, you need to consider if this is worth actually installing as Traffic 360 comes with a huge amount of extra updates and improvements that will slow your machine down to a crawl if it was unable to use World of AI

You need to make, sure, then, that you have a machine that is compatible with everything being used. This requires the most recent version of FSX so if you don't have that you'll need to get it downloaded ASAP otherwise you won't be able to use Traffic 360

The overall level of concentration needed jumps massively with this mod being included – with the most realistic flight schedules and the most responsive AI possible, you'll have far more going on than ever before. If you are still new to the world of flight simulation you might want to consider using World of AI first to get used to the overall level of change. It really is quite dramatic, so you need to look around and get the right kind of balance for you
Traffic X Trailer Video
Below is the trailer video for Just Flight's Traffic X product. This is the version before Traffic 360 but there is no trailer for 360 as of yet.
Using Traffic 360
Installation for Traffic 360, though, is just as easy as it is to use the other option available to you, World of AI. It installs the file once it's finished downloading the hefty file size; you just need to run the installer and answer the questions that you will be asked by the installer.
This will then more or less deal with everything and leave you with an easy to use AI traffic mod that is very simple to adjust and use to your own needs whenever you are ready to take things to the next stage with flight simulation.
Using traffic 360 in-game depends on how you want to do it; there are many in-game customization features that you can use to balance out the overall performance. If you find frame rates dipping and the overall quality of the performance coming down you need to make an active change.
The first thing that you need to do, then is to run the installer and get it working. Once it's installed you only need to open up FSX and you can deal with anything from there – Traffic 360 also requires you to have Traffic X installed.
Whatever you need, though, you'll find that using Traffic 360 can be the ultimate traffic upgrade that you would possibly need to make sure that you get what's required.
You can Purchase Traffic 360 here.
Ships & Boats
We have just released a fully-featured AI ships and boats add-on for FSX and P3D (including v4) in our file library developed by the wonderful Henrik Nielsen (and others).
The package is released as freeware and can be used without any registration or complications.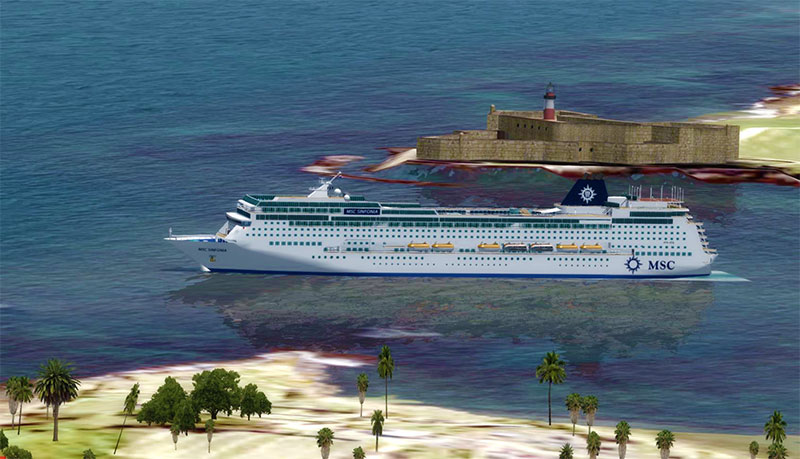 The package includes 800+ ships and boats for both FSX, FSX: Steam Edition and Prepar3D (all versions including v4). Included are small boats, cruise ships, frigates, military ships and boats, and more.
Included are also real-to-life routes that these ships will take in the real world. The original package was released in two parts (v1 and v2) but we have compiled them into one easy to use download containing both parts.
The file size is around 650 MB and contains everything needed to bring your AI watercraft to life.
View/download over in the file library here.
What To Go For...
It all really does just come down to a personal choice – do you feel like you have enough precision in terms of the overall flight simulation experience with just the freeware edition? Or do you feel like, even with that, it's still a little bit below what you would have been hoping for?

Whatever you decide to go with, we recommend trying out World of AI first since it's free. This will let you see the jump in quality and then you can decide if you need the extra authenticity and volume that the brilliant Traffic 360 brings to the table.
Whatever you decide to do, though, you'll find that changing to something new can be a massive improvement over the original format that you would have become accustomed to. Whilst the old FSX AI is decent, the lack of real-world aircraft means that the skies can feel a tad hollow; you feel like you are the lone wolf in a sea of normal aircraft.
If you need realism to make sure things are as enjoyable as they could be then you just need to think about making serious changes.
Either of these options can be the right one for you – you just need to decide if you want to make an extra investment or if what the still impressive World of AI can give you is going to be enough to keep you learning, improving and overall satisfied with the performance of your flight simulator.
I'd love to hear your comments regarding your experiences with AI traffic and any addons you use to enable it. Please post your comments below, they are very valuable.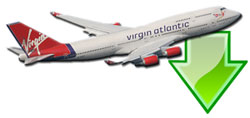 Don't forget... We have a huge selection (over 24,000 files) of free mods and add-ons for MSFS, FSX, P3D & X-Plane in the file library. Files include aircraft, scenery, and utilities All are free-to-download and use - you don't even need to register. Browse on down to the file library here.