Aerosoft are well-known for the excellent quality of their products and the level of consistency that they produce on a regular basis. Having produced multiple add-ons that have helped to freshen up and change the entire experience for most, they have become a premium name within the industry as they continue to release exciting and engaging new products that can really capture the attention of the public. If you are looking for a good way to enjoy your simulator, then Aerosoft are always a good bet.
Their latest release, though, is spectacular. Having completely freshened up Aspen in a way that has never been done before in simulated environments, this fresh take on the region of Aspen is one that you can easily enjoy being a part of. It engages with the real-life scenery and design of Aspen itself and manages to fit it all into your simulator in a clutter-free manner and in a way that does not limit or reduce the level of performance that you get in any way, shape or form.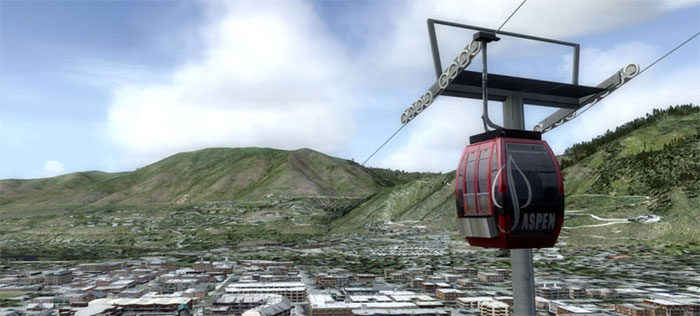 Want to know what Aerosoft have introduced and what has been changed about this wonderful mod? Then read on below;
Taking on the Challenge
The mod mainly concentrates on the Aspen Pitkin County Airport, a major part of the local infrastructure of the region. This is an airport, though, that many people take quite lightly – only to find themselves in trouble when they finally do arrive here! This is an airport surrounded with unforgiving terrain and steep designs on every side. This makes it very prone to rather sever weather, intense winds and huge snowfall being the main choice for the region, as well as being located at 7,280ft making it another prime target for some rather challenging weather all-round.
With this mod, then, you can take on the challenge of making this airport yours. Even when the weather is in a good mood in the region and you have high visibility in the skies, you can find that he excellent Density Altitude along with the normal altitude make such a telling difference. Arrivals and departures from here need to be careful as its quite an unforgiving location – strong winds and major snow falls are one thing, but getting out during the summer is every bit as much of a challenge as it is when you want to fly here in the winter!
Aerosoft have done a majorly good job of capturing this important screed of detail, as you can now see that the airport has been changed to fit its real-life style. The runway is usable in just one direction, using RWY15 for landing and RWY 33 for landing which means that you can be dealing with a really awkward, challenging flight that is a small nightmare to land. Add in the unfavorable winds and you could very well be the next person to become a statistic.
Aspen is a place known for aviation accidents due to the unforgiving nature of the region, meaning that even the best pilots can run into a rather massive range of problems along the way. Does this sound like your kind of location? Then download it here immediately and try out Aspen in a way that it has never been captured ever before!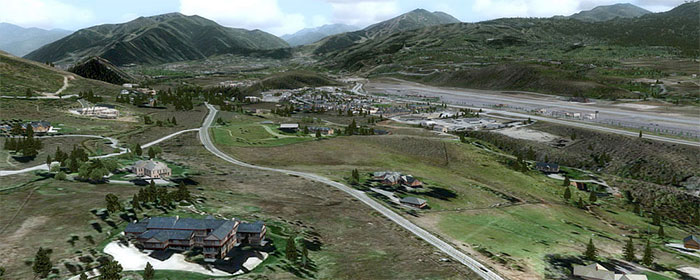 Who Uses Aspen?
Aspen has long been the realm of private jets such as Gulfstreams, Learjets and the like making up the most common aircraft that you will see at this location. This marks a deeply interested and engaging look because Aspen has its own fair share of high-end residents who live here. This means that seeing the old private jets leaving the airport is no rare sight thanks to the rather affluent nature of the community. With just 6,000 people living here and a natural landscape built around ski slopes and a relaxed, homely nature it's very easy to see how people could find this awkward or challenging in some capacity.
This is a deeply popular place to spend time in the simulator, as the development team behind this has have managed to really capture the feel of the "real" Aspen and make it come to live in a way that has been extremely difficult in the past.
Aerosoft Official Trailer Video
Up to Date Designs
One of the most interesting additions has been the level of detail put into making sure this epitomizes the modern looking Aspen rather than anything else. This has up-to-date renders of the airport with the new, extended runway included as well as the new taxiways, the new fire station and the freshly designed terminals and hangers. These are small add-ons but the kind of things that make airports just so much fun to be around. They have done a great job of bringing the airport up to date.
The designs, though, are more than just there to fill in the blanks – they are here to look excellent. The team behind the update are using fully baked, high-resolution textures that have ambient occlusion shadows and lighting used for all the models in the airport and the town. It's these little features that make the whole of Aspen really look like the real thing and come to life in a way that is just so hard to capture in simulations generally.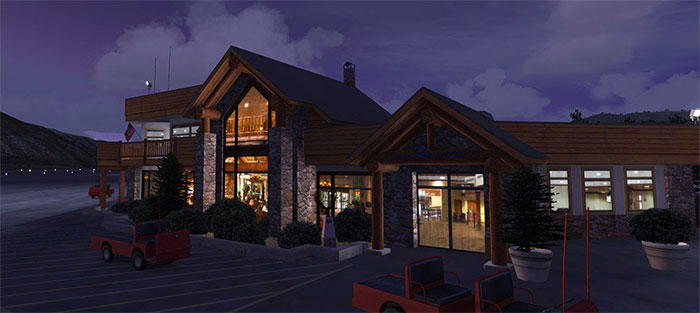 Indeed, this makes use of over 100 square km of high resolution scenery with 30cm, LOD17 designs being used to ensure it all comes together. This also has fully seasonal and night-time versions of the textures created so that it looks just as good as it night time as it does during the day.
The 5m LOD13 mesh covering around 2,400 square km of the Rocky Mountains near Aspen makes a huge difference as well. It's this attention to control and change that has brought the whole region together, making something that is very easy to enjoy being a part of in the long-term.
A massive range of changes and additions across the table has made sure that this feels interesting and engaging, but it also offers a much more realistic addition in terms of the tarmac and runway markings. Even these have been closely followed and updated to make sure they match the real thing.
All of the approaches are the same, too! VFR and IFR approaches are refreshingly accurate, making it nice and easy to get into the location and enjoy your time here when you land.
The detailed rendering does not stop here, though. The Aspen Valley Hospital and the emergency helipad have been refreshed, updated and improved upon numerous times to make sure they carry that real mark of authority and control. It's these little changes that make such a major difference to how the location looks and how it presents itself.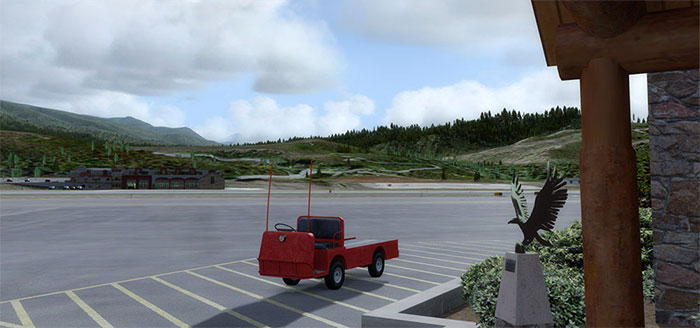 Major Changes
Dozens of new local landmarks make up a big part of the location from Aspen High School to the chapel and the Hotel Jerome. It's these little homages to the real location that make such a telling difference to your enjoyment of the location itself.

Extremely dense, customized autogen houses and mansions pop up all around you as you get around the location, too. This adds yet another layer of personalization that can be hard to find in most simulators.

Static liveries for the CRJ-700s are designed so that they carry the markings of the aircraft that they represent in the first place.

Animated windsocks make a nice change, as well, giving the airport and the surrounding area yet another dose of realism.

And much more!
If you are interested in purchasing this package you can do so by simply visiting here.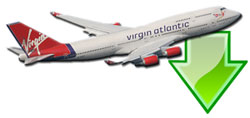 Don't forget... We have a huge selection (over 24,000 files) of free mods and add-ons for FSX, P3D & X-Plane in the file library. Files include aircraft, scenery, and utilities All are free-to-download and use - you don't even need to register. Browse on down to the file library here.