In the electronics industry, changes occur all the time in business ownership. It's a common issue and one that can make it hard to know who owns who anymore. One of the biggest examples of this kind of deal recently, though, came from Logitech. As one of the biggest manufacturers of computer hardware, they've purchased Saitek.
The combination of the brilliant controllers and aviation-based tools from Saitek with Logitech, then, could be a winner. This announcement was made last week, with full confirmation provided of the sale. For fans of aviation, this should be music to your ears. If you have tried to purchase any Saitek goods recently, you'll have noticed the challenge it provides.
Now, with the purchase from giants Logitech, that may be over. It's hoped that in the near future Logitech will help to introduce new returns for popular and much-loved hardware.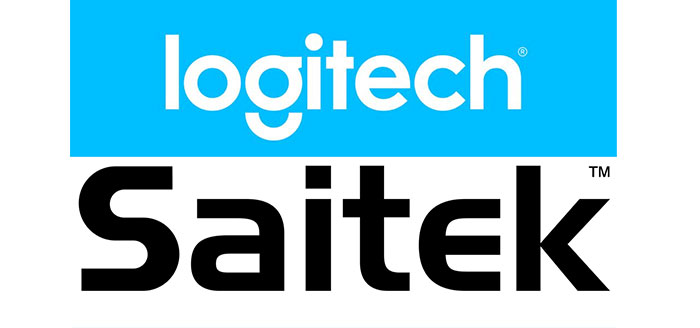 Why Did This Occur?
The Logitech brand has been recognized for quality and consistency for many years. What they could be critiqued for, though, was lack of selection. By bringing in the Saitek range, they have just added some of the finest tools on the market to their own listings. Fans of the likes of FSX, P3D and X-Plane can make the most of their new selection of hardware as soon a Logitech provides details of what's to come.
However, this will make it easier than ever for flight fans to push the boundaries and really enjoy greater performance. The hope, then, is that with Logitech' excellent quality control and Saitek' mind for invention, we could have a winning mix on our hands.
The main reason that Logitech could give, though, was simply due to the quality of Saitek goods. They spoke up well for the overriding level of quality that Saitek produces. After all, these are the go-to products for anyone in simulation environments or playing the likes of Elite Dangerous. Logitech claim to have followed the Saitek brand for some time, always looking to learn from what they provide and offer.
This makes the Saitek brand an obvious selection to be purchased. If Logitech want to have even better quality of goods, and greater variety, bringing in Saitek makes a lot of sense. It could be the catalyst that is needed to help Logitech get back to the top of the tree. With so many Saitek products available, this could be a major investment for Logitech that pays off massively.
Simulation is Changing
Another major reason given by the company as to why this move was made though, was fairly telling. Logitech admitted that they could see the changes coming in the world of simulation. With new changes coming every year and the quality of simulation improving all the time, hardware has to keep up with the changes too.
Whether it's for flying around in space or using FSX, quality of control is so massively important. This is why so many people are hoping that they can get access to new goods via the Logitech purchase. They hope that it will introduce a wide range of extra solutions for years to come. It should allow for simple and easy discovery of new titles to enjoy thanks to more versatile hardware.
They hope that with the implementation of VR becoming more common too, that this combination will work perfectly. VR is all about replicating reality and what better way to do so than with highly professional controls?
Whilst we have no knowledge on product lists or anything yet, we're very excited. Logitech are known for quality just like Saitek, so this should be a match made in heaven.
Expanding Further
The other main reason that Logitech provided, though, was their aim to get more into the simulation market. They have always held a love for the industry and, as such, want to take a further interest and passion for the industry.
Having already been behind some very successful tools, Logitech know the market. They made some of the most beloved driving wheels for PC gaming, and this extra line should provide an even better driving experience.
With the right vision and approach, it's hoped that Logitech can make huge inroads here.
The loss of Saitek, though, will be a big hit for nostalgic minds. They have been a major part of the industry for some time and it will be weird seeing them amalgamated into the Logitech brand. However, mass product unavailability mixed in with quality control concerns makes this a good move.
Now, we don't need to worry about quality being dampened by lack of finance. We can instead look forward to gradual improvements across the board. The invention of Saitek with the precision and care of Logitech, though, is an excellent addition.
As VR really takes off, this could become rather significant in the grand scheme of things moving forward.
About Saitek
Saitek was a company which was formed in 1979, and since then has become a global brand. Created by Swiss mastermind Erik Winkler, Saitek rose to the top of controllers and input devices such as keyboards, mice, joysticks and race wheels. They've been a massive part of the industry, from their very first PC releases in the 90s to high fidelity audio in the 00s.
However, Saitek was bought out by Mad Catz for $30m in the mid-2000s. Since then, it's been changed and adjusted numerous times before this sale.
About Logitech
Before completing the $13m conquest of Saitek, this company was a major player. Logitech first appeared in 1981, set up by Daniel Borel and Pierluigi Zappacosta with help from Giacomo Marini. Since then it's established itself as a major player in the industry, with assets worth over $1.5bn in 2013.
Their stable business performance and commitment to improvement has been a benchmark of Logitech since inception. They have since become a mastermind of the industry and today stands as one of the firmest brands in gaming and computing logistics, covering everything from race wheels to tablet covers.
We'll be sure to bring more details about this purchase in the near future, so stay tuned for details.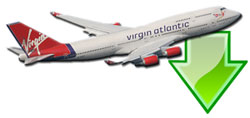 Don't forget... We have a huge selection (over 24,000 files) of free mods and add-ons for FSX, P3D & X-Plane in the file library. Files include aircraft, scenery, and utilities All are free-to-download and use - you don't even need to register. Browse on down to the file library here.