As a major name within flight simulation and aviation, Aerosoft have produced some of the most professional mods to date. This release, the Hughes H1-B, was produced to provide a wide depth of extras to the original model. As well as cleaning up performance to ensure it flies without error, the main changes were actually to the performance in terms of realism.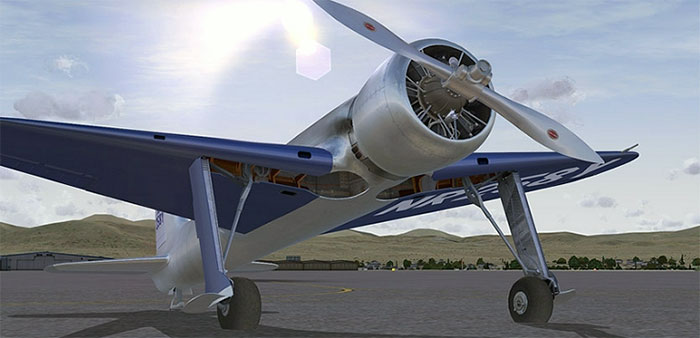 Now, you are far more likely to receive failures that are in tune with the real aircraft. You'll also be sure to get plenty of issues that strike up as you fly, making it feel far more like the way that the real thing should. Whilst there are major issues that are addressed with these updates, the level of performance and realism has been maintained from the original in many aspects.
This update mainly improved upon the changes that were causing issues, with the old aircraft model being changed and improved to fit in accordance with reality.
One of the major improvements made within this mod was the fact that the FS product has been historically accurate since release. Many hours of work and prep has gone into making sure that this mod carries the attributes of the real thing down to the very decimal. With all of this detail and attention, though, it still manages to run at an admirable pace with frame rate issues removed entirely.
Even with a fully animated aircraft and a virtual cockpit loaded with new features both visible and behind the scenes, this runs perfectly smooth. The entire package gives you a hugely detailed engine style and presentation that fits with the real thing in the most studious manner possible.
The project has been deeply improved over time with numerous new changes and improvements, including this model change, included. The detailed and edited design manual has been improved multiple times, too, so that you know you have all the information that you need when you take off.
To get to grips with the aircraft and its strict demands as an aircraft, you'll need this mod. It corrects performance anomalies whilst making sure that it adds in the best features in tandem with reality. It's this extra work and commitment to delivering a finished product that has made Aerosoft such a revered part of the aviation community. Now, you can do just that yourself with a varied and exciting take on this popular aircraft.
Re-live the 1930s in true style with this in-depth recreation, now updated to run at its very best performance levels possible.
Also the extended failure model has been worked at so it creates more realistic failures. To understand them better a special status display is made so when you got a problem you can now see what the problem is. Get the update from the FAQ's / Support section. The full version is now also updated to 1.01. Visit Aerosoft here