In the evolving world of flight simulation, Lockheed Martin has once again stepped up its game with the release of Prepar3D v6. This next-generation simulator incorporates a host of groundbreaking features, enhancing every aspect of the virtual flight experience. From realistic lighting and atmospheric models to improved airports and an optimized update process, Prepar3D v6 has redefined the standards of visual simulation platforms. In this article, we delve deep into the details of the new release, its compatibility with add-ons, its comparison with Microsoft Flight Simulator 2020, and much more.
From groundbreaking updates to atmospheric modeling and weather conditions to a complete overhaul of the lighting system, Prepar3D v6 takes realism and fidelity to unprecedented heights. Designed to cater to a wide range of simulation needs, version 6 is versatile enough to create training scenarios across aviation, maritime, and ground domains, thereby making it an invaluable tool for professionals, academics, and simulation enthusiasts alike.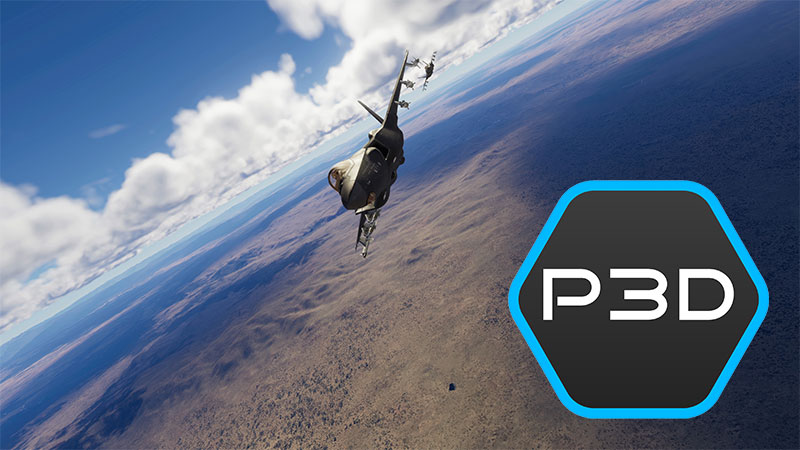 In addition to its cutting-edge features, this latest release offers a streamlined update process, an enhanced flight planner, and significant improvements in default content including global airport data, building placements, and textures. The simulator maintains its compatibility with a wide array of add-ons, potentially requiring minor tweaks for optimum performance.
As this article is quite lengthy, please use the jump links below to jump to specific sections;
Through the course of this article, we delve deeper into what Prepar3D v6 brings to the table, highlighting its new features, detailing its add-ons compatibility, and discussing its pricing and licensing options.
Announcement Trailer Video
Before you dive into the content below, take a minute to watch the official trailer video released by Lockheed Martin.
Groundbreaking New Features
Lockheed Martin has truly raised the bar with Prepar3D v6, offering an impressive array of innovative features. The atmospheric system has undergone a complete overhaul, providing highly detailed volumetric clouds, atmospheric scattering, and diverse weather conditions. This commitment to creating immersive environments extends to improved lighting, which makes surroundings more lifelike than ever before.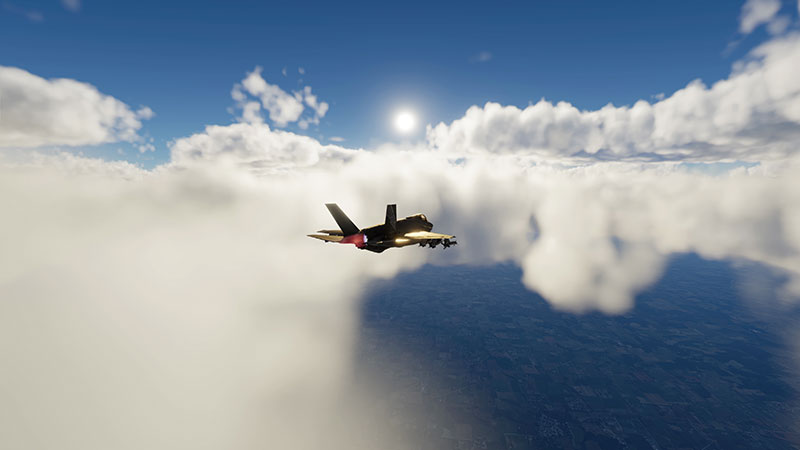 Reflecting Lockheed Martin's emphasis on realism, this latest version introduces a groundbreaking reactive environment feature. With this, weather conditions directly impact the environment with features like precipitation accumulation, including rain and snow on various surfaces and objects. These surfaces and objects also support reflective properties, further enhancing the immersive quality of the simulator.
The simulator now also boasts new rendering features, including screen space ambient occlusion (SSAO) and temporal anti-aliasing (TAA). These upgrades enhance the graphic detail of objects and shadows, leading to a more visually striking experience.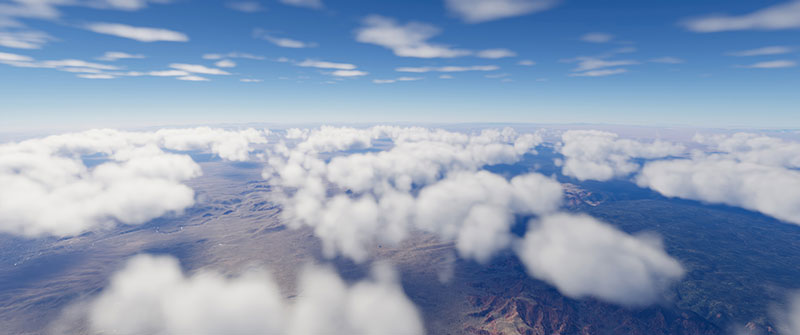 Prepar3D v6 has also prioritized enhancing the quality of airports in response to user feedback. Now, airports feature higher detail models, surfaces, and objects. The update process has been streamlined, ensuring quick, hassle-free updates without the need to manually uninstall components.
Finally, the global data across airports, cities, bridges, and more has been updated, reflecting the latest real-world changes and adding to the simulator's authenticity.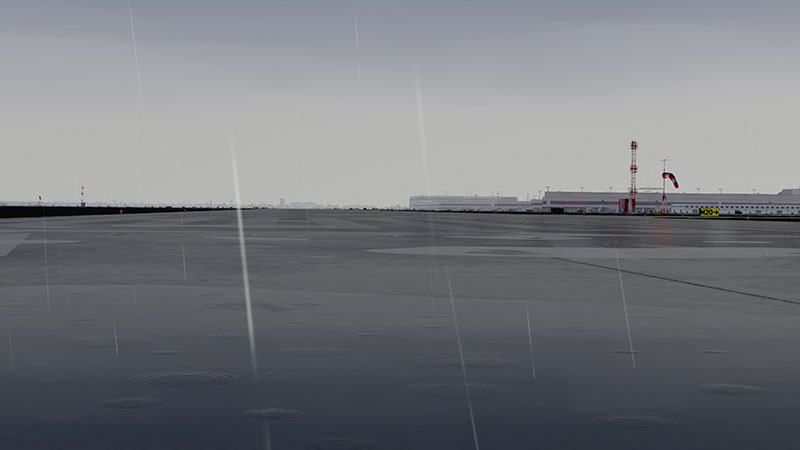 Key Features Drilldown
v6 boasts an impressive array of enhancements, additions, and updates, making it the most sophisticated version of the simulator to date. Here are some of the key features:
Atmospherics and Clouds: The simulator features updated volumetric clouds and a new atmospherics system that brings improved visuals and performance. It also supports multiple weather stations.
Physically Based and HDR Lighting: The updated lighting system supports a greater dynamic range, bounce lighting, and enhanced visual quality.
Overhauled Update Process: Users will benefit from automatic update notifications, patch support, and an installation process that no longer requires uninstalling components before updating.
New Graphics Features: Enhancements include improved edge blending with Temporal Antialiasing (TAA), improved shadow detail with Screen Space Ambient Occlusion (SSAO), and support for planar reflections on wet surfaces.
Physical Properties in Cameras: Cameras in Prepar3D v6 now support physical properties including aperture, shutter speed, and ISO settings, adding to the realism of the experience.
Enhanced Flight Planner: The updated flight planner now allows for the addition of SIDS and STARS to flight plans.
Precipitation Accumulation and Evaporation: Weather conditions react to surfaces with the addition of precipitation accumulation and evaporation.
Custom Weather Themes: Custom weather themes can now be saved and loaded in the Weather Settings UI.
Improved Visuals: The new update has seen improvements in the primitive drawing object visuals, including material support and the addition of pyramid and cone objects.
Updated SimDirector UI: The user interface of SimDirector has been updated, bringing in a more modern and user-friendly experience.
New Debriefing Features: DebriefAction has been added to provide debrief messages to scenarios. These, along with goals, can now be displayed on the Flight Analysis screen.
New Content: There is a wealth of new and updated content in Prepar3D v6, including updated global airport data, improved land class terrain texture detail, added precipitation effects to airport surfaces and objects, and a slew of improved textures and updated models.
These improvements, enhancements, and additions to Prepar3D v6 serve to increase its fidelity, realism, and user experience, further solidifying its place as a world-class simulation platform.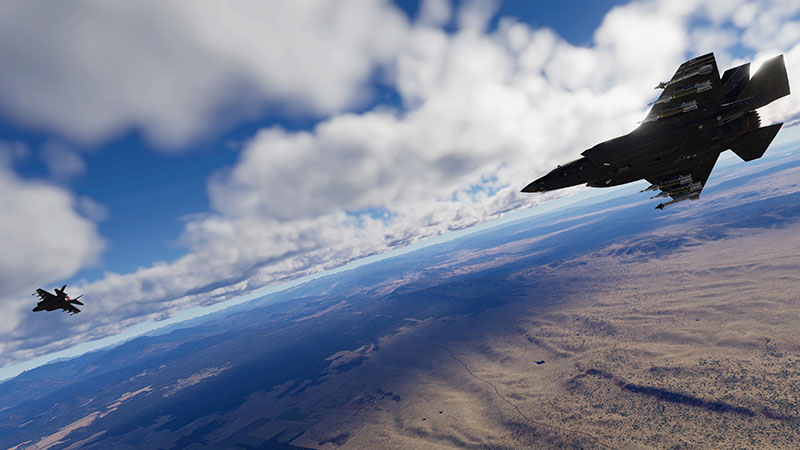 The Power Behind the Prepar3D v6: The New SDK
The Software Development Kit (SDK) that powers the latest version of Prepar3D is not only upgraded but also introduces a number of new features to enhance user experience and increase the platform's customization potential.
Custom event support and control mappings for PDK plugins: The new SDK offers enhanced support for external plugins. Users can now define their own event types and control mappings, increasing the flexibility and interactivity of the simulation.
Alpha only mask enhancement: There's now the option to create alpha-only masks that can fade over time, thanks to the added ColorWriteDisable RenderFlag. This results in smoother, more realistic visual effects.
Scenery enhancements for helipads: SceneryObject elements can now be used for model placements at airports, including helipads, allowing for a more detailed and immersive visual environment.
PBR material enhancements: The SimProp PBR material now supports EmissiveColor, and PBR materials can be viewed directly in 3ds Max preview views. This increases realism and gives developers more control over the visual aspects of their creations.
PDK plugin capabilities: In the new SDK, PDK plugins can create their own materials, providing more options for visual customization.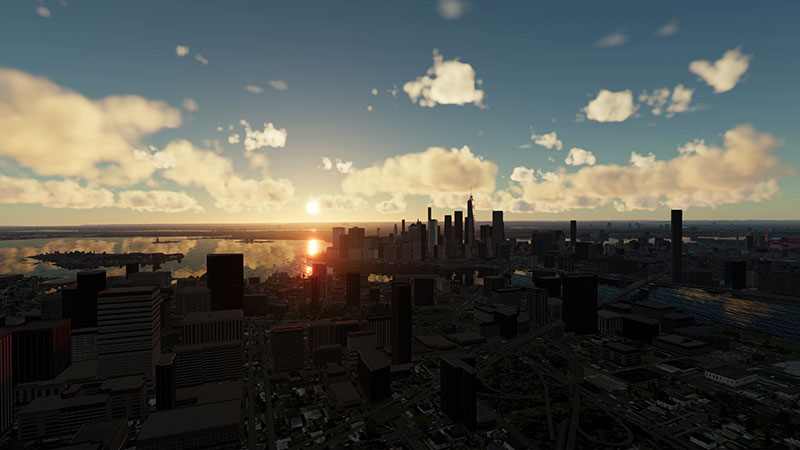 On top of these new additions, the SDK also features a plethora of fixes and improvements:
Visual Studio 2022: The SDK is now updated to Visual Studio 2022, the latest version of Microsoft's integrated development environment (IDE).
Input event improvements: Custom PDK input events can load mappings from controls XML, and EVENTTYPE has been added to these custom events, supporting keyboard, axis, and POV assignments.
GPS gauges and map gauges enhancements: Discontinuities can now be set in GPS gauges, and missed approach segments in map gauges can have their own color set, making navigation easier and more intuitive.
VR service additions: The SDK now features more functionality in the VR Service, making the platform even more immersive.
Texture element upgrades: Texture axis flipping is now supported for Render-To-Texture (RTT) elements in XML, allowing for more realistic and diverse visual effects.
With these updates and additions, the new SDK pushes the boundaries of flight simulation, promising developers an even more powerful, adaptable, and feature-rich platform.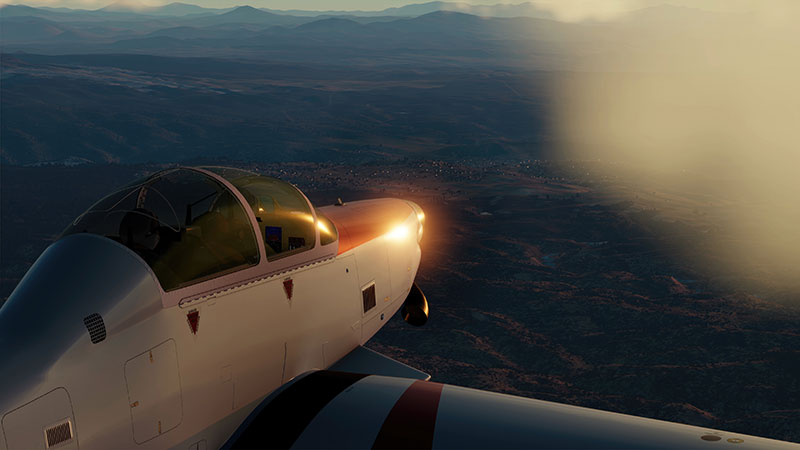 Pricing and Licenses
Lockheed Martin's Prepar3D v6 continues to cater to a wide range of users with varied requirements, hence offers diverse licensing options to best fit their needs. Understanding that different sectors have distinct requirements for simulation and training platforms, Lockheed Martin provides flexible pricing and licensing options for academic, professional, and commercial applications.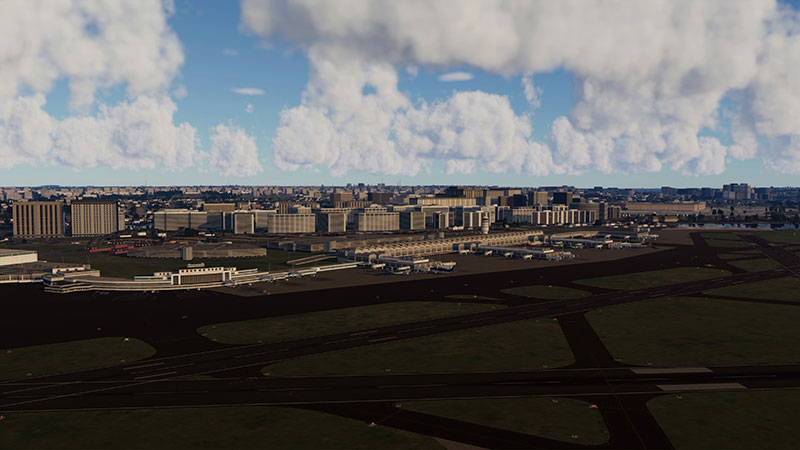 The pricing for is dependent on the specific license type. Those intending to use the software for academic purposes, such as students, accredited educational institutions, or staff members, can opt for the Academic License. This license is made available at a reduced cost to support learning and training.
For developers, institutions, and corporations looking for professional training or commercial applications, the Professional and Commercial licenses respectively are available. These licenses allow for a broader range of use-cases, from aviation training to emergency response preparation, and even for visualizing complex phenomena like missile trajectories.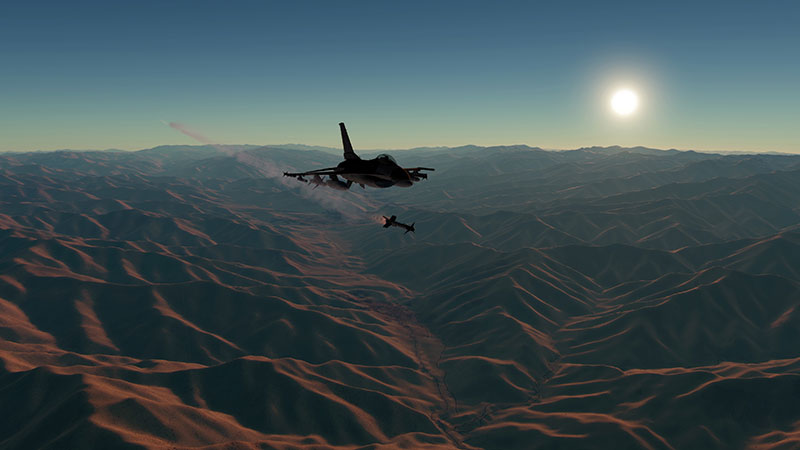 Lockheed Martin has also introduced a "Personal" license with this iteration. This license allows for the use of the simulation platform at home and is directed towards consumers. Though Prepar3D's primary market is professionals and companies, the Personal license opens the doors to consumers seeking a high-fidelity simulation experience.
Lockheed Martin has officially disclosed the pricing information for the brand-new Prepar3D v6. The pricing tiers are as follows:
Personal License: This license is aimed at individuals for personal learning. The cost for this version is $59.95.
Professional License: This license is intended for professional users and costs $350. It's perfect for professional pilot training or any other professional uses.
Professional Plus: This version, priced at $2,750, is geared towards businesses, offering additional features such as weapons simulation and advanced physics.
All pricing details, specific license terms, and conditions can be accessed directly from the Prepar3D website.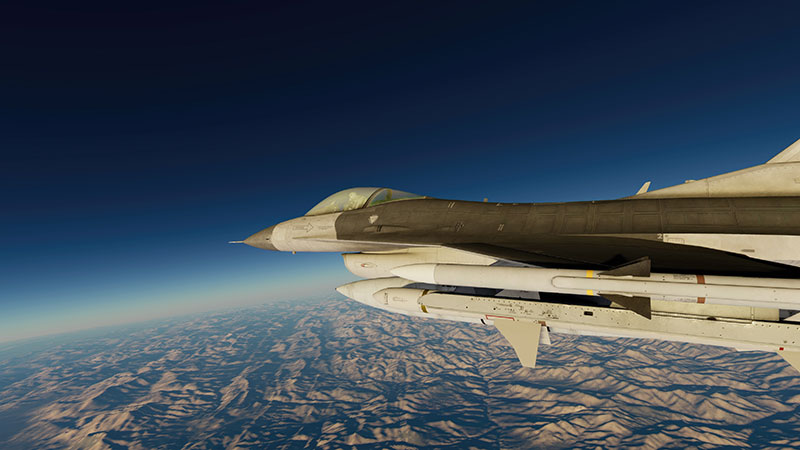 It's important to note that Prepar3D v6 represents a significant step forward in the platform's development. As such, it will require a brand-new purchase. Regrettably, there is no free upgrade option from Prepar3D v5. This is because Prepar3D v6 is not a simple update, but an entirely new simulator that incorporates a host of new features and improvements.
Add-ons Compatibility
One of the significant benefits of simulation platforms like Prepar3D is the rich ecosystem of add-ons that can be used to enhance the simulation experience. These can range from additional aircraft and scenery to more complex weather and traffic systems. This extensive collection of both freeware and payware add-ons provides the means for users to tailor their simulation experience to their unique requirements and interests.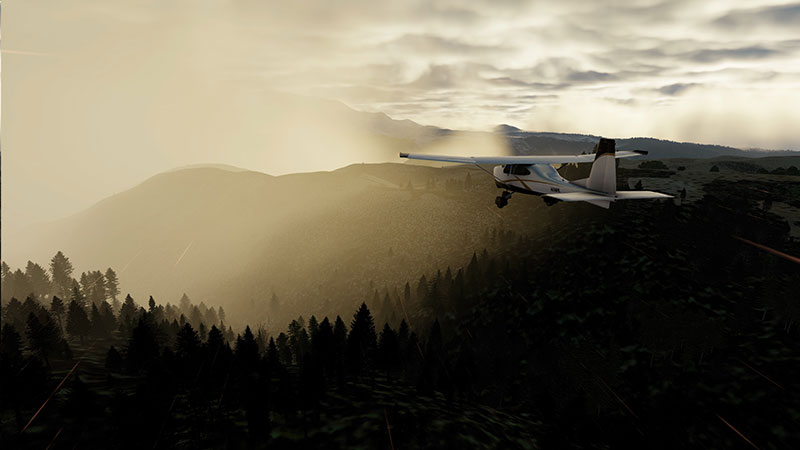 With the launch of v6, there may be questions regarding the compatibility of existing add-ons designed for previous versions such as P3D v4 and v5. Based on the information available, it is expected that most of these add-ons should work with Prepar3D v6, possibly with some minor adjustments or tweaks. However, as with any new software release, it's crucial to keep in mind that there might be unforeseen compatibility issues.
Given the breadth and depth of the add-ons ecosystem, the performance and compatibility of individual add-ons may vary. It's recommended that users review any update notes or guidance provided by the add-on developers to ensure optimal performance with Prepar3D v6.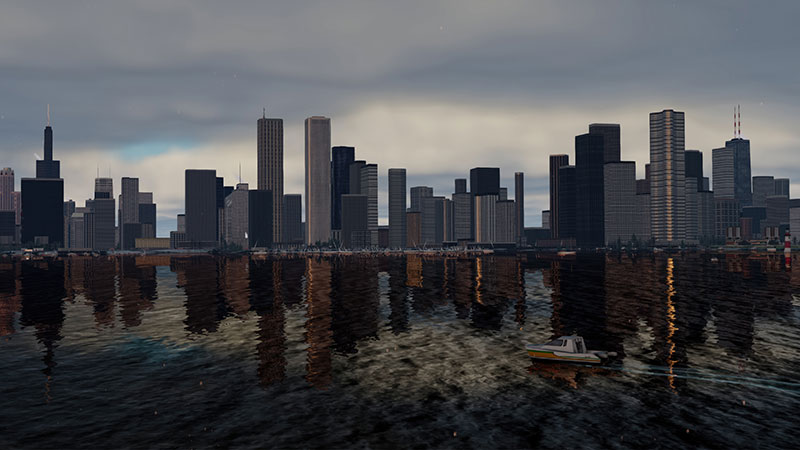 We anticipate gaining more clarity on the compatibility of specific add-ons as the user community begins to explore v6 more extensively. We encourage users to share their experiences and feedback to help the community understand how various add-ons perform with this latest version of the platform.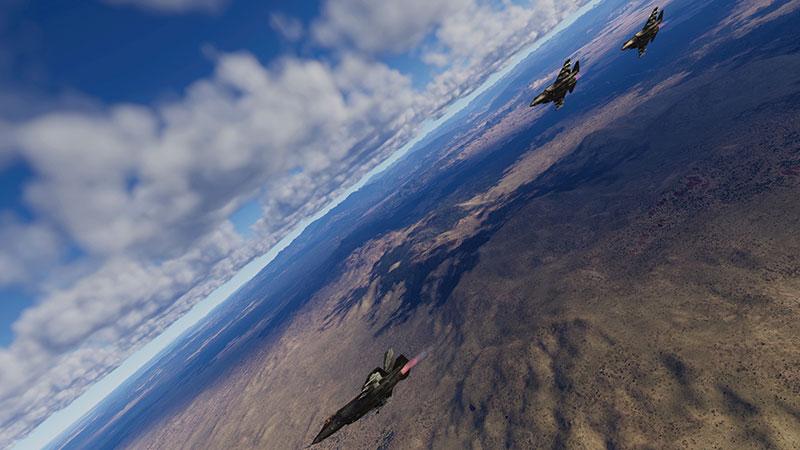 How it Compares to Microsoft Flight Simulator
There's no doubt that Microsoft Flight Simulator (MSFS) 2020 has set a high bar in the flight simulation space, with its stunning visuals, expansive global coverage, and highly accurate flight physics. However, the new Prepar3D brings to the table a number of technical advancements and enhancements that position it competitively within the market.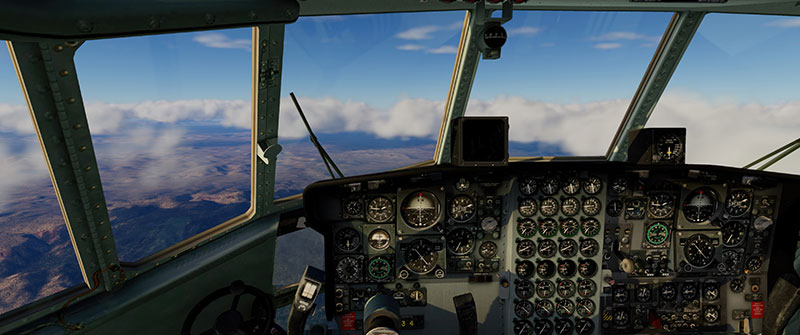 Here's how the two stack up:
Graphics and Rendering: While MSFS 2020 has been praised for its photorealistic scenery and dynamic weather system, Prepar3D v6 introduces an entirely new atmospheric model, realistic volumetric clouds, and advanced lighting techniques that bring a new level of realism to the simulator. Moreover, it has screen space ambient occlusion (SSAO) and temporal anti-aliasing (TAA) that significantly enhance graphical fidelity.
Flight Dynamics: MSFS 2020 has built a reputation for its comprehensive aerodynamic modeling. Although P3Dv6 might not have introduced new helicopter dynamics, its legacy strength lies in its customizable nature and its robust flight model suitable for professional and academic training scenarios.
Simulation Scope: P3D v6 offers more than just flight simulation. It supports creating training scenarios across aviation, maritime, and ground domains, which isn't a feature set offered by MSFS 2020.
Updates and Support: Prepar3D v6 boasts of a streamlined update process with automatic notifications and installations, reducing the user's management overhead. While MSFS 2020 also provides regular updates, the ease of updating Prepar3D v6 represents an advantage in this category.
Community Support and Add-ons: Both platforms have vibrant communities that contribute freeware and payware add-ons. However, Prepar3D v6 takes the cake by supporting backwards compatibility with add-ons from previous versions, which is a feature MSFS 2020 is still improving on.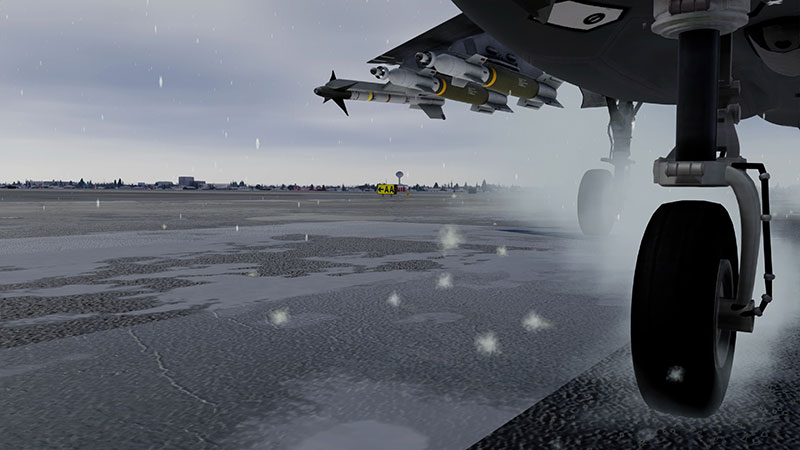 While both platforms serve the purpose of providing realistic flight simulation experiences, the choice between the two might come down to the specific requirements and preferences of the user. Prepar3D v6, with its professional training focus and expanded scenario support, stands out as a compelling choice for those looking for more than just flight simulation.
Your Feedback!
We'd love to hear your thoughts on the latest release.
Are you a current P3D user, and do you plan on upgrading to P3Dv6? Or have you fully migrated to Microsoft Flight Simulator (MSFS) 2020?
Whatever your experience, your feedback is invaluable to us and the wider community. Please share your thoughts in the comments section below. We're excited to hear what you have to say!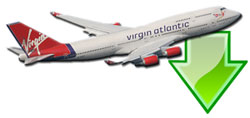 Don't forget... We have a huge selection (over 24,000 files) of free mods and add-ons for MSFS, FSX, P3D & X-Plane in the file library. Files include aircraft, scenery, and utilities All are free-to-download and use - you don't even need to register. Browse on down to the file library here.