Features Include:
Standard version on wheels.
Standard version on Edo 1320 Floats.
Standard version on skis.
1941 Franklin-engined "Flitfire".
7 paint schemes
Fully clickable and workable cockpit
Authentic flight dynamics
Animated Pilot
All aircraft come with hand-held radio, GPS and Transponder navigation and communication 2D panels
Paint Kit, so you can customize your aircraft
Printable Checklist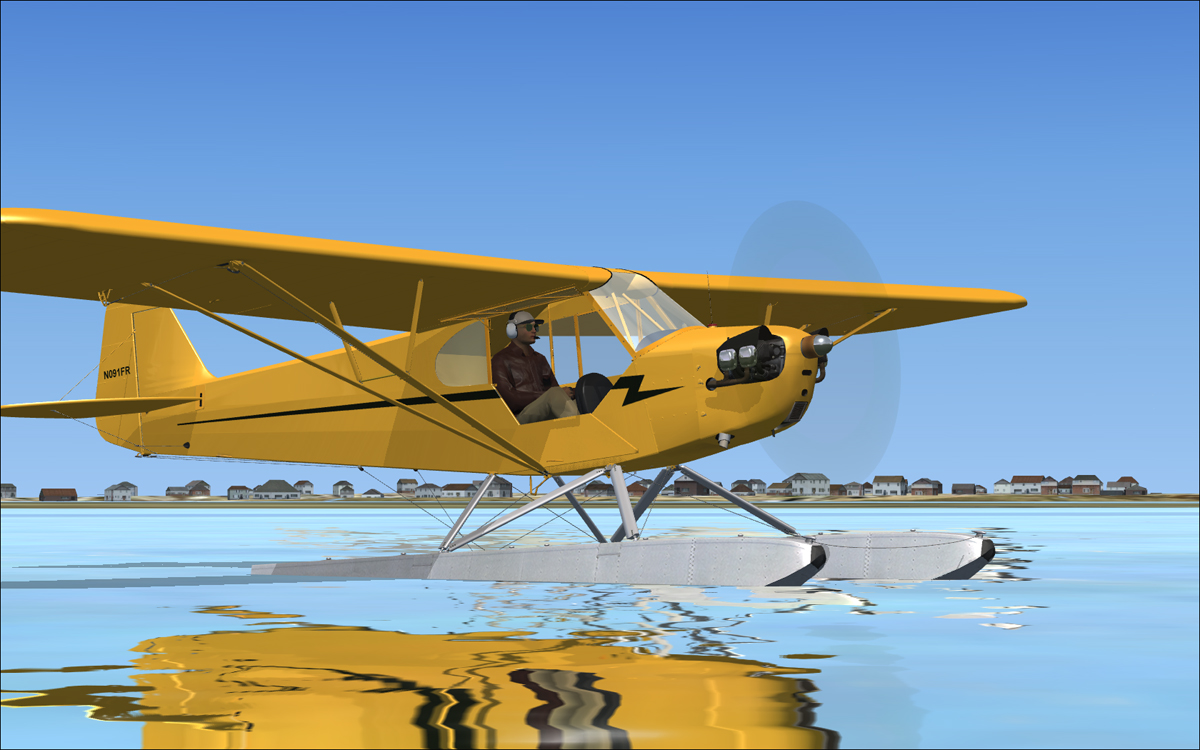 The Cub's simplicity, affordability and popularity has enabled it to retain a strong presence in General Aviation right up to the present day, around the world. So popular is the aircraft that some companies continue to produce close imitations of the aircraft in kit form.