The X-Plane series have been immensely popular for many years now, and it has been a source of huge modding and customization from fan websites for many years now. Laminar Research is the team behind the popular X-Plane series, and they have worked regularly on the Airport Scenery Gateway & World Editor that has been released for each edition of the game. The idea behind the editor is to give the users of the series far more control over the game itself, and let them take the engine to new levels in terms of realism and design.

This version, compatible with X-Plane 10, is designed to give users unprecedented access to the type of extras that can really give the flight experience something extra along the way. Both tools are available for download from;
https://developer.x-plane.com/
Both products give you something different from one another – by using them both, you can fully take control of any location within the X-Plane interface and make it look exactly as you wish. This gives you the ability to really decide just how the game is going to play and, if you want, to re-create your favorite locations and add more realism to the places in the world you feel closest to.
Airport Scenery Gateway
The latest edition to the editing suite for X-Plane has been the Airport Scenery Gateway, which was created to give users who are using created or custom downloaded content a chance to install the files effortlessly and without any compatibility issues. This lets users make sure there is consistency to the quality and design strength of each and every model used within the game, to maximize realism and performance quality. Additionally, it makes sure to check for any incompatible parts of the download and ensures that they are corrected prior to usage.
This is an incredibly important part of the design process for many users of the X-Plane series, who have found that the learning curve for installing custom models too difficult. This free tool can simplify your implementation of custom content, so that you can really improve the quality of the game and keep a strong consistency to the overall quality and style of the game as you play it.
The World Editor
The World Editor is one of the most regularly used tools for X-Plane, and since X-Plane 10 was released Lamar Research noted that they had received hundreds of custom airport designs that were created using The World Editor. By giving players the chance to really alter the world that they play in to the very limits of the games engine, The World Editor is the perfect addition for anybody who loves the X-Plane series, but wants to add their own personal touch and spark to the game and specific locations in general.
The main changes to The World Editor when you compare it with typical editing software are that it is far more user-friendly. Using a graphical user interface that favors a drag & drop system to the typical system used in many editing tools that is more advanced, this means that novices can create their own airport scenery without too much of a long-term learning curve. If you have ever used popular graphical design CAD, you will feel right at home with this system.
It helps users create a far more realistic looking airport with a better view-point, and the ability to easy draw into position everything that you feel should be in place (and shouldn't). You get access to a huge library of different assets that you can drag and drop onto the airport scenery, to create a unique airport that uses the inspiration and style that you want for it. You get everything to pick from for your airport changes including taxiways, signs, buildings, planes, runways and many other awesome additions that make it really easy to create your own fantasy airport without any modding or mapping knowledge required.
Keeping with traditional The World Editor releases, this lets you create an airport and then actually send it to the developers, Laminar. Then, it may be included in future updates of X-Plane 10, so you can leave your own little mark on history within the X-Plane world – and other pilots can take off and land from your own creation.
You can even edit every single item that you place to give it unique attributes and changes, so that your airport does not look generic or filled with the same items. You can change its characteristics to fully comply with your own dream, so that your new creation to the X-Plane 10 world looks at the same level of professionalism and quality of the originals already included in the game. There's no limits with what you and cannot do with The World Editor, so if you want to make the game look more like what you think it should, then this is the perfect way to do just that.
By using both listed software together, The World Editor & Airport Scenery Gateway, you can automatically submit your creations straight to the database. Other users can then search the database online and instantly download and include completely compatible and error-checked inclusions for their own game. This means that users can share their work with friends & family, without having to wait for an X-Plane update to bring them into play.
You even get your profile, so that you can create a list of different submissions and generate classic content that could become instant hits within the X-Plane community.
Preview Video
About Laminar Research
The creators of the popular X-Plane series, they provide a consumer and professional edition of the game, as well as a mobile equivalent so you can get your flight hit when you are on the go. They provide a hugely popular alternative to the traditional games out there that people tend to go for, and are available on Windows, MacIntosh & Linux platforms.
If you are looking for more information, check out X-Plane on SimShack.
Don't forget, we have an X-Plane freeware section with aircraft, scenery and more which you can view here.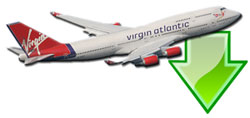 Don't forget... We have a huge selection (over 24,000 files) of free mods and add-ons for MSFS, FSX, P3D & X-Plane in the file library. Files include aircraft, scenery, and utilities All are free-to-download and use - you don't even need to register. Browse on down to the file library here.