X-Plane has been considered by many to be the number one alternative to Microsoft Flight Simulator, which boasts a market share of over 90%. Now, Flight Simulator has made its final landing and retired, handing the yoke to the new Microsoft Flight. Can X-Plane 10 take advantage of the shift in the marketplace and capture the crown?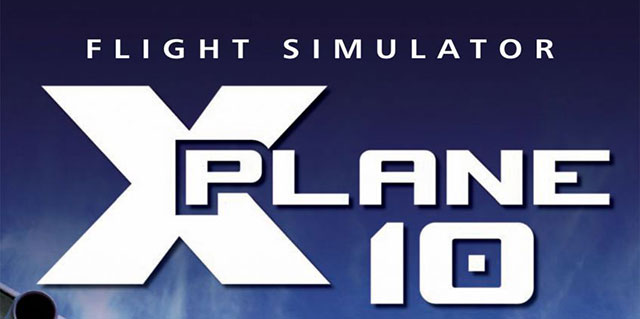 X-Plane 10's Physical Box Artwork.
X-Plane 10 Global is the most recent version of the venerable X-Plane franchise. The original X-Plane was released in 1993 for the Macintosh. It featured only one plane, the Piper Archer. X-Plane 10, released in March 2012, retains its Macintosh roots—it is available for Mac OSX as well as Windows and Linux. Keeping up with the increasing use of smart phones and tables, there are also versions available for Android, iOS, and webOS.
X-Plane 10 is shipped to users on 8 DVDs which compromise almost 80GB of data. Pilots can travel practically the entire world. Adventurous souls can even switch from Earth to Mars. The atmosphere on Mars is very thin so flight is difficult but possible. The Mars option is a good example of X-Plane's plug-in system that lets users develop their own custom environments.
Flight Theory
X-Plane has a fundamentally different flight model from other flight simulators. While Microsoft Flight Simulator uses look-up tables to determine things like lift and drag, X-Plane uses "blade-element theory" to establish flight characteristics. It ascertains the way an aircraft will act by evaluating the forces on a small section of the surface. It then extrapolates that data to the whole aircraft.
Blade-element theory allows engineers to construct complex designs and test them before assembly. Several high-profile aircraft have been developed for X-Plane including the Harrier Jump Jet, the Space Shuttle, and the Hindenburg. As blade-element theory evolves, more famous aircraft will be developed and added to the line-up. Since X-Plane's flight model makes it easy to determine the action of a particular model in real flight, several aircraft designers use it in their modeling work. Other firms also use it for training and research.
Plug-In Architecture
Part of the popularity of X-Plane can be attributed to its plug-in architecture which lets users create their own modules to broaden the functionality of the interface and other features. For example, the Xsquawkbox plug-in is a simulated shared ATC system. In addition, all maps and program scenery are editable. Users have contributed significant amounts of detailed objects in the program including many airports, runways and structures. Anyone interested in this aspect of X-Plane can join a mailing list at the site to stay on top of developments and updates of the database.
X-Plane 10 incorporates simple methods of modifying maps and aircraft skins. Any PNG graphics editor can be used to edit and update graphics. PNG is one of the most widely used graphic file formats in the world. Designed to be an upgrade of GIF, PNG is a lossless bitmap-based format.
X-Plane's community has grown steadily over the years as increasing numbers of flight simulator fans have deserted another program or incorporated X-Plane into their roster of programs. The mobile versions of the program have also contributed to its growing popularity as many casual users run from the program from their iOS or Android device.
Add-Ons
There are thousands of add-ons to choose from including aircraft like the Beechcraft Duchess, Cessna Corvalis TT and many more. Users can also select from hundreds of freeware and payware scenery add-ons. Developers can review tutorials that show how to convert Microsoft Flight Simulator scenery add-ons to X-Plane.
While X-Plane 10 features detailed 3-D cockpits, the graphics are not much different from the previous version. Fortunately, the community offers many different skins and interiors to customize the flight experience. Planemaker, a graphics editor dedicated to making new helicopters and aircraft is included on the installation disks. There is also a special Airfoil Maker to create individual airfoils.
We have many X-Plane 10 and 11 add-ons in our downloads library here.
Graphics and Sound
X-Plane 10 has significantly improved the graphics from the latest version. The implementation of 3-D scenery gives the program a new level of realism not achieved in X-Plane 9. Buildings look real and not just a blobby mass. Downtown cityscapes are dramatic and residential areas sprawl away from the city center. X-Plane 10 uses the Open Street Map Project to incorporate real roads with intersections, overpasses, and passing cars.
The scenery covers the Earth—there are over 33,000 airports which should keep even the most active users busy. For a change of pace, pilots can land on oil rigs, tall buildings and carriers. Weather ranges from dramatic thunderstorms and driving wind to fog and low-lying clouds. Cloud rendering is much improved. Each cloud has more individual detail and character due to a brand new weather generating system. For increased realism, pilots can download real time weather from the internet, allowing them to recreate the current conditions in the area.
A nice change in the sound department is the addition of two real human voices in the ATC and AI systems. It adds a dimension of realism that the computer voice in previous incarnations lacked. Like other flight sims, more action and detail mean more demand on a computer system. Power users that want to operate on "max" settings should have a significant amount of computing power and memory.
User Experience
X-Plane has no pre-set "missions" although there are several "scenarios" which include fighting fires and landing a Space Shuttle. The menus are functional but not as user-friendly and elegant as MS Flight Simulator X. It excels in its lifelike flight characteristics based on the blade-element model.
X-Plane has the DNA of top notch simulator. Evidence of this is the extensive failure modeling capability. Several flight systems can be failed randomly or at the command of an instructor. Control systems, flight controls, engines, and landing gear can be failed even without the pilot knowing. Their emergency reactions skills will improve as they experience different stressful conditions. In addition to the failure modeling, instructors can change the weather or time of day, or move the entire aircraft to a completely different location.
System Requirements
To run the program, users need at least a 2GHz dual-core CPU with 2GB of RAM and a DVD-ROM. Also needed is a video card with DirectX 9.0 capability and 128MB of RAM. However, experienced flight simulation fans know that more power results in a much better experience. The recommended set-up includes at least a 3 GHz multi-core CPU with 4GB of RAM, a DVD-ROM, and a video card with DirectX 10 capability and 1GB of RAM.
Amazon User Reviews
Avid X-plane 10 fans consider it the quintessential flight simulator, as these reviews show:
Best decision I ever made! Unlike a lot of people who own fs9 or fsx, I was looking for a flight SIMULATOR. Not a game. I have a yoke I use with X-plane and every time I use the simulator, I am astounded by how realistic the flight characteristics are. - Ian on Amazon.com
This is by far the best flight simulator I ever encountered. The physics, weather, and avionics are excellent. This is software that keeps its word - a flight simulator, not a game. - Exabyte1000 on Amazon.com
The ground is accurately depicted. The graphics are superb to FSX and FS9. I would really recommend this purchase. Be warned, this is a Flight simulator that is the next step down from flying real planes. - Neil Udulutch on Amazon.com
Summary
X-Plane's core strengths are the blade-element flight model, vast terrain, wide variety of aircraft and extensibility. With improved scenery and landscape graphics, X-Plane 10 delivers an accurate flying experience--a true simulator that offers maximum fun and bang for the buck.
First Look Video
Airplane Roster
X-Plane 10 offers 31 different aircraft including:
Cirrus Vision SF50
X-15 and X-30 X-Planes
Beechcraft Baron 58
Great Planes PT-60 RC plane
Cessna 172SP
McDonnell Douglas KC-10 Extender
Piaggo P.180 Avanti
Boeing 747-400 and 747-100
Stinson L-5 Sentinel
Bell-Boeing V-22 Osprey
ASK-21 glider Boeing
B-52G Stratofortress
Bell 47 helicopter
Van's RV-3, 4, 6, 7, 8, 9, 10
Beechcraft King Air C90B
Rockwell B-1B Lancer
F-22 Raptor
Viggen JA37
Lockheed SR-71 Blackbird
F-4 Phantom II
Bombardier Canadair CL-415
Bell 206 helicopter
Boeing 777-200
Boeing AV-8B Harrier II
Piper PA-46 Malibu
Sikorsky S-61 helicopter
Northrop B-2 Spirit
Space Shuttle Orbiter
Robinson R22 Beta helicopter
Thunder Tiger Raptor 30 v2 RC helicopter
Lockheed C-130 Hercules
Related links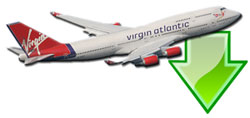 Don't forget... We have a huge selection (over 24,000 files) of free mods and add-ons for MSFS, FSX, P3D & X-Plane in the file library. Files include aircraft, scenery, and utilities All are free-to-download and use - you don't even need to register. Browse on down to the file library here.