Flight simulators might have been around for a while now, but I don't anyone expected to see such a high quality rendition for a mobile device anytime so soon. Well, Laminar Research have taken that next step to the benefit of the entire flight simulation community.
The latest edition to the popular X-Plane series, X-Plane 10 Mobile, is available for iOS users and provides you with a massive amount of features for such a small product! You might be expecting a heavily watered equivalent of the PC editions, but you'll be getting something pretty close to what you get on a mouse and keyboard.

What Is X-Plane?
X-Plane has long been packaged with many aircraft along the world, and has always come with a basic global scenery that covers the majority of the planet. This was first designed so that pilots could get a genuine appreciation for how to fly their latest aircraft without having to take the thing into the skies.
It's always been noted for its realism and ability to represent the difficulty and reward of properly flying an aircraft, giving you a much greater capacity and control than other flight simulators that have been released over the years.
It's been around for quite some time, and has been updates with regularity by the creators. It finally moved into the mobile industry with X-Plane 10 Mobile, giving you all the help that you needed to stay devoted to quality aviation on the go. The actual series is one of the most popular out there because its deep user community has helped to expand on the slightly limited aircraft selection available without community additions.
While Microsoft Flight Simulator has long been the household name for aviation fans, X-Plane plays a key role as the close competitor that helps to keep Microsoft on their toes and to keep improving.
As the official choice for many airline companies, though, X-Plane enjoys a certain level of professional acclaim that makes it well worth having on your mobile device. It gives you as much control and power as any other flight simulator, and with the release of X-Plane 10 mobile the series has received the graphical overhaul it needed to stay competitive at the very top.
How Does It Play?
One big gripe that most have about mobile gaming is the control difficulty, but X-Plane 10 mobile comes with nine brilliant tutorial missions to complete beforehand. This gets you more than in control with the functionality and layout of the interface, and makes controlling your plane and having it accomplish what you asked of it much easier than it is on similar flight simulators for mobile devices.
As you might imagine, the actual devices is rotated to the left or the right to turn the aircraft, giving you a realistic feeling whatever way you choose to tip your mobile device.
What Does It Offer?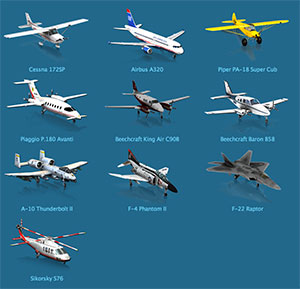 All of the features that you might expect to be included have been, as well. Interior and exterior design features are as realistic as ever, with the actual cockpit being as close to the PC equivalent as was possible. gauges and dials need to be watched expertly as you fly, making it easier than ever to stay in touch with the progress of the flight and what has to be prepared for or sacrificed to make sure you get from A to B in one piece!
One of the most important features of the simulator, of course, is what you'll actually be flying in. what do you get to take to the skies with? Well, you get access to some great aircraft to begin with. You also have access to buy up new aircraft from many different backgrounds and styles through the in-app store.
This makes it easier to find an aircraft that you've got a genuine affinity with, and creates a much stronger balance for the overall flight experience if you've got a fine selection to pick form.
While the purchases in-game might put some people off, the actual simulator itself brings so much quality to the table it's really worth it. Best of all, the actual software itself is completely free so you get access to a litany of features right away – you could play the vanilla download for hundreds of hours without having to spend a penny in updates and changes for your flight simulation app.
A nice addition that makes the mobile edition even more enjoyable, though, is the addition of a scenario creator. This lets you make up your own conditions and ensure that you get the ideal challenge from the game. Stuck on the train and want to see how you'd deal with an impending storm or a clapped out engine? This is the best way to pass the time via your own challenges!
Like any good app, you can expect periodic updates to arrive that will improve functionality and performance across the board, making it easier with each passing day to get used to the game and make the most of its features. Crashes and other bugs have been corrected en-masse since release, and at the moment it's one of the most bug-free simulators out there for mobile.
It brings online multiplayer to the table as well, so you can your friends can go up against each other in whatever way you wish using a wild variety of different skills, tricks and moves along the way. There's a huge variety of maps to pick from, as well, so you can fly large distances in whatever way you wish once you choose a starting point.
If you prefer your flight simulation to stay difficult and rigid, though, you can choose from up to 24 challenges – with more on the way in the form of DLC. Take on dangerous obstacles and see just how good you are with mobile controls as you witness just how difficult flying can really be.
These challenges can take on some very unique formats, such as placing you in the madness of a thunderstorm just as some of your important gauges stop functioning, leaving you with little compliance from the aircraft.
This means you need to use your wits and experience to get out of the situation in one piece, ensuring you get from one side of the storm to the next unscathed with minimal assistance from the interface or, indeed, from anything but your own decisions!
The variety of different challenges is one of the most impressive and can put you in various conditions that you would love to try out in a simulation environment, but less so in real-life! It allows for simulation and aviation fans to really try and push the boundaries of their skills and see just how far they could go in any given situation.
Whether it' a damaged windscreen that limits your visibility or an engine that's burst into flames, giving you a short period of time to land or be landed, you'll find yourself dealing with an army of different situations that can be increasingly frightening to get caught up in!
Best of all, though, is the brand new combat system. This adds a whole new level of challenge as you can find yourself trying frantically to dodge a heat-seeking missile at breakneck speeds around a canyon, or evading the fire of AA guns and missiles before you can get the shot away at your target. This whole new addition to X-Plane adds an adrenaline rush unlike any you'll have likely found in the past with a mobile flight simulator.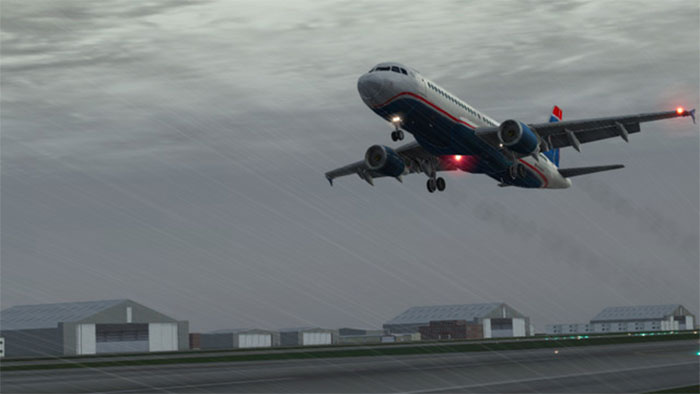 Basic Features
When you first download the vanilla edition of X-Plane 10 Mobile, then, you'll get access to some awesome features such as;
5 scenery regions that cover various points in the world
24 different challenges to take on and prove your mettle in combat and non-combat situations
The Cessna 172 aircraft
Tutorials for mastering the aircraft
Multiplayer features
Combat system
Access to various extras through in-app purchases
This gives you more than enough to get started with, and makes flying an aircraft on the go easier and more enjoyable than it's ever been before. The challenge used to be the limited functionality or the difficulty of controlling the product, but today this isn't the case any longer.
With the help of X-Plane 10 Mobile you can get into the skies and just start enjoying yourself rather than spending hours fiddling with controls and settings to try and make possible to fly at a decent level!
Where Can I Get X-Plane 10 Mobile?
X-Plane 10 Mobile can be downloaded directly from the Apple iTunes store for free. You'll need an iOS mobile device to run X-Plane 10 Mobile, and an internet connection to receive the regularly released update packages.
If you are looking for the perfect way to pass a few hours on the train or on your way home from work, this is the ideal way to become a long-term flight simulation fan!
Preview Video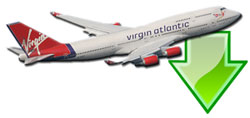 Don't forget... We have a huge selection (over 24,000 files) of free mods and add-ons for MSFS, FSX, P3D & X-Plane in the file library. Files include aircraft, scenery, and utilities All are free-to-download and use - you don't even need to register. Browse on down to the file library here.