Are you using X-Plane and want to make it easier than ever to have some fun on the go?
If so, then X-Plane Mobile 10.3 has just been released. This fresh new take on the simulator for mobile adds a litany of new features and improves on the old edition available. For those who already own X-Plane, you can pick up the mobile version of 10.3 from the App Store that you use. Be sure to check the App Store or Google Play, and you'll find the latest edition of the popular simulator waiting for you.
As a lengthy and challenging development cycle, the new X-Plane 10.3 edition rewrites a lot of the old coding. This version of X-Plane Mobile looks to take a large chunk of the desktop edition and import it over. This is a major feature as it's going to massively help the development of the mobile product.
If you've used the old mobile edition and want to try out something fresher, this is a good starting spot.

​
Now, more than ever both versions of X-Plane carry the same depth, detail and compatibility. This is going a long way to making this the most compatible version of simulation on mobile yet. However, version 10.3 is just the beginning, rather than the end, of X-Plane Mobile.
The team have announced that future changes, improvements and additions will be coming in future. Hopefully, we won't be waiting three quarters of the year to get a new update!
With the chunk of the 'grunt work' done, though, future updates should be much sharper. Whether you are new to X-Plane or you want to update your old mobile version, this is the place to start. Version 10.3 is well worth picking up, so make sure you update!
What's New?
Well, the main idea with the new 10.3 update was to migrate the old systems over to the new. This is a major jump for the simulator, as mobile tech finally catches up with its desktop counterpart. Now, it's possible to power the mobile edition of the simulator entirely from the same coding as the desktop version.
This is a major jump in the right direction for the series. It's also one that should improve the similarity between desktop and mobile users. If you play on the go, you shouldn't find it quite so daunting as it once was!
Not only does this new update migrate all of the old coding, it improves performance. The old X-Plane mobile is out of sync with what most of us are used to from our simulators. Now, you don't need to risk the limitations hampering your enjoyment of simulation.
No, this will go a step further and make sure that you are beginning to see consistent and continued change to your simulation experience. There is arguably no better way to fly than with this update included, as it changes so much. For users used to the mobile edition, this will be a very welcome change.
This version of the simulator looks to go way beyond what people are used to on mobile devices. It improves graphical feedback, depth of coding, and future potential. Whilst it still has limitations in comparison to the desktop edition, eventually the hope is that they will be nearly identical. It takes time for mobile tech to catch up with desktop tech, so that may be some time until it's here.
That being said, the effort and overall quality of the mobile simulator is now far closer to what desktop users may have grown (too) used to!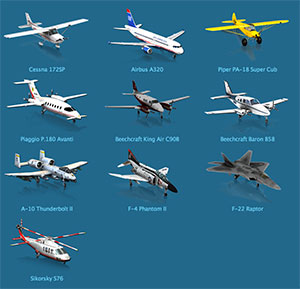 About X-Plane Mobile
One of the major parts of what makes X-Plane so special is its various features and add-ons. This is a simulator that goes far beyond where you would expect to be, especially on mobile. It's thanks to the hard work and consideration of the developers that this is such a fair reflection of reality.
Interested in seeing what flying on mobile can be like? Then try this out – it's free.

Take to the skies in fourteen unique aircraft (only Cessna included to begin with), with each carrying official standard and realistic qualities. From the Cessna 172SP to an F-22 Raptor, X-Plane makes it easier than ever to enjoy aviation from all angles. This breaks away from tradition and offers an interesting take on various aircraft to let you get a taster of each style. From brutally fast military hardware to simple seaplanes, the options available allow for experimentation.

A fine list of tutorials awaits you, too. in each of the tutorials you get to enjoy in a fun range of exams and skill-testing templates. From learning the basics of flying with X-Plane to landing with a Cessna, you'll learn it all. You'll get to pick up things like traffic patterns, landing larger aircraft, utilizing VOR navigation, ILS approaches and more. The tutorials will make sure you feel comfortable at the cockpit of a helicopter, war plane or cruise liner!

Put yourself to the test in an uncompromising flight examination with the multiple challenges on offer. Each challenge will push you to your flight limits, taking you on everything from island tours to dealing with an engine fire. These simulations and events are all based on the kind of problems you might face mid-flight. For this reason, they make it easier than ever to start getting to grips with how to fly and stay safe!
Preview Video
Main Features
Excited? Then be sure to check out X-Plane Mobile. Now, it can offer you features such as;
5 unique scenery regions to make the most of. This lets you fly in various locations and take on new tests and challenges. See how you handle the arid desert weather or put yourself up against the blanket snow down below.

A new combat system that is being optimized all the time. Take on your friends and family in the sky with the help of the excellent warfighter mechanics. This simple but fun challenge can give your hours of fun over the web!

Buy yourself new aircraft listed above, from the A-10 Warthog to the Airbus A320. Give yourself the kind of flight experience that you want for as little as $4.99!

Make use of a totally free simulator that allows you to bring in the add-ons that you want from the app store. This makes it easy to get the quality of simulation that you wanted at the price you can afford.

Make the most of various challenges to improve your flight skill, bringing it ever-closer to the original desktop edition of X-Plane.
Does this sound like the kind of fun you've been missing out on?
Then pick up X-Plane today! You can download it on your mobile device, Apple or Android.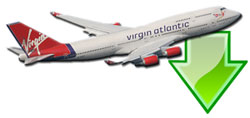 Don't forget... We have a huge selection (over 24,000 files) of free mods and add-ons for MSFS, FSX, P3D & X-Plane in the file library. Files include aircraft, scenery, and utilities All are free-to-download and use - you don't even need to register. Browse on down to the file library here.