Do you ever fire up FSX and find that airports are just so bland?
Especially in more rural parts of the world, a lack of detail can be quite a chronic issue. Not only can it ruin the overall look and feel of an area but it can do a lot to take away from the realism. From those of us from smaller towns and cities across the world, you'll understand what we mean!
It's easy to find a generic and bland take on an airport that, in reality, is full of life and unique style. If you get exasperated by your hometown being talked down by the lack of detail provided in FSX, you can turn to the excellent Airport Design Editor release.
This new version of Airport Design Editor has been improved and changed to offer far more than ever before. Whilst always a simple and effective tool to use, Airport Design Editor just greatly added and improved its overall functionality.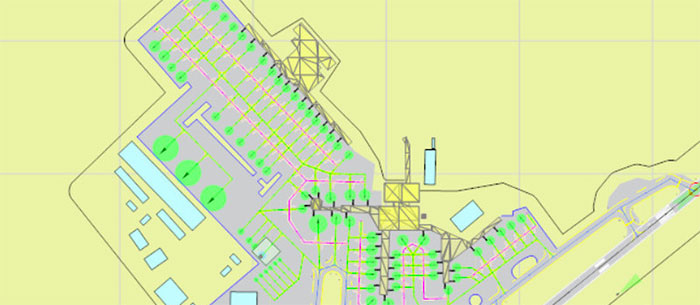 New Features
Some of the latest improvements and features to the Airport Design Editor includes;
Full support for Prepar3D V3. Now, you can take to the skies and see airports you have changed yourself in full detail in V3 of P3D like never before.

Detailed footprints for library objects. This will make it much easier to provide comprehensive change to the overall system quicker than before. This will also greatly improve overall system control.

A new file priority analyzer to help change and improve load order to make sure all adjustments work as one.

A Snap to User functional that allows for easier placement when adding in new objects to any new airport.
This makes a significant jump to help improve overall airport command and control. Now, when you go to place your latest changes and improvements you should find that the whole airport feels alive and well.
It'll be much easier to make an airport look just the way that you had originally planned now. This airport editor goes far beyond what we would normally expect, too, in terms of detail and overall precision.
Updated Changes
This new release also goes some way to making sure that old program features are improved upon. Some of the latest changes and improvements include;
An easy ability to copy and paste features better than ever. Now you can copy and paste multiple objects, making it easier to create symmetry within your airports or to move one section elsewhere with ease.

An improved level of loading folders. In the past this has been a fairly arduous process, but it's sped up when using this update. Now, you'll find that a progress bar shows you what point you are at in the loading process.

Add in new generic buildings using the Add Generic Building feature. It now remembers the last building that was added in a session, making it easier to create a more uniform look in your airports and to stick to a certain theme and style.
Major Features
Never used Airport Design Editor before? Then you can look forward to making use of the following features;
Simple and easy management of all airports in both FS9/X and P3D. The CAD of Airport Creation makes it simple for you to make up new designs. Includes all of the most important additions and features from old simulators such as fences, jetways and terrains alongside new FSX models.

Helps to provide a more solid look and feel across the board, offering you an easy way to manage your airports. Make your hometown look more realistic than it ever has with this mod!

Users have full control over what they add and remove. You can remove, move and edit all existing buildings and objects. You can even add in new objects, too, allowing you to get really creative and make an exciting, unique looking airport that really is quite different.

Make use of new airport elements that help to make deeply authentic airport creations. Take a more unique approach to the design element by using the awesome Approach Editor. With the AE, you can add and enhance various approaches to the airport and make it fit with realism or your own ideas.

Being developed by real airport designers who understand how the genuine protocol of design should be followed. This means you are using an airport design that looks fresh and effective, and provides you with a realistic take on the actual process behind placing and preparing an airport design.
This program, then, sets out to achieve two things in the design element of building an airport. It allows you to enhance the overall look and realism of every airport, allowing you to make your FSX visit a bit more comprehensive. You can also use the editor, though, to ensure that changes actually work. Too many mods and additions out there stumble at the first sign of trouble, and don't work within the confines of the simulator.
When you use ADE, you don't have this problem at all. It all works within the language that the simulator understands, ensuring you won't have any issues with functionality or control in the skies.
With error checking built in to make sure you don't have to spend hours finding that oblique problem that is causing you so many issues, this makes editing simple. Many people are put off the idea of editing as they lack the skills or knowledge to do.
Well, with this, you don't have that problem at all. It takes away the most major challenges of preparation and ensures that instead you can have a simple, effective and easy approach to changing an airport around.
If you have design ideas in your head that you would like to try out, then download ADE today. More updates will be coming in the future so you can expect even more control and command of your airport ideas in the near future!
You can download this software directly from our file library free of charge here.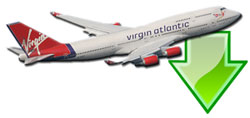 Don't forget... We have a huge selection (over 24,000 files) of free mods and add-ons for MSFS, FSX, P3D & X-Plane in the file library. Files include aircraft, scenery, and utilities All are free-to-download and use - you don't even need to register. Browse on down to the file library here.