For many of us taking part in flying an aircraft in FSX can be hard work.
With so much to consider as you go through the day, it can be hard work just trying to put everything into place whilst ensuring that you are going to get some kind of long-term benefit. This can start to affect your ability to fly with confidence, making it harder to get through the most difficult parts of the flight process.
This is why so many people tend to turn to some of the extra features that are provided in FSX these days – things such as Air Traffic Control can be the extra tool needed to make sure that you can get a bit more success when flying through your aircraft.
Without a doubt, one of the most important aspects of using ATC in FSX is to help with your navigation skills. Whether you are new to the series or you just a relatively poor pilot at the moment, navigation can be a nightmare at first and leave you with more stressful times than completed flights; thankfully, with the help of an ATC education, you can cut this problem out once and for all.

It really is a vital part of flying, making sure that you have all the help that you need in mastering the art itself.
It will take you time and patience, of course, but once you finally get there you'll start to see a rather incredible change in terms of the direction and the style of your flying ability. You'll start to find landmarks easier, reduce the time you spend getting lost, and start getting to your destination far quicker than ever before.
It can be hard work at first, like anything else, but a few months of hardship and learning will be just what is needed!
What is ATC?
Typically, if you aren't able to successfully navigate around the world and aren't really sure where you are going, you will find that using ATC can be just the way to get yourself back on track and avoid any long-term problems or issues later on down the line.
Not only will working with ATC give you far more control over what is going on, but you'll also have all the help and information that you need coming back to you as soon as possible.
By providing you with all the details about what course to take, what altitude to fly at and indeed even talking you through the process from start to finish, ATC can be the perfect ally for anyone who is struggling to get their head around being a virtual pilot.
Basically, using the ATC all comes down to if you set up a specific flight plan before you take off. If you aren't sure how the flight planner actually works, then we can only recommend checking out our guide towards using the flight planner here. This will help you find all the details needed to take off and land flights like a pro for many years to come.
So, to get started, all you need to do is set the flight planner accordingly and allow it to generate the flight plan for you – now, you don't need to create anything or hope for the best. Now, you'll have active directions to follow in your aircraft for maximum composure and to make sure you land your aircraft in the right manner; now, you can get full instructions no matter where you intend to fly.
The hardest part of flying an aircraft, of course, is being able to manage the direction and the distance to your next area; being able to master this part of aviation takes a lot of hard work, so we'll give you all the help that you need to make it easier than ever before thanks to the ATC.
How to use ATC in FSX
Actually, running the ATC in FSX probably couldn't be any easier.
To get started, all you need to do is go into your flight planner and start creating your destination and your starting point. This will be really easy to set up and should only take a few minutes of planning.
Before you finish up in the flight planner, you need to click 'Find route' and then save the route once it's all finished up and ready. Make sure that you set yourself to IFR, which is what you would be using in the "real world" if you were to fly a plane.
Now, you will be directed into the game once you activate everything in the planer. ATC, then, will come alive and start giving you all the commands and information that you need to make sure the flight takes off in the right manner.
Here you are expected to follow the flight plan to the very letter and do absolutely everything that ATC is asking of you. A failure to do so can make the flight a little bit more challenging as you'll start to miss out on key factors of the flight experience itself, including accuracy
Accuracy is a massive part of using the ATC; it makes it nigh-on impossible to take yourself off of the road and put yourself in trouble later on down the line.
When you are using the ATC you'll have someone effectively holding your hand, making sure that you can hit every single aspect of the flight perfectly.
Sure, it will take a lot of planning and learning on your behalf but once you get there, it's a massively beneficial feeling that will make you feel far more confident about flights you'll be involved with in the future including following instructions
Flying using the ATC can be hard work, and you need to be able to manage the entire process from start to finish.
Once you get started, ATC will get in touch to tell you if you should be flying at a certain altitude, and will take out all of the calculation and hard work for you. Everything will be easily managed for you via ATC, taking away a lot of the troubles that you might be facing at the moment with your aircraft, and ensuring that you have all the help that you need.
FSX ATC Tutorial Video
Below is a tutorial video demonstrating how to use Air Traffic Control in FSX. This video was created by Doofer911 (YouTube).
Real-Life ATC
The differences between using ATC in FSX and real-life are quite marked.
For example, in a simulator, you will typically be spending your time dealing with the kind of features that the simulator is actually capable of providing. Obviously, a real-life aircraft is far more diverse in terms of how they fly so this can make your life a bit tougher, too.
Now, whether or not you are a real pilot, you will need to take the time to learn about what features are taken on by FSX and what features are left behind to make the actual performance of the aircraft possible.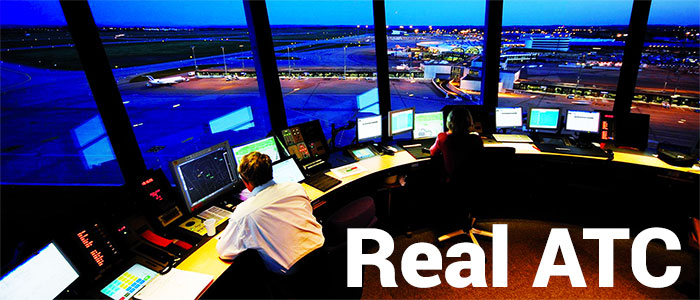 This means spending a lot of time going back and forth, trying out various solutions and trying to find something that would genuinely match what you were trying to go for in terms of authenticity. Because of this, you'll find that ATC in both real-life and flight simulators can vary massively from one airport to the next.
You might just get the basics from some airports; others will be giving you full ATC manual all over again even if you've flown from that airport countless times! This is what makes using the ATC so enjoyable; you'll effectively spend your time trying out so many different features and styles in the hope that you can start learning as soon as possible.
Without ATC you are basically on your own so it's vital to start getting a real understanding of how it works.
The main difference that a real pilot would need to get used to, though, is the repetition. If you are used to hearing many different responses from the experts in your tower in the real world, hearing the same responses over and over again might throw you a little bit.
Take your time to start looking around and see what you can discover with the help of FSX, and you can start to improve your overall competence both when it comes to flying aircraft and when it comes to managing it using the ATC experts!
What's The Difference?
The biggest difference between using the real thing and using simulated ATC control is the fact that you will be receiving fixed messages; unless you are playing online with some RPing as the ATC control staff, you'll be getting recorded messages that correlate with the problem(s) you are facing. This means making up a fair amount of planning in the long-term, ensuring that you have something well worth remembering since you will have to get used to hearing the same messages over and over again! However, this lets you "learn" what is being said just by the first few words and makes it easier to correspond with what you are being asked

Another big difference between the real thing and simulated ATC is the fact that your colleagues will be calling everything almost identically as to how they should. Whereas in the real world you can have mispronunciation and even misinformation playing a part in your flight, when you start using FSX ATC you will be getting everything exactly the way that you should have been. These changes just about everything and will make sure you can start to master the ATC side of things in the simulator easier than you could have in the real world

Make sure that you give yourself all the help that you need by using ATC in FSX to start mastering the real-life side of things; they are both still very similar despite the scripted nature of the simulation. Whilst this cannot really be avoided or helped, it can become a bit easier to actually get used to – working with the real-life ATC can be a nightmare as you try and learn all of the little instructions they have to provide you with

It's a vital part of the overall flight process, and it all comes down how well you are able to form part of the group. Especially if you are playing online, you might have someone managing ATC who is really in-depth and takes the simulation side of things very seriously. This means that if you aren't quite sure on the procedure you can find yourself taking a bit of abuse from the ATC controller; this is serious business for some people and can be more hostile than you would have put up with if you were ever going to use FSX!
IFR vs VFR Flight
As you will no doubt be aware, you have two methods of flight when using an aircraft, and they are known as;
Instrument flight Rules – IFR
Visual Flight Rules – VFR
If you aren't sure what the difference is then you need to learn as being able to take on this kind of system is very important. Whether you use the vision outside the aircraft or the instruments provided for simple navigation, you need to understand what kind of flight style suits you – and the plane you are using – best.
You'll need to make sure that you are capable of flying the aircraft to the values and rules provided, though, as there are certain things that you need to get your head around otherwise you won't be able to fly effectively.
When you fly with VFR, for example, you will feel as if you are looking directly outside the aircraft – this is all about using the actual vision of the cockpit to see what is going on in front of you and planning from there.
You'll always be able to see below you, and will never be flying into clouds at ANY time; this is hugely dangerous for someone dealing with a VFR flight. this is because you will usually find yourself with no vision whatever and this can make actually getting the aircraft going in the direction you wanted far more difficult than it should have been.
Typically, the aircraft that fly using VFR are going to be survey planes, banner towing planes, and float planes; they are rarely used for other kinds of flight and will usually be in an aircraft that is being piloted by a much smaller crew than your traditional business flights.
This is really hard to manage, of course, and requires you to take a significant amount of time to get things right and moving. If you feel confident about your flying skills and how well you could manage an aircraft, then flying with VFR can be the choice for you.
IFR, though, is built around using the instruments that you have in front of you and is typically dealt with by airlines, freight plans, and medevac aircraft. This is the best way to fly for many people as it negates the fact you can't see anything going on in front of you.
Instead, you can now fly even at a limited level of visibility – this can be hugely useful in the long-term and will remove a lot of the traditional problem that you might have faced yourself.
When you start using IFR, you need to realize quickly that it's all about the dashboard.
Taking off and landing at the airport will become vital if you can't see, of course, and the only way back down to the ground and safety might be by using the equipment and information provided here by using something like IFR flight, though. You will typically need to switch to this in poor weather conditions or when you reach a worst-case scenario i.e. flying into a storm.
Everything that you will potentially be using has a totally different style and result when you use that specific instrument, making it really easy to work out and manage effectively. This is usually split from the navigation side of things and will typically make sure that you have full working control over the engines as well as the overall performance of the flight itself.
You'll be managing two engines at once most of the time, and this can leave you with a huge amount of learning to do fairly quickly – however, with the help of IFR, it's a lot easier to start managing.
VATSIM
Of course, you don't need to just rely on the basic ATC that comes with FSX, or indeed any simulator.
Many gaming and modding mods have been built around offering a new ATC system in FSX, and this can give you all the help that you need in truly understanding how flying an aircraft is going to work. One of the most prominent mods within the ATC community, though, is known as VATSIM.

VATSIM is an excellent organization who is responsible or one of the finest mods released for any flight simulator, giving you all the help that you need in getting an even more responsive, realistic flight simulation network.
Users will typically need to connect to a specific network to get full use from VATSIM, but it gives you all of the real-life procedures and uses legitimate aviation technology to help sell the entire project to you better than ever. If you believe that realism should be a big part of FSX then you will absolutely need to give VATSIM a try!
Key Features of VATSIM
As one of the most prominent downloads out there for flight simulators, you can join more than 200,000 regular members who make use of this excellent software every day for their own development, education, and enjoyment. Hundreds of people take part online at any given time and this means that if you want to enter a populated world that is using VATSIM you should have no problem doing this whatsoever. It becomes much easier to manage when you start going down this route, ensuring that you have the kind of flight style that you can thrive upon!

VATSIM removes a lot of the hardship that came with the original ATC provided, giving you far clearer instructions and something far more akin to the real thing. Add in the fact that the mod helps you get into the swing of things via providing you with an approximate level of realism – the most realistic mod out there for ATC updates – and you've got one of the most prolific and enjoyable aircraft simulation mods out there at the moment

VATSIM is used 24/7 by some people, and thanks to the excellent level of care and precision from the experts who create VATSIM the servers never really come under threat, either. This can make your life so much easier if you are able to just plug into their servers and start playing!

In fact, some of the traffic levels can become somewhat comparable to real-life in terms of volume in some parts of the world; this really is one of the most popular mods out there for anyone who takes a keen interest in flight simulation, particularly the realism element of it

This makes it a hugely useful part of your learning and your development, making it easier than ever before to start improving and growing as a pilot!
Conclusion
Looking for the easiest ways to start improving your own flight quality and making sure that you don't need to miss out on any of the "big" features? Then all you need to do is get VATSIM installed. It's the comprehensive addition to the already impressive ATC provided by FSX and can be the perfect add-on for even the most compliant of FSX users.
If you want to see progress and you want to see realism unlike ever before, you really need to consider giving this a shot for as long as possible; it'll give you all the help that you need in jumping over those hurdles you'll come across when you first try and interact with the ATC panel!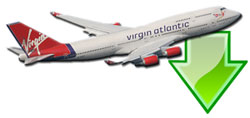 Don't forget... We have a huge selection (over 24,000 files) of free mods and add-ons for MSFS, FSX, P3D & X-Plane in the file library. Files include aircraft, scenery, and utilities All are free-to-download and use - you don't even need to register. Browse on down to the file library here.