For anyone who owns the OnCourse Software PF3 ATC package, you'll be happy to know a new update has been released. In version 3.5.0, you'll get access to a nice new range of little changes and features. What it does is go through a pretty significant amount of changes, updating the ATC program in general. Lots of small adjustments allow it to work with FS2004, FSX, P3D and even X-Plane, with a bit of messing around!
So, what has been changed around in the latest version of PF3 ATC?
In general, PF3 is a significant rewrite that brings to life a whole glut of new changes. Not only does this now have full FS2004 capabilities alongside FSX, FSX: Steam Edition and P3D, but it can even work with X-Plane, as mentioned above.
Alongside side this, it's a totally standalone edition of the simulator. Now you no longer need Proflight 2000 installed alongside: you can rely on this simple, easy solution instead.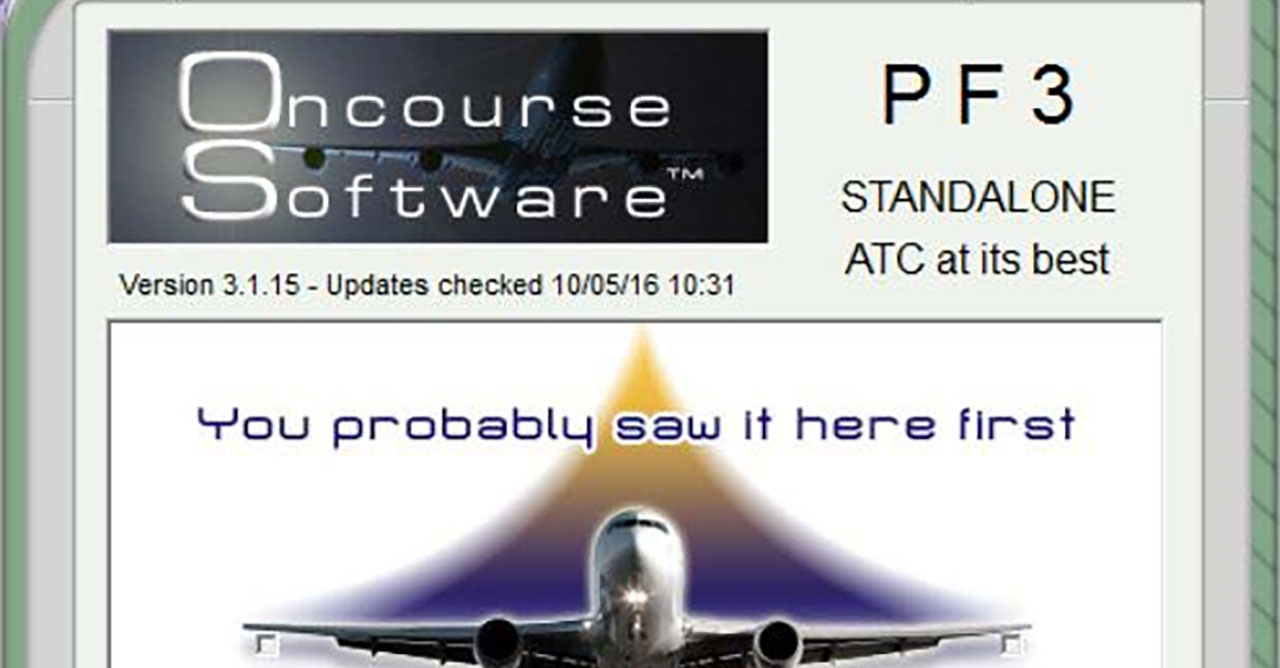 PF3 screenshot.
You can use this to help improve atmospheric enjoyment, too, with 119 voice sets used across 26 geographic locations. This really helps to add to the detail and gives you an easier way to follow the information being provided to you, as well, which is a nice touch. In general, you can find that this makes it much easier for you to stay in control of support overall, not least thanks to the new AI monitoring included. Now, you can ensure that you aren't getting any conflicts and can become far more conscious about safe, standardized flying.
This latest version also comes with new features such as automatic taxi speed controls, point-and-click flight plans, and full ATIS-equipped voice sets. All of these features are a major boost over the original, really propelling the atmosphere to new heights. With no changing to your old flight plans or anything of the sort, too, you can enjoy easy control as well as added atmosphere.
With the ability to manage CC hand-off altitudes for all regions, too, everything feels far more organized and prepared than it has been in the past. Add in the fact that everything is controllable by voice recognition software, too, and it becomes easy to see why so many people love engaging with PFC ATC!
What else has been adjusted?
There's been a huge amount of changes in general, especially with the addition of new ATC frequencies that were once missing. With COM1 and COM2 radios also now accessible, you have a lot more of the genuine kind of control you would, and should, expect when it comes to simulation. It's got a lot of the smaller features down to a tee, with the addition of new alternative airports now a feature. It's these little added functions alongside the use of fantastic configuration that makes this such a dream to operate with.
ATC Control Zone boundaries, for example, have been re-worked entirely to deliver a more accurate hand-off. It's these little things, too, such as the addition of emergency situation adjustments that you would expect in real life, that really help this become such an authentic experience.
VIDEO: Test drive of new PF3-ATC from OnCourse Software
It's vital that you can work with and enjoy these extras, but the overall functionality of PF3 has been manipulated and improved entirely. Now, you have other 40 new skins to pick from for the application so that it looks in a way that you can feel comfortable using.
Add in the fact it can now manage 7-character STAR names, up from 5, confusion is minimized. So many little concessions and improvements have been made which allows the whole program to flow better than ever. Even Hold procedures can now be used easier, having been rewritten from scratch and modernized.
Some nice freebies are thrown in now with PF3, too. With total functionality over the old PF3_Display, Remote-Text and Remote-Radio-Shack utilities, you're always in total control with this system.
In short, this brings to life so many useful little features. It even has complete and total support for Project Magenta's Boeing-type MCP, alongside potential other support with other projects. If you want a complete ATC experience, this is no doubt the place to start.
Legacy Adjustments
Alongside all of the above, this brings to life major Legacy version details, including:
Support for more than one form of Flight Planner.
A new, active AI detection system when taking off or approaching.
Changing transition levels dependent on location.
New transition altitudes for all 26 of the PF3 regions.
Altimeter calls can now be made in Millibars as a 1013, instead of 29.92.
SID and STAR support fully activated.
Departure procedures and arrival procedures have been adjusted for greater configuration options.
Easier to request key assistance like different runways or a visual approach.
This includes other previous adjustments, such as:
Active runways can now be determined by the AI or wind direction if used.
Runway lengths are now part of the consideration, too.
Missed approaches are also factored in, with solutions provided.
Support can be controlled or uncontrolled, with partially controlled airports and fields an option, too.
Various new configurations for hotkeys, take-offs and more.
Databases can be easily refreshed if needed to apply new scenery to the PF3 database.
AI traffic advisory is provided en-route.
New ATIS is integrated for all 1,200 FS airports included.
Airport names are announced for all airports with ATIS equipped.
AI traffic call signs which are not usually available are substituted using ICAO code.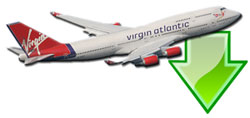 Don't forget... We have a huge selection (over 24,000 files) of free mods and add-ons for MSFS, FSX, P3D & X-Plane in the file library. Files include aircraft, scenery, and utilities All are free-to-download and use - you don't even need to register. Browse on down to the file library here.