As you might imagine, when you first start using a flight simulator you will want to be able to fully understand everything that is has to offer you. It needs to look realistic, authentic and truly responsive to what you are asking for. As you may have noticed yourself, though, this is pretty hard to do. With the entire world effectively being covered by flight simulators today, it can be hard for the developers to find the manpower, resources and technology to make the entire world look as realistic as possible.
Thankfully, this problem isn't one that has to last for too long. For many years, excellent fan-made content has been created to give you a far more accurate representation of what airports SHOULD look like. Especially when you are dealing with some of the biggest cities and airports in the world, the level of authenticity that you can get from your aircraft simulator is going to be absolutely vital to giving you the best learning experience that you can possibly get.

If you want to start moving forward in the right way with your flight simulator then you need to consider making some installations and changes to your simulator by using fan-made content. This package, the Aerosoft Mega Airport London Heathrow XTended gives you access to one of the most enjoyable airports that you can possibly visit. The attention to detail is almost second to none, and it ensures that you have an airport to land in that is truly one of the diamonds of the aviation world. Everyone wants to visit London, so why not fly on down in this amazing new package?
You'll get to see the city as it has never looked before, with the gargantuan Heathrow airport made to really look the best that it possibly can. It's got all of the style and quality that you need to really understand just how an aircraft should look, making it easier than ever before to actually get to grips with and manage it as effectively as you possibly can.
Whatever you decide to do, you'll find that working with an Aerosoft package will make your flight experience far more realistic – but just how much does it add to the occasion?
About Sim-Wings
Like many prominent names within the aviation community, Sim-Wings was the ambitious creation of one person, known as Thorsten Loth. A straight shooter of a guy, Loth was recognized as a hugely talented developer and designer who had more than two decades of flight simulation experience. Providing him with the impetus to combine his passions with his qualities, he was able to create a truly amazing recreation of some of the best airports in the world.

The first Sim-Wings creation was built around the regularly used Ibiza airport, and was made to be used with FS2000. If, like many, you never got the chance to use FS2000 then you may have missed the boat somewhat and never had the chance to try out the debutant creations from Loth.
Even back in the limited days of FS2000, the creation quality that Loth showed impressed the growing FSX community, and made it much easier for people to get involved with the mods when they knew that the person in the background and creating them was one of the most refreshing people on the market. As the years have gone by, Sim-Wings have taken on even more ambitious projects, creating a truly unique group of mods that are some of the most well-received in the whole industry.
In fact, the quality of Sim-Wings soon took off properly as people started to get into work with Loth, giving him all the help that he needed to become a truly big name within the industry. His small group of freelancing experts comprised of friends and family helped to take the Sim-Wings project to the next level. For any big fans of their work, you will be impressed to see the rate at which they work, giving you a truly comprehensive airport in no time at all.
It could be argued that the release of the excellent Heathrow mod was the add-on that really helped to make Sim-Wings rise to mainstream prominence, but they've been building up a large list of clients for some time who love their work. With an open mind in terms of what to bring in regarding changes and improvements, there has always been a willingness in the modding community to give Sim-Wings time as they release some of the most expansive projects that are available on flight simulators.
Add in their attention to detail and friendly manner, and you've got one of the coolest companies within flight simulation – but how do their products stack up?
About London
As the top city in the whole of the UK, London is one of the main capital cities in the world and is home to more than 9M people. It's been at the very epicenter of the growth of the UK for many years and has been a real player in the growth of European economies and the overall profile of the continent – when you mention the UK to most people, their first response will be to reference London!

Therefore, it's of vital importance to the entire European economy considering its massive growth ever since the Romans founded the city in the first place. It exploded with the growth of the industrial Revolution, too, and since then has really established itself as a capital of economy, culture, class and wealth. The city itself is completely unique to what you might have been expecting when you first think of a capital city; there is no other city like London on this planet.
It's sprawling metropolitan style makes it the perfect place to live for ambitious people who want to take their life to the next level, or who wish to find themselves surrounded by a 100mph lifestyle they'll truly engage with!
The city itself has been seen as one of the biggest reasons why Europe has been able to make itself stand out – it's easily the most "American" of all cities in Europe. With a massive interest in fashion and culture throughout the city, the variety of new things that are now conceived in London make it a true place of creation and prosperity for those who are willing to put in the effort.
With the biggest GDP in terms of a city's finance industry in the world, the magic that comes out of London is varied in so many different sectors – the economy it creates could probably manage a country on it's own.
It's also one of the most visited cities in the world, with regards to planes. Many aircraft fly in and out of this beautiful city every day, giving people a chance to come and see a true marvel of modern creation – if you ever want to see just how far human power and productivity can go, you only need to visit the truly outstanding metropolis that is London. It provides a home for millions, and the opportunity for people to be able to make themselves billions!
Why Use Aerosoft Mega Airport?
Now, you might wondering why you actually need this; after all, the city of London is perfectly well represented in many of the flight simulators out there as you might expect. Being one of the biggest cities in the world can have this effect on you, bringing in huge amounts of tourism and popularity from across the globe. However, not everything is as it should be when you fly into Heathrow – as much of it is added in there as possible, but it's not quite what you may have been expecting when you downloaded the package in the first place.

However, making the most of a mega airport package by Aerosoft, whether it's Microsoft or someone else entirely, is very much worth your time. This will make life so much easier for you in the long run, enabling you the chance to really make a significant difference to the way that your flights will operate and the way that you will be viewing the world. Particularly for those who want to become a real-life pilot being able to tell the city apart and each landmark in an airport is going to be make-or-break to deciding your own long-term future.
This is why having these kinds of packages installed can be so useful; they take away a lot of the stress and strife that can fall upon you. When trying to fly in an airport you need everything to be;
Completely reactive to what you ask for – when you go to do something, it should actually happen as you intended

Real. Without an atmosphere and a style in the airport it can become nigh-impossible to actually manage when you come up against the real thing. With so many people coming in and out of here, the relatively poor levels of traffic in the vanilla Heathrow can make it fairly difficult to actually work with

Likewise being able to get the real layout is important and this package follows the way that the airport should look using a fantastic top-down image of the airport to make it look exactly as it should. As you can see, the incredible level of changes that have been included over the years make Heathrow truly stand out – you should be able to see every last detail when you first click on this magnificent airport

When you need extra levels of realism, an Aerosoft add-on can help.
London Heathrow Airport
London Heathrow airport is without a doubt one of the most important aircraft in the world. Its stunning nature and unique stature throughout the world make it a hugely popular place to come. In fact, some people will fly to London just to see Heathrow; it's got that kind of celebrity feel to it, as if it's almost a landmark in itself instead of just an extremely useful method of transport! To make sure that you can truly understand the beauty of this airport, though, you need to be able to get to grips with it in every way.

It's main prominence and quality comes from the fact that the airport carries such a rather unique success story nature – at one stage, it was a mere tiny grass airfield that had only one runway that was used for minor aircraft testing's throughout the early 1930. If you were to ask the people who worked there then if they thought it would become a monument of class and quality, they would probably have laughed in your face! Humble beginnings, though, are always the way that the most stunning parts of history, design and architecture tend to become integral parts of their community.
The airport was eventually requisitioned to be landing spot for a new RAF air base that would allow soldiers to move in and out of London with ease after the breakout of the Second World War. It's integral positioning and ease of access meant that it became a popular source of exit for the military, and soon became a big part of the military operations throughout the war. The actual original design of Heathrow was to follow a "Star of David" design – this was still visible until the recreation of Heathrow where it isn't quite as obvious as it used to be.
However, the overall style and nature of the airport has changed entirely over the years – with so many people being able to fly in and out of this amazing port, it's no wonder that so many people find it incredibly easy to fly to London; few airports are as equally secure as they are accessible as Heathrow. It will act as the travel hub for London for many more years, and if you want to enjoy London at its best within your flight simulator you might want to consider using the amazing London Heathrow Airport to do just that.
How to Install
Installing your latest FSX downloads is always one of the more challenging aspects of this kind of system, and with the right kind of education and grip of this kind of software you could make it incredibly easy on yourself. Of course, installing systems can be a lot harder than it seems at the moment if you aren't too experienced at this kind of system. To avoid this from becoming a long-term problem, we would highly recommend using all of the useful information provided with this package when you download it.

We installed this on a pretty high-end custom system so it was no surprise that it installed really quickly – the difference a solid state drive can make is quite remarkable, in truth! Thankfully, the installation instructions are exceedingly easy to follow and they will make your life in general a lot easier to manage. If you are new to the way that installation work with this kind of software then it can seem a bit daunting at first but, if you follow the instructions given, you can avoid this problem with ease.
If you purchased the downloaded equivalent of the software then all you need to do to install it is start up the software that manages the actual process. You'll be prompted to choose an installation language and some other basic things before a launch screen appears. Here, you need to input your registration key or your e-mail address and registration. You should have this registration key with your actual download so make sure you take a note of this – without it, you cannot install the modification.
Next, you need to direct the mod to install to where you installed FSX; if you have the Steam Edition, you'll find it under steam/steamapps/common/Flight Simulator X. Basically the installation is very easy but it just takes a bit of footering around to get there in the end. After this prompt section the installation will carry itself out automatically and make your life so much easier in the long run.
In terms of installing this kind of add-on pack we've probably never had it so easy. Many add-ons can be awkward and difficult to install but this takes away a lot of the stress associated with getting an FSX mod to actually start working!
The Scenery
Of course, like any airport conversion, it does not matter how easy it is to install or how enjoyable it is to get involved with if you actually cannot use it properly, or if it lacks in quality. What's the point in installing a mod if it's only going to make your game look worse? Thankfully, with the help of this excellent mod, you don't need to go down this rather annoying path. As you first start your descent to get down to Heathrow, you will no doubt be shocked at just how high the quality in design is of the overall airport. It captures many of those little things you would usually disregard if you were using the original airport, but would be more than happy to see included later on down the line.

Having taken a full tour of the airport, from terminal to terminal, we can tell you one thing with certainty; authenticity was key in the creation of this project. It captures little things that you would probably not even notice if you were to visit the airport in real-life, but if you fly down as a pilot all of those little extras really make the place come to life. However, one thing we would proceed with as a note of caution is the fact that the performance of your machine may stutter. Whilst using a high-end system we did notice some slowdown when traffic was regularly flowing through and we were in a specifically busy part of the airport.
Other than that, though? We've not really noticed too many lags or performance issues outside of when the airport really goes rather specifically busy at once. The fact that the mod encapsulates the surrounding areas of Heathrow make it stand out even more, giving you the perfect way to keep yourself effective when flying.
With all of the attention to detail from each terminal, you'll be able to really notice a significant difference. Even the large vine wall has been included for that extra layer of realism – Heathrow is an easy place to mimic, sure, but to get this level of realism throughout the whole place? Truly impressive. If you want to make sure that your trip to the airport is as enjoyable as it can be, we recommend picking this up purely for the massive attention to detail – out of all the features added, this was the most impressive (and consistent).
Cargo Area
When you finally make your way through the vast variety of terminals and reach the famous Terminal 6, you will be introduced into the Cargo area of the airport. At total, there are 16 cargo bays included in this meaning that if you are flying cargo aircraft you can easily and quite quickly. The attention to detail here is absolutely spot on, making sure that you have an aircraft that looks and feels the part; it's the perfect representation of the huge British Airways building that sits as the center piece for the terminal.

If you want to see the overall quality of the airport at large then you need to come to Terminal 6. With more than 1.5m tons of cargo going through here in real life every single year, it's incredibly busy and this is reflected in this mod. Nothing feels too quiet or manufactured, and instead will ensure that you get all the help that you need in having a truly exciting time just moving around the airport and seeing what is actually on show for you. The cargo area is reflected in its rather ridiculous size, giving you the perfect view.
A brilliant amount of little touches and additions have been included along the way, making it easy to catch all of those little details that can really make an airport go from feeling decent to truly realistic. With the antennae that are include on the grass sections to the massive weather stations that work with the actual weather above, taking to the skies and being able to truly enjoy it has probably never been so easy.
All of these mini little feature added up with the massive taxiway systems, combining well with the range of advertisements seen throughout the airport.
Sim-Wings really have managed to capture the essence of the cargo area and for those who are flying something different from your traditional passenger plane this can be a nice little addition for you. Making your aircraft feel as homely and engaging as possible will usually be a bit of a challenge, but if you use the right modification – like this – that can all change. Being able to enjoy the world around you can be tough in FSX as it can seem a bit barren at times. With this, though? Not the case at all – this is truly realistic!
Performance
As we discussed earlier on in the scenery section, one of the most impressive aspects for us was the ability that the mod had to be able to pack all of that information into a system that could actually be legitimately used. Having used various different mods and additions over the years for Heathrow in FSX, we've seen the good, the bad and the ugly when it comes to emulating the UKs most prominent airport. Thankfully, we've found out that the overall quality if rather staggering in this mod – it goes far beyond the traditional quality you'd have been expecting when you first bought the mod.

Considering the mild limitations placed on FSX thanks to the way the simulation engine is actually built, this mod does a spectacular job of moving things forward in the right way by giving you access to everything that it possibly could. Whilst the VAS that is allowed – virtual address space – by FSX is still limited to the engine itself, the mod takes it to the very edge of its capabilities making sure that you get something that looks great and is large as it possibly can be.
Since the software itself is still a 32-bit piece of hardware it's not quite at the level of performance you would have been dreaming of. But, in terms of giving FSX a nice boost, there is nothing more appropriate to try out than this. It gives you an excellent level of performance overall without ever drawing away from the ability of the simulator to give you the maximum back, without ever making you really compromise between performance and class.
If you find that your overall simulation isn't as strong as it could be you only need to change the settings a little, but the way the mod is coded makes sure that you have something truly worthwhile to hold onto. It reads all of the relevant information and details with ease and then gives you a much easier chance of actually holding everything together, or making sure that you don't need to make those compromises in the first place.
Just make sure that you have your settings at a fair point; this is coded really well, but it cannot work miracles. You need to be prepared to make that jump in the right direction, so if you find performance is hampered just reduce your settings a bit.
Official Trailer Video
Below is the official product video released by Aerosoft.
Overall
Overall, we were massively impressed by this mod. Whilst the actual scaling is out for Heathrow it's nigh-impossible to make work effectively due to the limitations of the simulator itself. This mod, however, makes it easier than ever before to actually manage and prepare in the right manner whilst giving you the best possible outcome. If you are desperate to fly around Heathrow in a realistic manner then you absolutely need to give this a try; it's the perfect addition to make sure that you get all the help you need in really being able to master the Heathrow style as best as you possibly can.

If you download the excellent FSX Bob package, then you can take a ghost walk around the airport and see everything for yourself. This will let you get really nosy and help you really understand how to move forward in the airport, getting used to all of the little areas that you might never have seen before if you are new to Heathrow or have only just installed the mod. Therefore, it's a mod that makes a lot of things clear to you from the offset whilst also keeping plenty of little surprises behind for you.
Having spent three or four weeks flying this airport almost non-stop, we have to say that we are massive fans of the style and the overall creation quality of the product. You need to understand how the simulation was created in the first place to really understand it, though, and with the help of this you can do just that right away. Like anything else, getting to fly around the real thing in a simulator can be excellent for your training or your overall progress as a flight simulation pilot – so, if you want to see progress, try this out now.
Whilst it might slow down older machines or PCs that are clogged up with files but if you have a semi-decent machine and you are looking to spend a lot of time flying in and around the London sky we would hugely recommend getting this brilliant add-on included. It's the perfect way forward and will ensure that you are able to get all the help that you need for the future in terms of making yourself feel as comfortable and happy as possible moving forward.
Give yourself the best representation of London Heathrow Airport that you can right here. We'd highly recommend this for even the most cynical of FSX users; the attention to detail, performance and realism all combine perfectly for a truly enjoyable flight simulation experience.
You can grab your copy over at SimShack.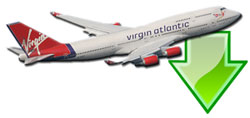 Don't forget... We have a huge selection (over 24,000 files) of free mods and add-ons for MSFS, FSX, P3D & X-Plane in the file library. Files include aircraft, scenery, and utilities All are free-to-download and use - you don't even need to register. Browse on down to the file library here.