Simulation fans, rejoice! 2016 will finally see the introduction of a new and exciting range of flight simulation games. Fresh from taking on the license in 2014, Dovetail Games has just announced the introduction of their own investment into the series – Flight School.
Update May 2017 - Dovetail Games have officially announced their new simulator, Flight Sim World. You can view our article (and screenshots/videos) covering it here.
Aiming to create the most authentic flight simulation possible, this training sim is going to be the perfect step forward for a massively popular series. The idea of Flight School is to create a simple and easy learning environment for those unaware of how to best handle flying an aircraft.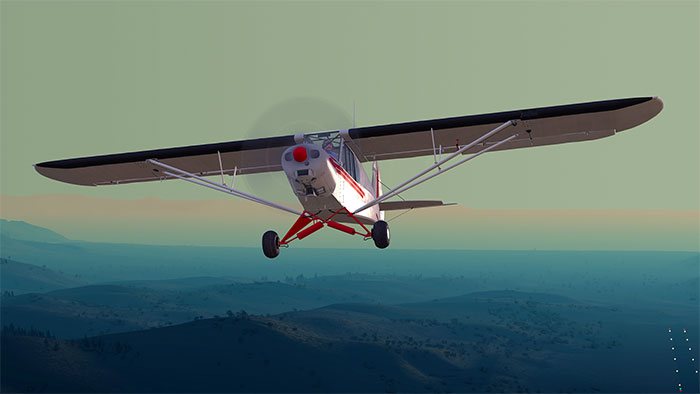 However, that's not all – for those who want something a bit more advanced, Dovetail Games have also announced a new Flight Simulator of their own.
The introduction of two fresh new simulators onto the circuit is only bound to make the entire market a far more exciting place to be in 2016. This new step into fresh territory for Dovetail, though, comes from a long-term aim of taking on the rights to develop and publish new titles utilizing the flight simulation technology developed by Microsoft.
After taking the reins of the popular series over for themselves, Dovetail Games have got to work on creating two fresh new simulation experiences which are due to freshen up and revitalize one of the most popular simulation series' on the market.
Always aiming to make a splash within the world of flight simulation, this first step into creating their own products bodes well for Dovetail Games.
Introducing Flight School
For those unsure of how to best fly an aircraft in the world of flight simulation, Flight School will be the perfect learning tool and starting place. It's a carefully crafted flight simulation experience which will take its time in showing newbies the ropes in how to best fly with maximum safety.
By showcasing how to manage light aircraft as well as helping newcomers to the simulation get to grips with the essential matters that make up a successful flight in a simulator, this could be a vital learning tool for new pilots.
It will provide an engaging and exciting way to learn how to fly properly in a simulator, removing many of the typical obstacles that stops people from getting involved in the experience themselves. However, this does not mean that authenticity is being shunned in favor of ease of use – Flight School will aim to make sure that all pilots will have to learn the real way.
There will be no corner cutting and no making the flights easy – everything that you learn in Flight School will be utilized and made the most of in other flight simulation environments later on down the line.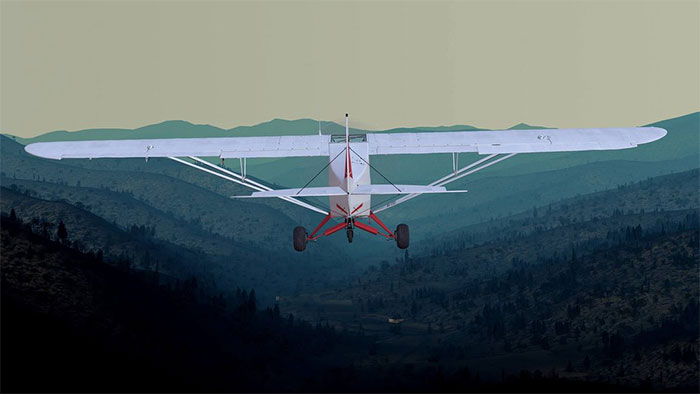 For new learners and those without any experience of commercial flight, this can be a fine place to get started. Flight School will introduce a series of helpful hints and tips to help hone your skills and reduce the level and seriousness of errors made in the skies.
However, the main aim of Flight School will be to help pilots learn how to fly iconic aircraft and utilize their own unique skills and abilities over time. It will provide the easiest possible introduction to the genre without making it out of touch with other simulators – what is learned in Flight School will stand you good stead for your time spent in other flight simulators.
Why Now?
Put simply, the introduction of Flight School was for one simple reason – to help improve the overall learning experience. One major complaint of previous flight simulators has been that the learning curve was too steep for newbies, and the helpful in-game instructions and directions provided in Flight School is the perfect place to start correcting bad habits and learning new tricks. By giving you a hands-on experience from the viewpoint of a proper student, you will be learning the right habits and getting the correct skills taught throughout so that you can feel as if you have undertaken a proper, professional pilot training course.
The idea, though, is to combine learning authentically and taking on the most professional of flight habits by making it fun and easy to learn. Dovetail Games aim to stay true to the elements of flight simulation that make it so fun, whilst assuring it's an attainable goal for newcomers to the series.
In a fully 3D world, it can be a huge challenge to learn the ropes of flying an aircraft effectively and managing the flight from start to finish. With Flight School, pilots can learn tricks they have either forgotten or never heard of en route to becoming far more refined virtual pilots. From learning how to climb and descend through to mastering your ability to pitch up, Flight School can act as your sole representative for proper learning and self-improvement as a virtual pilot.
This training regime can help pilots turn a rough landing into a smooth one, and a tough take-off into a simplistic adventure. Everything has been refined and changed to make sure that virtual pilots can actively learn and improve everything about their flight procedure and planning along the way. This makes a massive difference to your overall flight control, ensuring you stay on the right track as you fly and also making sure that you get access to the kind of help that you need by having a simple tutorial system to learn from.
Flight School is here to help.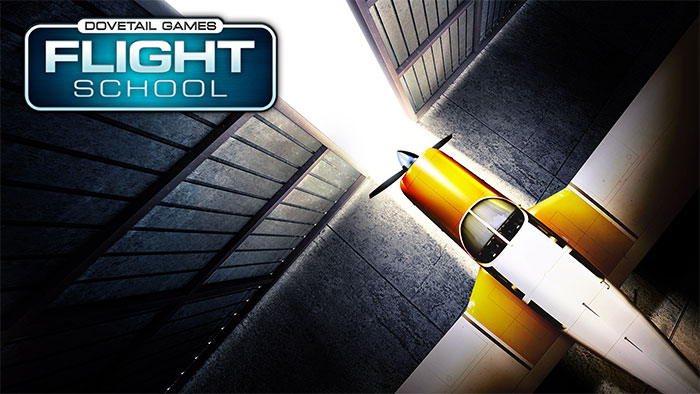 Full Flight Simulator
The other big release of 2016 is due to come from the Dovetail Games Flight Simulator release. Seen by many as the next step in improving and changing an outdated module, the newest edition of Flight Simulator will hopefully modernize and improve upon the most solid of foundations. As flight simulation has lessened in scope and become a more specific and unique brand of "gaming", it's become harder for new people to get involved. Whilst Flight School will look to try and deal with this problem and give everyone a gentle access node to the world of flight simulation, Flight School will also look to broaden the scope of appeal.
However, this does not mean that features will be stripped or the authenticity of flights will be diminished – flight simulation will still aim to be as authentic as ever before. Hardcore fans will still have all the access to the challenges they need and the level of realism they desire; the main difference is that now, with Flight Simulator, everyone can eventually break down the barriers and the challenges and become proper pilots themselves.
The idea of Flight Simulator is to dial back the credentials needed to actually enjoy the simulation – it's not about becoming a real pilot through the simulations teachings. It's about getting the best possible level of understanding so that you can translate this into getting the maximum enjoyment possible from being involved in a flight. Instead of leaving newbies with a sense of dread when they see everything they have to learn and get to grips with, Flight Simulator wants to make them feel awestruck and elated when they see just how effectively they can manipulate the aircraft of their choice up in the air.
The days of flight simulation being a closed shop for experts only should, hopefully, be changing.
This will also come with a Free Flight mode, designed for those who want to push the training they have received to the highest level and showcase what they have picked up from the learning process itself.
Translating the Feeling
The main idea of the new Flight Simulator and Flight School process, though, is to help people understand the actual appeal. In a statement to Xbox.com, Creative Director at Dovetail Games Steve Hood discussed that his previous experiences as a lead on creating Formula One racing video games helped him understand the various challenges associated with helping people "get" something more attuned and specific like flight simulation, or racing.
This is what Dovetail Games aim to improve upon with the latest release – making people realize and appreciate the sheer gravity of what is involved with flight. Hood immersed himself in the culture of F1 and what makes it so great for the pros involved as much as the fans, and now hopes to bring this same infectious enthusiasm and courage to the world of flight simulation.
Instead of making you become an authentic pilot through hours of challenging learning and stress, Flight Simulator can now open the doors to help you feel like a pilot much quicker. By taking a fresher approach to flight simulation, Flight School and Flight Simulator might just open the market up to a whole new audience once again.
Speaking to dovetailgames.com, Hood stated that,
"By empowering players to handle the controls of the aircraft, we will help them to immerse themselves in the very best and most thrilling aspects of flying in an up-to-date and technically cutting edge environment."
This positive move towards making flight simulation more accessible tallies well with the aims of the series, with Paul Jack noting that the simulation experience hasn't significantly moved on and changed too much since the release of Microsoft Flight Simulator X. A decade on, the idea is to take the best of the last decade and transform it into an appealing simulation product that grabs the attention and the emotions of fans of the series for decades as well as people who felt locked out of the loop in the past.
The simulation aspect, according to critics, has overtaken the enjoyment of the process in previous releases and this latest addition looks set to transform this. Speaking about the latest releases, CEO Paul Jackson noted that,
"Consumers today expect a much slicker experience across all genres. They want simulations that are realistic but also accessible. They want to be led to a place where the focus can be on reaching great levels of accomplishment, rather than struggling to get to grips with the operational aspects. And that's precisely what Flight School will deliver."
Keeping in with the Old
This product release comes as an exciting new announcement for the flight simulation community, but there were early fears that this could spark the end of what has been close to a decade of modifications, releases and changes for the Flight Simulation X package. However, it's already been noted that there is a strong possibility that Flight Simulator will be fully compatible with all FSX mods out there at this moment in time.
Since the base software package is essentially (hopefully) the same or very similar, it's going to be much easier to include compatibility for old mods and features like this. With new technologies improving the features and giving a greater scope to what is possible in the world, it's more likely that these changes will complement and enhance old mods instead of making them obsolete.
The main idea, then, is to produce the best of the old FSX atmosphere and style whilst modernizing it using innovations from the last decade. What this latest release will not do, though, is abandon the essence that made FSX one of the most popular simulators within the community.
Instead, it looks to build on these strong and smart foundations whilst introduced various new features that would not have been possible in the past. Dovetail Games also noted that they will be in this "for the long-term" and will expand and change the release for years to come.
For fans who have grown tired of FSX and felt like a new release was needed to finally take its crown and move simulation on into a new era, this next step in the series by Dovetail may be just what you are looking for!
Be sure to check by here for more details in the future.
We'd love to hear your comments about this exciting news, please share them in the comments section below.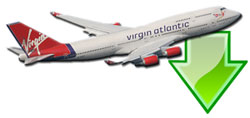 Don't forget... We have a huge selection (over 24,000 files) of free mods and add-ons for FSX, P3D & X-Plane in the file library. Files include aircraft, scenery, and utilities All are free-to-download and use - you don't even need to register. Browse on down to the file library here.