If you have been a fan of flight simulation for some time, then you'll no doubt be aware of just how effective the Microsoft Flight Simulator series has been over the years. It's become the absolute staple of flight simulation quality and realism for many years and is one of the flagship Microsoft gaming products. The most recent release, Flight Simulator X, was hugely received at the time and quickly established itself as the key player within the flight simulation industry.
Therefore, it's interesting to see that Microsoft Flight Simulator X has finally been ported to Steam. As the premium online service that most people use for their gaming today, it makes sense for Flight Simulator X to finally make its way over to the platform. Re-released by Dovetail Games, the people behind the popular RailWorks series of train simulators, this has a lot of nice new features included that can make this a very worthwhile purchase.
As this is a lengthy review, you can jump to individual elements using the links below;
​

If you've never played a flight simulator then before then FSX: Steam Edition is just what you are looking for. However, if you've previously spent time using these simulators then you'll be probably wondering just what the reason for buying this again would be. After all, if you've been building up a huge collection of add-ons and DLC for the original FSX, do you really need to install the new one?
We want to take a look at the new features and help users decide if the latest re-release of FSX is really worth your time and money. If you've already got the original edition then it might be worth reading on as you'll be able to find out just what has actually changed from FSX and FSX: Steam Edition.
For anyone who has never taken on the joy of flight simulation before, though, you'll find all the help that you need in deciding if this seems like the kind of experience that you would enjoy. Flight simulation is quite a niche entertainment subject so it's not uncommon for people to find it a little bit too realistic or overly challenging – this review will let you see just how in-depth the process goes, and whether or not it's going to be suitable for you.
Whatever you decide, though, there is no doubt that FSX is the main name out there in the flight simulation world – but is it enough?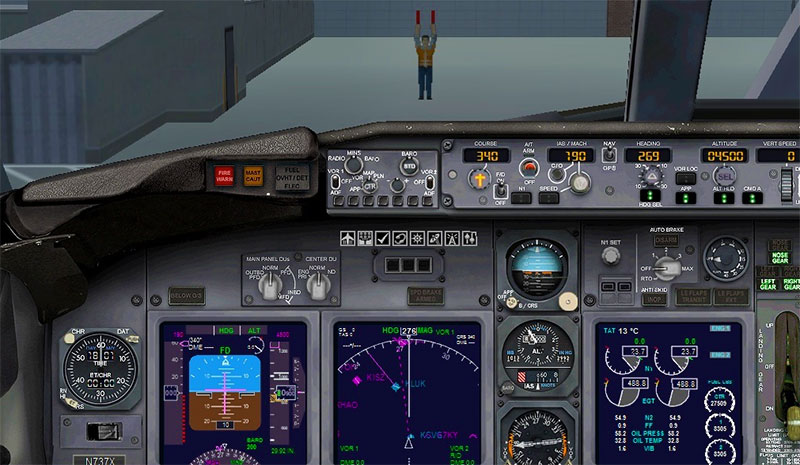 What's Changed?
Whilst many users might not be quite sure what to expect when they first fire up FSX, this should help you understand what has changed from the normal edition of the game to the Steam Edition;
Built using the VS2013 compiler instead of the old VS2005 library that was used when FSX was first released. This improves performance and overall quality of enjoyment, without removing the capacity to load up all of your old FSX add-ons and DLC that you owned for the original edition

The old GameSpy online mode that was frustrating at best has been removed entirely – it's now replaced with a modern, easy to use Steam online mode. This makes matchmaking and finding other players to fly with easier than ever – this is one of the main new features and can really up your playability of the series, allowing you to take to the skies with your friends and fellow pilots with ease

Various changes to hotkeys to make the simulator easier to control with the keyboard, and making hotkey functions easier to memorize by having more distinct buttons linked

Huge improvement to the texture quality throughout – the number of textures that can be loaded, as well as their default quality, has been improved

New aircraft have been included to make your flight experience even more enjoyable and varied

A huge amount of bugs have been fixed that have been plaguing users for many years – this makes it so much easier to fly your aircraft without being bogged down by strange errors

Improved overall load times for everything from the map loading up to the textures that appear on-screen – less lag between textures loading is one of the most noticeable improvements to performance

Improved compatibility with more modern operating systems too – this will run perfectly fine within Windows 7-8.1
Overall, these changes and additions might seem quite minor in that it doesn't really introduce any new features outside of the totally working online mode, but it's a huge improvement over the normal edition. Whilst some might see it as nothing more than a new service pack, it's been re-released onto the Steam platform for ease of use and installation.
Add in the fact that you don't need to install either the normal edition or the Steam edition (you can have both) and there's no real need to start panicking about losing all of your old progress or invalidating all of that DLC you purchased in the past.

Key Features
Arguably the most integrated flight simulation experience that there is – despite being released in 2006, this simulator still more than holds its own in 2015

High-end graphics and attention to detail ensures that you have a flight simulator that not only performs well and is hugely realistic, but it looks absolutely fantastic whilst doing so

A huge amount of selections in terms of aircraft – covering all shapes and sizes, you'll find a massive collection of aircraft to pick from that follow realistic planning and statistics so that you can fly the aircraft just as you would in the real world

Hugely realistic in that it gives you as much control as it possibly can from within the cockpit for each aircraft. You'll have control over just about everything that you could possibly need to make a safe and simple flight

Massive attention to detail for each and every aircraft in the game – no longer will you feel like you are flying an imitation, with ever aircraft bringing its own personality to the table. Enhance your flight experience and your development as a pilot with this excellent flight simulator

A thriving community that has released thousands of high-end DLC and mods – you'll be able to pick up just about any aircraft you can think of, and use it in stunning detail and intricate realism!

Made to improve your overall flight comprehension as well as enjoy yourself, FSX: Steam Edition comes with a wealth of extra modes that you can enjoy including a multiplayer section

Included in this modes is a 50-mission campaign mode that lets you do plenty of unique tasks and take on various roles from your aircraft – you can literally play these over and over again, for countless hours, and see a unique situation almost every time!

Based on real-life flight, you'll be learning the same kinds of tricks that a real pilot would. To balance this, the simulator is extremely punishing – if you are looking for a challenge to your flight credentials and to see if you are good enough to fly, this is it

A huge selection of editing tools so that you can make your own aircraft and edit the world as you see fit

Fully working online mode so that you can take on your friends in competitive flight, and prove who the best pilot is!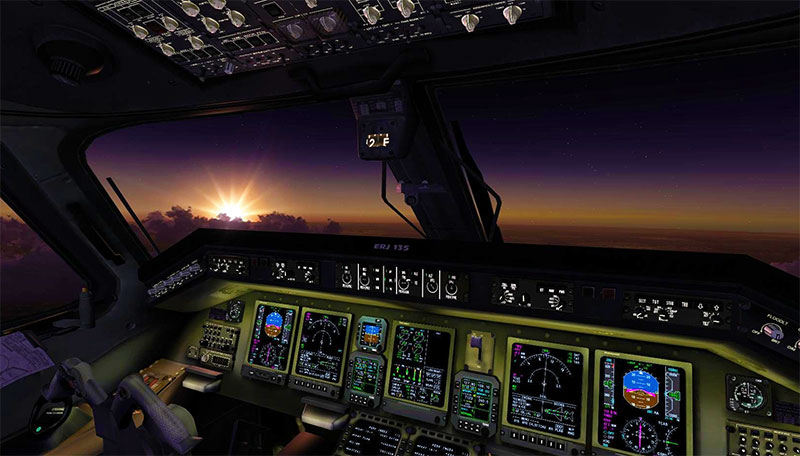 ​
Ease of Use
One of the main improvements in FSX: Steam Edition is that the game itself is so much easier to use. Running through the powerful Steam platform, you'll be able to fire up the flight simulator and choose from more than 24,000 airports that will give you the springboard for an exciting flight. Taking away a lot of the difficulty that made even getting into the game hard for newbies, this is the easiest to use flight simulator release to date. Dovetail did a great job of making it accessible, similar to their own releases in the train simulation department.
Not only does this made the process so much easier to get involved in but it makes it easier to learn. The tutorials that you get will do an excellent job of teaching you the basics of flight within FSX and will make sure that you can take off and hit the skies with efficiency as soon as possible. In terms of installation, it's just a matter of clicks as you simply download it directly from Steam, wait for it to install, and run the game from your Library.
It really is that simple! Steam makes it incredibly easy for people who have never played a flight simulation game before to just get stuck in. the ease of use drops off slightly when you start to try and do the advanced stuff, though. For all of its accessibility, you will find that doing the hard tricks in the air and actually flying the missions is far more challenging. You won't get any kind of leeway in this simulator, so if you want to experience high-end simulation that will really put you up against it you might want to check this out.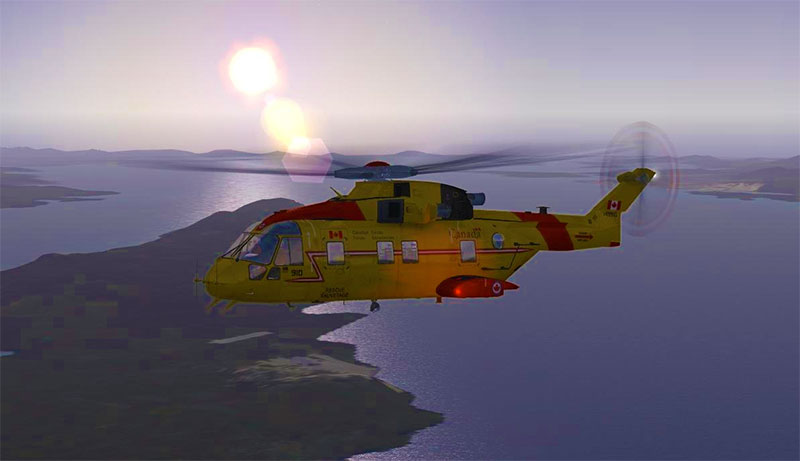 ​​
It makes up for being so difficult at times, by simply being incredibly rewarding. Finishing those campaign missions or even just beating your old flight records in a sandbox flight takes time, patience and skill – and when you do succeed, it feels brilliant. This is what FSX: Steam Edition is so good at; it helps you get to the level of skill that you hoped for by making the entire flight so challenging!
There's nothing easy about actually playing FSX – you can load it up in a matter of seconds and be in the air - the real challenges start when you are dealing with the actual aircraft!
Graphical Quality
As mentioned before, FSX came out nearly a decade ago. Therefore, it was important that there were some changes to the overall presentation within the Steam Edition. This has all the hallmarks of your traditional 'HD Remaster' in that it changed some settings to unleash the simulators latent potential – it looks a bit more refined and sharper than the previous release, that's for sure. Whilst the deal with Dovetail meant that no graphical changes could be made directly, some of the changes listed above indirectly make the simulator run and look smoother.
These small additions really help to sell the look and feel of FSX, making it easier to buy into than if you were to play the original (it looks a little rough now thanks to advancements in graphics, but changes to the config mean you get a higher overall standard with the Steam Edition).
The graphical quality is most prominently seen on the aircraft that you'll be flying, though. They look incredibly like their real-life counterparts and give off that feeling of quality and real class – each aircraft looks and feels different on the inside and out.

Therefore, buying into the philosophy that what you are flying is in fact some kind of representation of a real-life aircraft isn't too hard to image. Whether it's the small little spoilers within the military aircraft or the simplistic nature of the A&E Helicopters, you'll find that each aircraft comes with its own neat little quirks.
The rest of the world isn't quite as impressive, though. A lot of the world can feel a little generic at times and whilst there's obviously a bit too much to ask of the developers to re-create the whole world, it can be hard to tell where you are at times. However, on the highest graphical settings and the right quality of machine you can find yourself quite impressed with what lies underneath you when you use the top-down camera.
It's not so much the quality of the designs that is the problem, just the lack of variety. Parts of the world that look nothing alike can feel far too similar, and this can kill the flight experience quite dramatically – remember, though, that is a simulator. It's not a high-end game with an onus on graphics but on the realism and authenticity of the entire thing.
This means that whilst you might find yourself a little let down with the lack of structured change and variety to the world around you, the quality of the aircraft and the actual simulator itself should help make up for this.
Attention to Detail
The attention to detail in this game is absolutely spot on – it gives you a real sense of what you are flying, and makes it much easier to buy into than you might have imagined if you just based it on the graphics. Each aircraft feels, looks and operates like the real thing and every feature that can be added has been added. The real quality of this simulator shines through in the cockpit, not in the world around you that is purely there as a supporting element. What was important in FSX, particularly with the Steam Edition, was to improve functionality with the aircraft – and it does this in spades.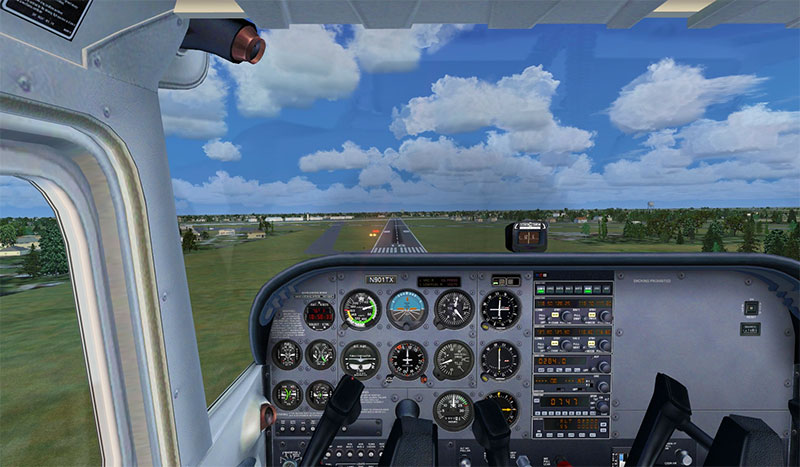 ​
The attention to detail in aircraft performance is simply magnificent. You'll really feel like you are making the decisions you wanted to, and every little decision you make about the flight will be felt – this makes it much easier for people to learn just how high-pressure the life of a pilot can be. Some of us might look at the job and think "it looks a dream" but the Steam Edition can certainly change your mind on that quite quickly!
The difficulty of the simulator comes directly from the attention to detail. Whilst, as we touched on above, parts of the world can feel a bit generic when you are concentrating on the cockpit and all of these realistic gauges and buttons it becomes much simpler. If you are looking for a flight simulator that takes away a lot of your aids and makes sure that you really do need to pay attention for the whole flight and for every little alert that comes in, this is for you.
The graphical attention to detail is still very impressive – the small changes that you see happen in real-time as the sun goes down and the stars come out is pretty damn impressive. The world starts to change around you and those overnight flights become far more enjoyable. If you want to find a way of enjoying a flight simulation experience without making it too difficult for yourself to get to grips with what is being asked, then this is a good place to start.
Make no mistake, though, there is very little room for punishment in FSX. The Steam Edition improves performance in all areas, so you'll be getting a fluid if somewhat difficult to learn flight simulator that pays very close attention to the minor details.
Realism
Obviously, like any good simulator, realism is the aim of the game. Well, if that's what you want then you'll find it here in abundance. As mentioned above the attention to detail is absolutely spot on and this makes it really easy to start noticing the realistic little quirks and additions that make FSX, and its more modern brother, such an addictive part of the flight simulation world.
The realism is brought to life in the tutorials more than ever, which will help you get to grips with the system and the way that the game operates. These awesome tutorials show you how and what you need to do and in doing so really shines the torch on just how realistic the experience can be for you. If you aren't sure of what to expect when you start playing this simulator, then the tutorials are an absolute must for you.

They'll help you get to grips with the learning curve within the game, and ensure that you can start picking up the good habits that you need to be a successful pilot. What you might find is that you'll spend a lot more time than you intended getting used to the physics and gravity of the engine, and this can hold you back at first – it can actually even put some people off continuing.
However, as it's a pure simulator you can expect to have to deal with those tough assignments and to struggle to get to grips with the realism of the simulator – this is what you would be facing in real-life, too. It's supposed to give you an accurate representation of what being a pilot is all about, and this makes it much easier to start enjoying yourself from the off once you realize that nothing in this has been streamlined or made easy.
The realism can be off-putting if you've never played before but the improved performance of FSX: Steam Edition means that more users than ever before will be able to start picking up those little tricks and tips that make the simulator so popular in the first place. Whilst FSX is almost identical to the Steam Edition in terms of features and realism, the improved performance of the game can make those little strips of realism stand out even more than they did in 2006.
In-Game Quality
The in-game quality that you'll find with the Steam Edition is the same as FSX, albeit made to run faster and to work properly with modern operating systems. The in-game quality is improved by the fact that the airports feel very much alive – you'll see baggage handlers scuttling from one side of the place to the other, baggage carts being filled up and many other smaller additions that help the entire thing feel far more inclusive. It's these small touches that the Steam Edition helps to blossom that makes the in-game experience so much more enjoyable for everyone.
If you played FSX and felt it was too outdated then many of the improvements found within the Steam Edition will be enough to make it more exciting. It runs faster and, for software with so much going on in the background, runs very smoothly at all times.
The quality in-game is helped by an absolute army of realistic sounds that are absolutely brilliant to hear and will give you all the help that you need in really buying into the world around you and suitably enjoying it. Add in the fact that the controls are as responsive as they've been in any simulator, and you'll find it incredibly simple to get to grips with.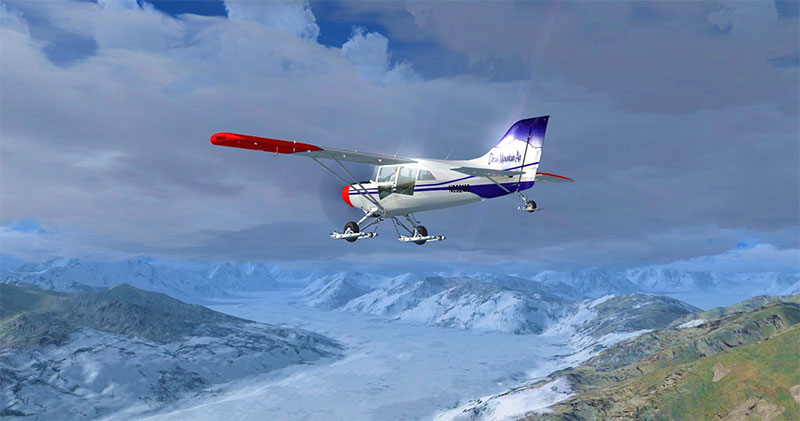 ​
The in-game quality is hampered only slightly by the learning curve but for anyone who has simulation experience, you'll be aware of what to expect. This makes it so much easier to start learning from and using properly, and whilst there aren't many changes from FSX in terms of gameplay quality you'll find that it's just more refined.
The improved online makes this much easier though – you can enter into worlds with large swathes of players involved so that you can all take off together, have races, complete challenges, etc. This makes the online version a lot more fun than it used to be with the useless GameSpy MP client so this helps to change that up drastically and make the online section of the game far more enjoyable than it was in the past. If you want to experience FSX online then the Steam Edition is worth buying for that alone!
Extras
One of the best things about this latest release is the fact that it already has some official DLC released. They introduce new planes, airports, game modes, and other additions that can really make the product feel better. If you picked this up on one of the many sales they do for it then you'd be as well just picking up the extras while you are there – they improve the overall experience massively.
These add-ons are quite cheap, too, and give you a lot of extra hours' worth of content to enjoy. They take in various timelines within aviation and this can make it easier to have a far more balanced list of aircraft to fly down the line. Also, the Steam Edition comes with the popular Acceleration package which was very popular back in the day so if you want to improve your content listings you can add in the new DLC packages without having to shell out for Acceleration again.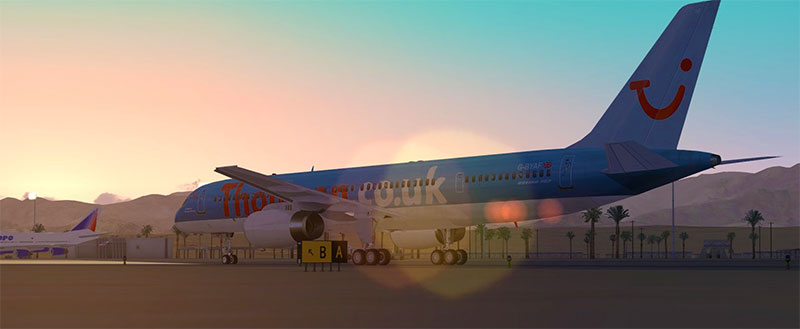 Add in the fact that the modding community for FSX is one of the most vibrant there has ever been, with thousands of amazing products out there to purchase and improve your simulator, and you'll find that the extras for FSX dwarf the vast majority of software. You'll get the chance to add in entire mods for the game that brings new modes to life, new aircraft, new cities, and improve the overall performance, look and feel of the game. Dovetail may not have had the rights to make graphical changes to the engine but there are plenty of fans who have done so in the past and you can benefit from their hard work and expertise! All payware add-ons will also work with this version.
All mods for FSX original are totally compatible here, too, so this makes it much easier to get to grips with. if you've got a nice big library of mods installed you just need to point your Steam Edition to them within the settings and you can start using all of your previous purchases in the newer, fresher version of FSX. It's virtually the same game so getting everything to work shouldn't be an issue.
If you do run into any problems you'll find that the developers of each mod are more than happy to help you troubleshoot and get the mod working, so look at the individual support forums if you ever need help installing any of the FSX mods out there. The official mods will install with a few clicks of the finger – simply buy them through Steam and they'll automatically be added in for you – perfect!
You can view our FSX add-ons & mods library here (with thousands of files).
Videos
We have a selection of videos below that will provide a demonstration of the software in use. The first is the trailer video while the second demonstrates gameplay and what's possible.
Official Launch Trailer
Below is the official launch trailer video. This video was used for the original FSX release back in 2006 but has been modified slightly by Dovetail Games to reflect its current version (Steam Edition) but essentially it's the same.
Gameplay
Below is a video created by MatZeus from YouTube that demonstrates gameplay within FSX. From what we can see, it appears that this is a stock setup with no third-party add-ons or expansions used giving a true representation of what you'll get in terms of gameplay out-of-the-box.
New FSX Beta
Update November 2019
There is a new beta edition of FSX released by Microsoft on Steam that is enabling them to improve the new simulator due for release in 2020. The Simulator will simply be called, "Microsoft Flight Simulator" but it has become known within the community as "FS2020".
The new beta also adds many bugfixes for the Steam Edition of FSX. Read all of the details here. Unfortunately, it's only being released for the Steam Edition so boxed users won't be able to install the update (from what we are aware).
How it Compares With The New MSFS (2020)
Update November 2020
We thought we'd update this review with a little information on how FSX compares with the brand new Microsoft Flight Simulator released in 2020 as our users were asking. They didn't want to make the shift over to the new platform without a decent comparison before their purchase.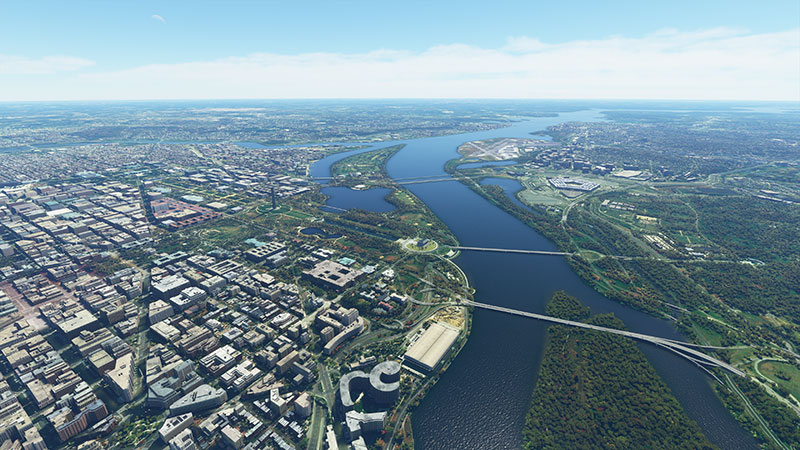 If you don't know already (which I'm sure you do) - Microsoft released a brand new, revamped version of their Flight Simulator package bringing it right up to date to support the latest hardware, a completely new graphics engine along a complete redesign of the base sim (although it does have some roots in FSX).
You can read the entire coverage of our FSX/MSFS comparison on our Microsoft Flight Simulator review article here.
You can also watch our airports comparison video below;
It's likely (even though you are reading about FSX) you have moved over to the new MSFS platform already - or at least given it an install and play around. If so, you may be interested to know that we are now supporting this new simulator in our add-ons library. You can view all of the latest MSFS add-ons in our library here (just like FSX). Expect it to grow exponentially over the coming months.
The Verdict
Overall, FSX is a bit of a conundrum. It brings lots of positive features to the table and makes sure that you'll be able to start becoming a better and more enjoyable pilot. It's a big improvement over the original edition of the game and makes it much easier to get to grips with, and therefore actually enjoy.
However, does it actually change enough to warrant a full-price purchase if you already own FSX and its assorted mods? This is where perspective needs to come in, and you need to decide whether or not having better performance and online features are worth the cost.
The easiest way to make this decision is to weigh up two things;
How old is my FSX?
Will the disk hold?
Should that disk ever snap you'll need to replace it, whereas buying the Steam Edition means you have it forever. It can be installed and uninstalled at your whim, and this gives you a lot more security over your FSX copy. Now you don't need to worry about disks or anything of the sort – you just need to have Steam installed to get access to your Steam Edition.

It helps to spice things up and modernizes a hugely popular flight simulator, but if you are tight on cash and already own everything you certainly don't NEED it. It's very much worth having if you've got some spare money and/or you see it on sale, though. For the fact it's permanently yours, you'll be able to use it when and where you want.
The fact it improved performance so noticeably, gives you some minor new features and additions, and also makes sure that you have access to a safe and secure multiplayer platform probably makes I a worthwhile purchase for anyone who is really into their flight simulators. If you don't play FSX much anymore or you want something to re-light your fire, this probably won't be it.
However, if you are new to the flight simulation world then this will be the best choice out there on the market. It gives you every feature you could possibly need, and makes becoming a better pilot much easier than you might have imagined! You'll learn authentic, tips and tricks about being a pilot through this simulator, and have barrels of fun along the way.
You can grab your copy of FSX Steam Edition over at Steam.
​

​
We give the Steam remake of this flight simulator a full 5 out of 5 stars.
I'd love to hear your comments regarding the Steam Edition of FSX, so please do post them below! Also, if you like this article - please do make use of the "Share" buttons below.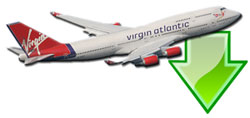 Don't forget... We have a huge selection (over 24,000 files) of free mods and add-ons for MSFS, FSX, P3D & X-Plane in the file library. Files include aircraft, scenery, and utilities All are free-to-download and use - you don't even need to register. Browse on down to the file library here.