For flight simulation fans, their main concentration and result is always going to be about realism and taking the simulation experience to the next level. However, the ways that this has been adapting and changing over the years has been incredibly impressive – now, more than ever, people are turning to things like virtual reality to try and offer a fresh perspective.
Whilst VR equipment is still in its relatively early stages of birth and development, the production of tools like the Oculus Rift has been a breath of fresh for VR inspired fans. Again, these projects are still in a minimal level of design so their full potential is not even close to being realized – but what we have access to already is one of the most impressive aspects of virtual reality gaming and simulation has ever seen.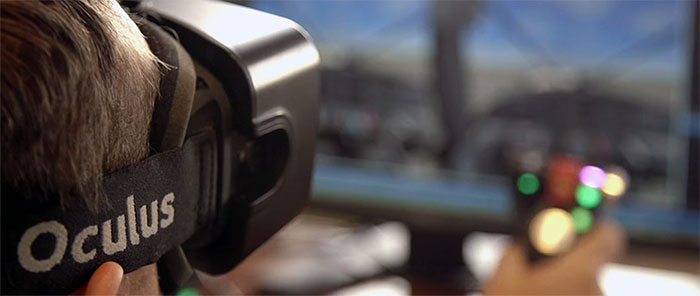 It's totally allowed the actual development of virtual reality to occur in gaming – and nothing could be more important than allowing people to truly experience what they original wanted to. The experience of VR in a video game is absolutely incredible – but what about the development of simulation?
Thanks to the help of the brilliant FlyInside, who we will discuss further later, the creation of a genuine and specific adjustment for FSX and P3D has finally come alive; it's available for the Oculus Rift and will, in time, offering the most designated and unique form of virtual reality ever seen in a flying simulator or video game. It's going to completely transform the look and feel of this kind of simulation, making it easier to follow than ever before and ensuring that the whole thing can be managed, prepared and experienced in the most realistic environment ever made available.
The Oculus What?
Given the immense level of power and precision provided by the Oculus Rift, it's a bit of a surprise to us if you have never heard of it! It was also one of the big successes through crowdfunding, as the project went through various prototypes and ideas that were funded via Kickstarter, the popular online website that allows people to get the money they need to take their dreams and projects that next step further.
The Rift itself is a powerful prototype that raised around $2.4m in crowdfunding, and eventually became one of the first ever consumer-targeted VR headsets that is equipped for more than just gimmicks an basics.
It's built to work with video games and simulators, and will continue to change and develop as time goes on. Whilst the "real" Rift is not supposed to be ready until 2016, it's expected to continue to improve and develop far beyond its original 1080x1200 per eye texture with a 90Hz fresh rate. All we know is that when you use this hardware with a video game – especially something like FSX or P3D – you get to take on a whole new level and perspective of what flying would actually realistically feel like.
For the sim junkies out there who just need to use something a bit more challenging, a bit more unique, and a bit more engaging than the original joystick and pad that adds to the effect, you should really consider picking up an Oculus Rift if you have enough spare cash!
It's a truly exhilarating process that will give you all the help that you need in getting to know and understand just how a simulator can be adapted and changed to fit with the whims and ideas of the public. This alone captures the feeling and standard of FSX and P3D in a way that no mod so far has ever been able to achieve.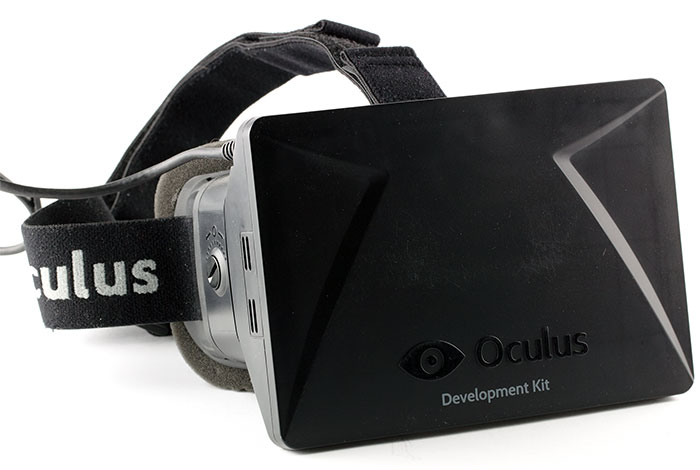 How Does This Work with FSX?
Basically, the solution and the premise is rather simple – well, at least in explanation. The creator of this project, Dan Church, has created a plug-in that effectively transfers the graphics and the capabilities of FSX into a whole new virtual reality engine which can run with FSX. Therefore, you can take the entire feeling and format of the Oculus Rift – and all of its amazing, lifelike features – and use it with FSX. The simple concept, however, hides what is without a doubt one of the most promising and effective FSX mods that has ever been created.
It's absolutely amazing to be able to take FSX into the skies and see what the world below you feels like; it really does make it easy for you to take FSX into a whole new realm of realism and make it feel like you are flying from behind the pilots mask! The program is designed by the guru who came up with the brilliant DCOC plugin that was created for Prepar3D, ensuring you'll recognize the quality of his work.
How Is This Funded?
The entire project is being funded by Kickstarter members who want to help make sure the project can be finished – it obviously takes immense development and planning time. However, the mod is receiving steady and solid support – and if you would like to input some money to it, you can do so through clicking HERE. This mod, at the moment, is still in alpha stages and will be quite a while until we see it being released. As one of the most impressive mods ever created for a flight simulator, it might just deserve a small donation on your part!

Is It Available for P3D?
It will be in the future, yes. Work has commenced on the Alpha for P3D and it will be, in time, made available to anyone who wants to see this project be moved into as many simulators as it can.
So, P3D users, you will soon be able to take to the skies in a format and a style unlike anything that you have ever been able to do in the past thanks to the massive attention to commitment, detail and quality that Dan Church is capable of fully creating.
When Will It Be Finished?
At the moment, this information is a bit of an unknown question – there is still a lot to be learned about and changed in the future. The program is still in an Alpha phase and therefore may not be ready for quite some time. Users should expect to be waiting a considerable length of time until the full Oculus Rift program is finished, nevermind the actual creation of this modification! Given the huge range of adjustments that are still needed, this project needs to be improved and optimized several times before final release will arrive.
The chances are that users just now will find themselves dealing with a wide array of bugs and problems along the way – you'll also likely have some good ideas that you may want to contribute to Dan Church. If you do, there is an official message board which can be located HERE. This will give you a chance to add your own opinion to the product and make sure that come the time of the release it's going to be as effective, as attractive, and as easy as it possibly could be when you first start moving forward like this.
The software itself does not actually fully support FSX yet, either, at least not every version. It's made to be used with the most recent version, the Steam Edition, and therefore may run into some coding and concept errors when you are using the Oculus Rift format with a less modern equivalent of FSX. If you are having any problems when you try out this software your best bet is going to be trying it with the Steam edition.
Besides, this has improved support and running capacity for the simulator anyone so you'll benefit from Steams more integrated, improved performance.
At the moment, this software has an absolute incompatibility with any laptop that is made by Optimus. Over time this will be improved but at the moment a rather strange error is causing he software to either run better than ever, or not run at all. The middle ground is limited with this error so it would be appreciated that anyone with an Optimus laptop can try it out and let Dan Church know what the experience was like. It's recommended that you can get system details prepared, too, as this will make sure that support can be adequately provided.
At the moment, the software has no support for either SLI or Crossfire. This is something that will be a problem for some but, at the time of writing, there is simply too many different factors that can come into play that causes a significant problem with the running and preparation of the software itself.
If you want to make sure that you are using FSX properly, and then make sure you go through the video settings to change the way that the GPU is being managed as a multi-GPU is far less secure at the moment tan using a single GPU with FlyInside at the moment.
Can I Try The Software Out?
Yes, of course you can! You just need to head to the official site and have a look at what they have to offer you – at the time of writing, the simulator and the Oculus Runtime packages are all provided on the main sight so you can easily managed the software and ensure that it works just as you had intended when you first purchased your Oculus Rift. Needless to say, though, you need to have an Oculus Rift and full access to FSX or P3D to work.
What is the Progress Of The System?
The software itself is progressing very well and it has been adjusted and improved at a very fast rate. Just back in April 2015, for example, there were tentative discussions about what was to be improved. At that point, a user interface for managing performance stats and controls for the simulators was included to make it easier than ever to make changes and have everything working as you would have originally intended to. Additionally, new actions such as resetting the head position and calibrating other functionality features were included to add more versatility.
Many of the programs have been adjusted and changed, making it easier than ever to customize the current version of this VR experience. In April, they also announced that performance and stability had been improved with a greater level of time improving dual-view-rendering performance being included throughout, improving performance rapidly.
It makes a lot of serious differences to the way that the software runs even at this early stage, and the rate of progress has been quite astounding along the way. However, as Church notes, a massive amount of work still awaits and will have to be included in the near future to make sure things can be taken care of in the best manner possible.
More recent updates and changes, though, potentially point to a solution to some of the more serious bugs being not too far off in the distance. Through strong and consistent BETA testing, changes can be made incredibly quickly thanks to the introduction of a team to try this software out in a deeper manner than just flying around and having fun. Although testers have been decided at this moment in time, it could open up again in the future so keep your eyes peeled!
The software is, at the moment, being built upon the feedback and understanding from real-life pilots who the developer has been able to meet up with and get some true feedback and analysis from. Naturally, this makes a big difference and will make the whole project feel far more secure at the end.
These changes and additions from professional input will be invaluable to making sure that FSX and P3D can join everyone on their Oculus Rift devices, fully functional. This will change and improve as time goes on; making life so much easier than it's been in current format.

What's Changed?
Ever since the first release of the software at the end of June, there have been a significant amount of changes and improvements made. The original version, 0.1, was a simple Alpha Preview that provided the most basic features and changes for people to see the strength and the idea of the project, without perhaps getting to really see how it could be used properly.
However, by the 16th July, a new update was released that fixed a large amount of crash problems users were having and also corrected behavior that seemed out of sync with what was being asked by the user of the flight simulator, improving the performance quite massively. On the same day, too, a P3D Alpha Preview was released that was in a similar stage of development to the first preview.
The most recent update, at the time of writing, was a significant change in that it added improvements to issues with the Rift where it would not work and turn on appropriately when it was being used with specific NVIDIA setups. The next update is due soon, with more bug fixing and improvements expected to improve the overall performance level.
If you are interested in keeping up to date with the most recent changes and improvements within the FSX and P3D editions of this software you should really consider getting involved with the mailing list provided by the official FlyInside website, which you can sign up for via the blog.
Extra Aims
There are various smaller aims that the software has at the moment that it wishes to accomplish, and this is all down entirely to the funding that can be gained from other people – at the moment, the main option to go for is to try and create Leap Motion. The overstretch aim for this would be $20,000, and will provide even better functionality. It will allow for ease of use with cockpit and virtual windows around you using just your hands, and will make the entire program and progress of the software feel so much more alive than it does at the moment.
As discussed, P3D was one of the main additions and this has been able to already reach a fairly decent level of progress, albeit it still needs a lot more work than the other FSX version – it's still a hugely impressive recreation of the original system.
Another big goal was to try and add in extra viewpoints that would be far more flexible. This would add a nice way for people to be able to move from various views with just the click of a button and would make it easy to bind viewpoints like pilots seat, co-pilots seat etc. this will make it a lot easier for people to control their view and ensure that they can see everything that they need to during flight.
The last goal is to add DX10 support eventually, and this would need $40,000 in total to achieve this. This will offer greater performance and less memory usage with DX10 mode whilst still giving that massively impressive level of performance. This offers a strong and stable level of support, and this will make the Flyinside experience a whole lot better than it could be moving forward in the near future.
Demonstration Video
FAQ
As the program improves and develops you can expect to see a large increase in the amount of information provided in the original FAQ, but for anyone in this situation at the moment who cannot get FSX or P3D editions of FlyInside to work the way that they intended, this basic FAQ should help you run the software and make it work as it was supposed to in the first place?
FlyInside is not working with FSX at the moment – what should I do?
The first thing that you should do is visit the official FlyInside message boards – they provide a lot of the most common and basic problems, as well as useful suggestions to try and correct the issue as quickly as you possibly can. Another useful thing to try is to post a message on the message boards; support staff there is incredibly helpful and can provide answers.
Just make sure that you deliver as many details about the problem as well as a detailed list of your system specifications and the kind of Oculus Rift device that you are using. The more detailed that you can be with your response, the more likely you are to receive an answer that will genuinely help you fix the problem.
The FlyInside interface is annoying me – can it be turned off?
Yes, to do this you just need to look under the FlyInside settings window – there will be an option for 'Show/Hide Splash Screen'. Simply hide it and you should no longer have the added-in UI options on screen as you fly. This can be added to a joystick or keyboard button to make it easier to change the UI as you fly, depending on what it is that you want to achieve.
Is VR Constant with FSX after installation?
No, it's not – you can use FSX without the Rift, you just simply run the software without the Rift being turned on and FlyInside will not automatically start up then.
FlyIside works, but the monitor can get stuck a lot – is there a solution for this?
At the moment, this is a common bug that can be a big issue. The best way to try and updating the problem and make it go away, temporarily, is to simply resize the FSX window once or twice. This is usually enough to unstick the software. It's an issue that is being solved.
Is Oculus Rift 0.6.0.1 Ready?
No, at the moment this does not run with the Rift and will be some time until the next release is prepared. The incompatibilities with various graphics cards can cause a lot of problems – it's something that will be improved as development plans move further.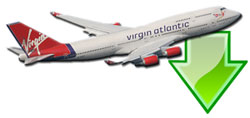 Don't forget... We have a huge selection (over 24,000 files) of free mods and add-ons for MSFS, FSX, P3D & X-Plane in the file library. Files include aircraft, scenery, and utilities All are free-to-download and use - you don't even need to register. Browse on down to the file library here.