How to Connect to a users game in Microsoft Flight Simulator 2004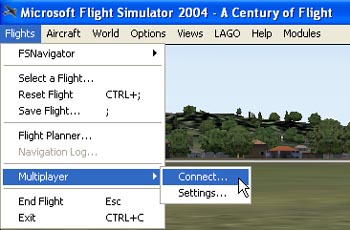 Start Flight Simulator 2004. Once the simulator has completed loading start a flight of your choice. Make sure you are parked on the apron and not on the runway. The reason for this is when you eventually connect to the online network another pilot might be seconds from touchdown and he would not appreaciate you "appearing" on the runway.
From the Flights Menu, select Multiplayer option by moving your mouse cursor over it. Another menu will now appear. Click on the Connect option.
Note: If you can't see the menu, Press "ALT" + "ENTER" to exit full screen mode or press "ALT" to access the menu.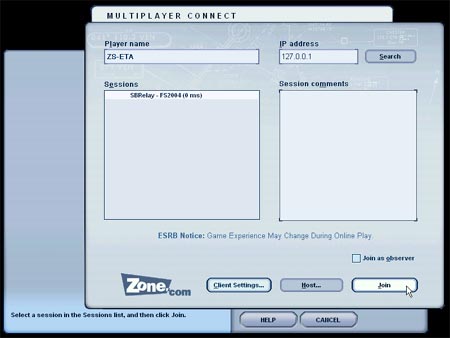 The Multiplayer Connect screen will now appear. You will need to fill in a Player name. This is only for internal use of the Flight Simulator and needs not be the "callsign" you will be using on the online network. However it might be a good habbit to keep them the same.
You should then type in the IP Address of the users game as posted and click on search. When completed, all active sessions will appear on the left of the screen - select a session from the list (also the same as said in the post) and click on Join!
Click here to find a server for multiplayer gaming in our forums