Microsoft Game Studios has announced Train Simulator 2, the sequel to Microsoft's realistic railroading simulation from 2001, Train Simulator. The new game adds five new highly detailed routes and will let players control a variety of trains, from 200-ton modern diesel locomotives to historical steam engines. The new routes will let players turn back the clock and control trains on the Pennsylvania Railroad's Horseshoe Curve in 1946 or go for high-speed runs through Germany on the Deutsche Bahn AG. Train Simulator 2 also adds dynamic weather and richer environments filled with people, vehicles, and roaming animals.
Train Simulator 2 is scheduled for release this fall. Microsoft's Train Simulator web site has now reveleaded that Train Simulator 2 is scheduled for release during the 2009 holiday season. The web site also has lots of details about what is going on in the design of the new sim.
Coming Holiday 2009
With more than 25 years of experience developing best-in-class simulations (including the best-selling Flight Simulator series), Microsoft Aces Studio is proud to announce the most realistic railroading experience ever made for the PC: Train Simulator 2.
As Real As It Gets™
Detailed 3-D cabs, locomotives, and rolling stock, with real-world physics, functioning signals and switches, next-generation graphics, and 5.1 Surround Sound all provide a highly realistic experience. In Train Simulator 2 you're at the controls of some of the most powerful machines ever built: from an ultra-modern high-speed intercity electric trainset, to a lash-up of diesels hauling intermodal freight, to a coal-fired steam locomotive.
World of Rails
Train Simulator 2 models most of the world's rail corridors based on real-world track data. Innovative terrain modeling, and custom and automatically generated scenery objects combine to create a realistic experience on rails worldwide and a great starting point for building your own routes. Four high-accuracy routes in North America and Europe provide engaging and challenging real-world locomotive operations right out of the box.
Powerful Tools
The toolset included in the software development kit (SDK) lets users customize and extend the Train Simulator 2 experience and share their creations with other virtual railroading enthusiasts. The official Train Simulator 2 Web site, TSInsider.com, serves as a portal to the world of Train Simulator 2.
High-Definition Living World
Animated passengers in stations and on trains, and animated crew members in locomotive cabs bring the world of Train Simulator 2 alive. AI trains add to the realistic railroad operations, and dynamic weather tests your skills. It's the most immersive and satisfying railroad experience ever offered on the PC.
Train Simulator 2 FAQ's:
Q: What is Train Simulator 2?
A: Train Simulator 2 is a PC simulation game that allows you to take the controls of a wide variety of locomotives and consists.
Q: When will Train Simulator 2 be available?
A: Train Simulator 2 will launch in Holiday 2009.
Q: What will Train Simulator 2 be rated?
A: The ESRB rating is pending. We anticipate an "E" rating.
Q: How much will Train Simulator 2 cost?
A: We have not yet announced pricing, but Train Simulator 2 will be priced similarly to Flight Simulator X.
Q: What are the differences between Train Simulator 2 and the original?
A: Train Simulator 2 includes next-generation, high-definition graphics. It's built on the Flight Simulator engine and delivers the World of Rails, which provides the unparalleled experience of running a variety of trains on rail corridors throughout the world. It includes a more powerful toolset. Unlike the original, Train Simulator 2 features character animations, including passengers at stations and in passenger cars, and cab crew. Each piece of rolling stock has its own distinctive audio, and we individually model the physics of every car, so we can accurately model in-train forces for every consist.
Q: Who is the developer of Train Simulator 2?
A: Train Simulator 2 is developed at Microsoft Games Studios by Aces Studio, the makers of the award-winning Microsoft Flight Simulator series.
Q: Can you play Train Simulator 2 online with your friends?
A: This release of Train Simulator 2 is single-player only.
Q: Are playable steam locomotives featured in Train Simulator 2?
A: Our plans are to model diesel, electric, and steam engines.
Q: What about derailments and crashes?
A: Our physics model is highly realistic and will detect when the player has exceeded normal operating limits. However, because we have to be careful about how our railroad partners and their equipment are depicted, we'll limit the extent of the train damage and off-track physics. Our specific plans are not yet final on this.
Q: What audience is Train Simulator 2 primarily designed for?
A: Train Simulator 2 is designed to appeal to a broad audience. For example, we've made realistic train controls, but we've also included a "simple controls" driving aid option to make the experience as easy as possible.
Q: Do you see Train Simulator 2 being popular among hard-core gamers?
A: We expect that anyone who is interested in simulation and realistic virtual experiences will enjoy this game. A realistic simulation of a compelling real-world experience is gamelike by its very nature.
Q: What will draw non-train enthusiasts to purchase Train Simulator 2?
A: Realism, the chance to experience the thrill of being in control of gigantic locomotives and heavy trains, the opportunity to go anywhere in the world, and the ability to change that virtual world to suit your own simulation goals.
Q: How is Train Simulator 2 similar to/different from other simulation games?
A: Train Simulator 2 is in a class by itself because Microsoft has the resources to create a level of realism our competitors can't. Because Train Simulator 2 is built on Flight Simulator X, we can deliver the entire world of rails. We have superior graphics and have painstakingly recreated accurate train physics to make Train Simulator 2 as real as it gets.
Q: Will Train Simulator 2 be available on any platforms other than the PC?
A: Our current plans are to release Train Simulator 2 on PC only.
Q: In what contexts will human characters be shown in Train Simulator 2? Will they be directly playable?
A: Human characters will be seen in the locomotive cabs as fellow crew members, as well as on station platforms and on the trains as passengers. Human characters will not be directly playable.
Q: How many trains will there be to choose from?
A: We're still finalizing our list of locomotives and rolling stock. Our goal is to provide a wide variety of experiences and classes of trains, but we want to ensure that we have enough time to make each one at the highest possible quality.
Q: Will players be able to design and customize their own trains?
A: There are several levels of customization. Players will be able to combine rolling stock (both from the box and add-ons) into new train consists. Advanced users who have their own graphics software can create custom rolling stock using the included software developer's kit (SDK). Players will be able to share their creations online with other players by offering them as downloadable add-ons.
Q: What kinds of tools will players have at their disposal to create and modify their trains?
A: We have not released the plan for the toolset yet, but there will be tools for combining rolling stock into trains, for editing and creating new routes, and for editing activities, as well as an SDK. The tools we provide to users will be based on the very same tools we use ourselves to create the game content.
Q: Will Train Simulator 2 be offered in all major global regions?
A: We're still finalizing our list of markets, but we're targeting most major markets.
Q: Is there any way to "win"? Are there actually missions? How do you know if you've completed Train Simulator 2?
A: Along with Flight Simulator X, Train Simulator 2 expands the definition of gameplay, because creating and sharing content is part of the fun. For people who just want to play the operations that come in the box, there will be many hours of gameplay and a reward system. Players will also be able to create new activities and share them as add-ons with other players. For some people, just building new consists, scenery, activities, or routes will constitute the fun of the product. Finally, some people will simply want to operate trains in free-run mode without the structure of activities, and they will have many thousands of miles of rails on which to operate.
Q: How much playable time is there in Train Simulator 2?
A: It depends on how you play. There are many hours of operations provided in the box, and you can add on new activities as well. If you play in free-run mode, you can play for years. If you enjoy building new content, the possibilities are endless.
Q: What are the possibilities for downloadable add-ons after release? Will there be new trains added as well as new scenarios?
A: We're building the application to allow for a robust add-on environment. We're also engaging the third-party development community now to ensure that there is add-on content available in the launch timeframe.
Q: Will there be expansion packs?
A: We're planning to publish add-on content after launch, but our plans have not been finalized.
Q: When can we expect to see a trailer?
A: TSInsider.com has a "first-look" video now, and we'll release new visuals and video as we progress toward launch.
Q: Will there be a demo before launch?
A: We currently plan to have a demo available in the launch timeframe.
Q: Will there be a Beta?
A: Yes. Anyone who wants to get on the Beta list should send an email to Tell_TS@microsoft.com. If you have any special qualifications, such as being an add-on developer or a real-world railway employee, please state that in your email. We can't guarantee, however, that you'll be included in the Beta program.
Q: What is the "World of Rails" feature?
A: High Accuracy Route = track accuracy and geospecific scenery. World of Rails = corridor accuracy and geotypical scenery. What the World of Rails means for players is that you will be able to drive a train anywhere in our default set of rails around the world and can keep driving for as far as the track extends without having to leave the game to load a new level. For builders, it means you have a head-start of good-quality digital elevation models, landclass, and demographic data from which to start building a route, but you can also start from scratch or build a fantasy route.
Q: Will there be any cut scenes?
A: Train Simulator 2 can create scripted scenes, so you can create your own cut scenes using the scripting system.
Q: What are the minimum system requirements to play this game?
A: Minimum system requirements have not been set yet. Train Simulator 2 is designed to take advantage of the latest advancements in computer and graphics hardware (multi-core, DirectX 10, etc.), but our goal is to allow Train Simulator 2 to run on as broad a range of hardware as possible.
Q: What operating systems will Train Simulator 2 run on? I heard it was Vista only.
A: Train Simulator 2 will be available for Windows XP and Windows Vista operating systems. But DirectX 10, which provides enhanced 3-D graphics-rendering capabilities and helps noticeably improve your computer's gaming performance, is available only on Windows Vista.
Q: What is your current relationship with Kuju, the developer from Train Simulator?
A: We play Rail Simulator and have a lot of respect for what Kuju has accomplished, but we're no longer working with Kuju. Train Simulator 2 is internally developed by the same studio that has developed Microsoft Flight Simulator for 25 years.
Q: I've been hearing about Train Simulator 2 for a while now. Were there any developmental snags?
A: It's always challenging to develop a new franchise, but we are committed to the Train Simulator franchise.
Q: What factors were considered when choosing the four "high-accuracy" routes?
A: Variety of experience, from locomotive type to scenery to gameplay challenges, and the ability to showcase the platform.
Q: What is the level of difficulty of Train Simulator 2?
A: There are beginner, intermediate, and advanced operations. For a realistic experience with a higher level of difficulty, you can operate the locomotives with all of the primary and most of the secondary controls and displays; for a lower level of difficulty you can use simple controls and a variety of driving aids.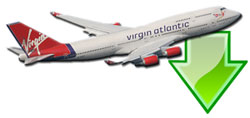 Don't forget... We have a huge selection (over 24,000 files) of free mods and add-ons for MSFS, FSX, P3D & X-Plane in the file library. Files include aircraft, scenery, and utilities All are free-to-download and use - you don't even need to register. Browse on down to the file library here.