Announced last week, Dovetail Games - the company behind the successful Train Simulator franchise have announced that they have acquired the rights to distribute Microsoft Flight Simulator X Gold Edition. They have also announced that they have signed a global licensing deal, "granting them the rights to develop and publish all-new flight products based on Microsoft's genre-defining flight technology".

Dovetail Games plan to release Microsoft Flight Simulator X Gold Edition on Steam as a downloadable product called, "Microsoft Flight Simulator X: Steam Edition".
"I am delighted to be working in partnership with Microsoft as part of this agreement," said Paul Jackson, CEO of Dovetail Games. "We are thrilled to be exploring new flight simulation opportunities using Microsoft's technology, and look forward to using our extensive expertise of Steam publishing to successfully bring Microsoft Flight Simulator X: Steam Edition to a broad new audience on the Steam platform. This partnership is perfectly timed to support our expansion into new areas of simulation."
So this is massive news for the flight simulation industry. Not only will we see X-Plane on Steam, but now we'll also be able to see the even more popular Microsoft Flight Simulator X available as a downloadable product.
Hopefully this will create a greater community following and expand the community by drawing in new users of the software. This is also great news for payware developers too as it will create a bigger marketplace.
We haven't heard any word on how the add-on system will change (or remain the same) - but we can presume we can continue using all of the freeware packages just as we do now with a current Flight Simulator X installation - this includes aircraft packages, scenery and utilities available from all of the add-on sites we have come to love.
"When it comes to licensing our simulation engine, Dovetail Games is the obvious choice for us to work with. We respect their approach in terms of delivering premium quality simulation games and look forward to seeing their vision of the next chapter in flight simulations unfold," said Kevin Perry, Executive Producer at Microsoft. "In addition to that, they have repeatedly demonstrated the ability to launch simulation products successfully via online platforms, making them the ideal partner to distribute Microsoft Flight Simulator X: Steam Edition."
We presume that this new "Microsoft Flight Simulator X: Steam Edition" will remain the same in terms of core code - i.e. there will be no upgraded engine, environment or anything like that - it will be the stock code that Microsoft created and all Dovetail Games will be doing is distributing it via Steam.
A New Flight Simulator in the Works based on Flight Simulator X
Also announced in the same press release from Dovetail Games is the suggestion of a brand new flight simulator release some time in 2015. The actual quote from the release states, "The company is currently investigating new concepts in this area and is expecting to bring a release to market in 2015.".
As well as claiming the distribution rights to Flight Simulator X, Dovetail Games have also purchased a global licensing deal with Microsoft, "granting them the rights to develop and publish all-new flight products based on Microsoft's genre-defining flight technology."
So by the sounds of it, they will be developing a brand new flight simulator release based on the existing FSX code. This is big news for the industry - really big news. We are assuming that the product released will be called "Flight Simulator 2015" - dropping the "Microsoft" prefix.
Dovetail Games have been in the industry a while and know what they're doing when it comes to simulation. They are masters of train simulation - and although aircraft and trains are very different, the technology and expertise that goes behind creating software of this kind is essentially the same.
We are all hoping that Dovetail Games continue with the option of third-party add-ons and expansions just as we are used to with the Microsoft series. If the expansion system is "closed" and we have to rely on paid DLC (downloadable content) like in Microsoft Flight, we're going to be back to square one again. Unlike Microsoft Flight, we're confident that Dovetail Games will do it right this time.
Update, December 2014
Microsoft Flight Simulator X: Steam Edition has now been released, read more about it here.
2019 Update: Microsoft Announce new Flight Simulator
Microsoft have announced a new flight simulator set for release in 2020. You can read all about it in detail here.
This really is a hot topic so I would love if you could post your comments, thoughts and opinions in the comments section below. Also don't forget to "share"!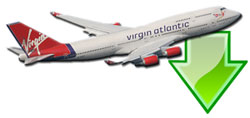 Don't forget... We have a huge selection (over 24,000 files) of free mods and add-ons for MSFS, FSX, P3D & X-Plane in the file library. Files include aircraft, scenery, and utilities All are free-to-download and use - you don't even need to register. Browse on down to the file library here.