Well, it's been said, as written on Phil Taylor's blog that we should expect a Microsoft Flight Simulator 11 at the end of 2010, perhaps in good time for 2011 and possibly being called FS11 or Microsoft Flight Simulator 11.
The official name for the next version of Flight Sim has still to be confirmed. We've collected some comments and views about the next flight simulator and posted them with this article.
Update: NEW Microsoft Flight Simulator Announced for 2020

Microsoft have officially announced a new flight simulator package for PC and Xbox set for release in 2020.
You can read the full details along with videos and screenshots here.
Update May 2019
As you may already know, Microsoft eventually killed off Microsoft Flight Simulator and the franchise was sold to Dovetail Games. Microsoft did have a shot at a new simulator called Flight but that fell flat on its face because it was essentially a "game" with DLC.
The good news is that Dovetail Games have gone ahead and revamped Microsoft Flight Simulator X and re-released it on Steam with bugfixes and updates.
You can read our review of the Steam Edition here and of course, all of the add-ons for FSX in our file library will also work with the new Steam Edition.
Looking ahead, Dovetail has decided to continue development with the Steam Edition of FSX instead of creating an entirely new platform. Expect updates direct from Steam.
Original Feature Suggestions for a New Flight Simulator
A user writes:
I really believe (and I could be very wrong) MS/Aces needs to forget about backward compatibility and redesign the whole 'engine'. I have a feeling FSX is more hamstrung by trying to keep older third party stuff usable, and by doing so, possibly continuing with outdated programming. I believe a clean slate is necessary, but can you imagine how that would be received?
A user writes:
The following are what I want:

1) Better lighting that looks more realistic
2) Cloud Shadows
3) Slopped runways
4) Less Cartoonish Autogen and better blending of the Autogen with photo textures
5) No more object shadows when cloudy
6) Fix the Alpha Fade
7) Fix the precipitation textures
8) Fix the wind change direction effects between stations
9) Interaction with Train Simulator
10) Different water textures for lakes, rivers, etc
11) New aircraft
12) New Mission
13) Allow declaring emergencies
14) Better system mulfunction modeling
15) Allow tear and wear on aircraft
16) Use bump maping to create 3D Ice on runways
17) Smoke and particle obstruction effects
18) Lots more scenery and scenery areas
19) Bring back the photo realistic airport surrondings to the airports
20) Solid overcast. I still can't get solid overcasts
21) New missions
22) Pilot carrier ladder
23) STARS and SIDS
A user writes:
Phil announced on his blog several months ago that work on FSvNext has already begun. Were they not planning to do so, a complete reorganization and expanding the staff (nearly double!) would make no sense whatsoever...
A user writes:
You know, Wenting, you and I don't often agree, but here you took the words right out of my mouth...

FS was damn near banned for having realistic crashes 7 years ago... I'd rather have a flight sim than no sim at all because people want to simulate crashes!

My Guess is that FS11 will go to market in Fall of 2010 as a 2011 product. And I'd guess that they will call it FS11 to coincide with 2011...

And for those of you that still haven't been initiated... No matter what bad-arse system you have on release day... It's not enough... FS is ALWAYS designed for the machines releases 18 to 24 months after the sim...
A user writes:
I have worked in the IT industry for many years and my benchmark for comp. performance has always been MS Flight Simulator. My belief is that FS will continue - provided it can attract new users - or perhaps the user base is large enough now for MS to continue. With each new release of FS, it is required to update hardware to take advantage of new technologies in both h/w and s/w. And this is why MSFS "as real as it gets"...it gets better with time and that's why we stay "in the game".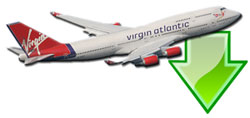 Don't forget... We have a huge selection (over 24,000 files) of free mods and add-ons for MSFS, FSX, P3D & X-Plane in the file library. Files include aircraft, scenery, and utilities All are free-to-download and use - you don't even need to register. Browse on down to the file library here.