This PC Train Simulator software is the successor of Railworks 2, released well ahead before 2012, available as a Deluxe Pack, which can only be purchased as a downloadable at Steam.com. (Owners of Railworks 2 must be aware that Train Simulator 2012 will automatically install itself over their old version).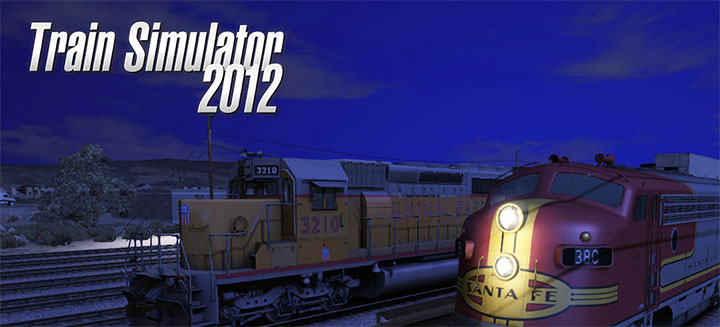 To install you need first to register for an (free) account with Steam.com.
Steam will then take care of a smooth and complete download and installation of the game.
Every time you start the game, you first have to connect to Steam, which may be felt as an unpleasant obligation, but after copying some cache-files from Steam to your computer, you can play off-line. However, not connected to Steam means you cannot exchange your scores to compete with other players.
System Requirements
Due to the impressive details, it needs some extra computing and graphic power, more than Railworks 2.
You need Windows XP, Vista or Windows 7 with a 2.8GHz processor, at least 2GB RAM and 6GB free space on your Hard disk. The graphic card is said to be one with at least 256 Mb memory with Pixel Shader and ready for DirectX 9.
Of course these are the absolute minimum requirements. I would not recommend XP and certainly not Vista for "satisfaction to the max". Especially the graphic card should be well above the minimums.
My NVidia GeForce GTX 560 Ti with 1024Mb memory handles the graphic and sound demands of the game rather well.
Playing the game
Standard you open the game in two steps. Firstly to be connected to the Steam-server, secondly by choosing Start in the first opening screen (the actual game).
Much more than Railworks 2, one can set different options for graphics detail, sound, how to play the game and more.
RailWorks 3 is played by scenarios. You can choose a scenario by train (dozens different steam, diesel or electric loc's) or by route (standard 10 included). A scenario can be played in Standard, Career or Free roaming mode.
Changing of Train or Route or Scenario is frustrating slow and the commercial-like screen shown during loading is awesome boring.
Controlling the game
Controlling the game is quite impressive, although sometimes it is guessing whether to choose a menu-item, 'cross', a 'back-arrow' or the <Esc>-key.
The game is normally controlled by keyboard and mouse to activate the graphic driving controls (simple and advanced), camera positions, screenshot, chart, task, results and so on.
For every scenario there is a route map and a task list, except of course in Free Roaming.
Very handy, certainly in the beginning, is the Pause and Save button.
Some Tasks and Charts are not so understandable at first glance and need some prior study, especially when maneuvering at yards and with junctions is needed.
Realism
Although standard sceneries are focused on the UK, there are some possibilities to play in Europe and the USA. The trains are quite detailed, but the routes are more fictional. The railway stations are nice and amused designed with walking people at platforms, boarding and disembarking the train on your command.
When not in the Free Roaming mode, you are bound to tight schedules, delays, speed limits and so on. You get penalty-points for each breach.
And in between you have to watch the Track Information window, which gives you all info about upcoming signs, stations and even the slope of the track.
Especially with advanced controls, this is a very realistic (and difficult) challenge! Of course, don't consume more steam than the boiler is generating.
Some scenario's expect you to load enough coal, water or fuel for the trip, pick up some freight wagons (coupling/disconnecting gives you a hard time) and deliver them at different stations.
The task includes a lot of shunting from one track to the other, driving forward and backwards, obeying the signals, while you have to operate manually the right junction to get on the right track.
Railworks3 is an almost professional simulation game, so you are strongly advised to take first some training by choosing the TestTrak route with some scenarios: Driving a train (start/stop at stations) and the Basic Freight Operations (maneuvering along junctions).
Of course, diesel and electric loc's are much less laborious, but more challenging because of the much higher speeds to achieve and the corresponding longer braking distance to think of.
Weather simulation
The simulation of weather condition is unchanged limited and rather static. Even though it gives a nice "feeling" driving through rain, snow or green pastures.
Add-ons
RailWorks3 is a base game, which can be extended as much as to please anybody's interest.
Feel free to participate through Steam in the Rail simulator community all over the world with forums in all kind of languages. It offers you international competition, a lot of add-ons of all kinds of trains and routes made by several developers on the same platform.
Cons
It would be most useful to have the possibility to undock the sub-windows (e.g. 2-D map, Task Log, Quick Reference guide) to move them onto a second screen of your computer. That will keep the main window fully visible while driving, shunting and switching tracks.
It would also be handy to save the progress of more than 1 partly played scenario for future continuation.
You can choose to launch the game in Full Screen or in a rather small Window. It would be most handy to be able to customize the size of that Window.
Conclusion
Railworks 3 as successor of Railworks 2 is like Windows XP versus Vista or Microsoft Flight simulator FS9 versus FSX… more a graphic beautification of an existing and well designed simulation game than a significant functional improvement.
The price for this is a more than middle-class computer (Intel i5, quad core, 3GHz or alike) and an above middle-class graphic card (GeForce GTX 560 Ti or better, with at least 1024 Mb memory). All that with at least 4Gb RAM and Windows 7 is highly recommended as minimum satisfactory requirements.
You can purchase your boxed copy over at SimShack.net.
Gameplay video
This review of RailWorks 3: Train Simulator 2012 was written by Henk van Ahee, from the Netherlands. Henk is an avid flight simmer and train enthusiast.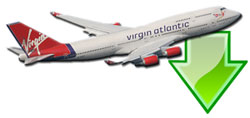 Don't forget... We have a huge selection (over 24,000 files) of free mods and add-ons for MSFS, FSX, P3D & X-Plane in the file library. Files include aircraft, scenery, and utilities All are free-to-download and use - you don't even need to register. Browse on down to the file library here.