Xtreme Prototypes is proud to announce the release of its Avro CF-105 Arrow add-on aircraft package for Microsoft Flight Simulator X and Flight Simulator 2004. The software includes six variations of the legendary Canadian "all-weather" high-altitude interceptor, two fully functional 3D virtual cockpits, Arrow custom sound sets, 14 camera definitions for FSX, 10 saved flights based on Arrow test flights or fictitious but anticipated missions, and a 60-page user manual inspired from original Avro flight manuals in English and French (PDF format).
The Xtreme Prototypes CF-105 Arrow for Flight Simulator is available on CD-ROM or download and can be purchased online from Xtreme Prototypes or from add-on resellers at the competitive price of $34.99 USD (suggested retail price). The add-on is compatible with FSX SP2, FSX Acceleration Expansion Pack, FS2004, WindowsR XP SP2 and WindowsR VistaTM.
The Avro Arrow remains the stuff legends are made of many years after it was ordered destroyed just before it could fulfill its intended role as a new type of all-weather interceptor against long-range enemy bombers during the Cold War. The Arrow was a revolutionary aircraft and one of the most advanced of its time. It used computer control and "fly by wire" technology and was capable of flying over Mach 2.
The Xtreme Prototypes CF-105 Arrow is a chance to experience first hand the sheer performance of an aircraft whose advanced systems and cockpit ergonomics were quite a challenge for the test pilots who flew them fifty years ago. The add-on package will allow virtual pilots to fly at high altitudes at twice the speed of sound, simulate the procedures required during the flight, and even test the anticipated performance of the mighty Orenda PS-13 "Iroquois" engine that was being installed in the Arrow Mk. 2 at the time the Arrow program was cancelled.
The Xtreme Prototypes Arrow add-on aircraft package contains five variations of the Avro CF-105 Arrow Mk. 1 equipped with two Pratt & Whitney J75-P-5 turbojet engines (RL-201 to RL-205) and one variation of the Avro CF-105 Arrow Mk. 2 equipped with two mighty Orenda PS-13 "Iroquois" turbojet engines (RL-206).
Each aircraft is highly detailed and has been carefully modeled based on available archive material in order to conform as closely as possible to the real-world Avro Arrow.
The exterior 3D models contain 600 parts and 60 animations with reflective textures, unique markings, movable control surfaces (elevator, ailerons, vertical stabilizer/rudder and speed brakes), fully animated engine turbine and compressor disks and exhaust nozzles (petals), extendable landing gear, movable canopies with cockpit details, pilot/navigator and animated parts. All aircraft feature custom sounds and a dozen of special visual effects such as engine smoke, wingtip vortices, afterburner flame and shock waves effects and aircraft lights.
The custom flight model includes functional afterburners, basic autopilot modes and delta wing flight characteristics. It allows the virtual aircraft to simulate supersonic flight at high altitude in FSX, FSX Acceleration Expansion Pack and FS2004. The aircraft can accelerate up to beyond Mach 2 and reach an altitude of nearly 60,000 feet while still showing fairly good overall maneuverability.
Each Arrow add-on aircraft model comes with a fully functional virtual cockpit which contains over 900 parts and nearly 200 animated gauges, switches, levers, light indicators and flight instruments with tooltips. Each VC has been meticulously created to conform as closely as possible to the cabin of the real CF-105 Arrow and to allow a total 3D immersion into the Avro Arrow flying environment. The Xtreme Prototypes CF-105 Arrow package contains two different virtual cockpits corresponding to different time periods or aircraft configurations.
The full 3D gauges have been carefully designed and modeled based on the original analog instruments found in the real Arrow during the 1950s. Virtually all devices in the cockpits are functional and behave like the original ones found in the real-world Avro Arrow.
Each Arrow add-on aircraft comes with one main instrument panel and a number of secondary panels. The VC has cockpit (white or red) spotlights and backlit instrument panels that are lit when the cockpit and/or panel lighting switches on the right side panel are turned on.
Another interesting feature of the VC is the possibility to render the canopy "invisible" to create the impression that the aircraft is equipped with a "bubble" glass canopy. The "invisible" canopy gives more visibility to the virtual pilot, especially during landing.
The Xtreme Prototypes CF-105 Arrow for Flight Simulator is available for immediate download at: www.xtremeprototypes.com.
About Xtreme Prototypes
Xtreme Prototypes, incorporated in 2006, is a production studio based in Montreal, Canada, mainly dedicated to developing and marketing high quality add-on products for MicrosoftR Flight Simulator. The company focuses on products with a high educational or historical value and is looking forward to the development of add-on aircraft that have influenced the evolution of flight and can provide an exciting and unique flight simulation experience to users. Its first series of products, the X-15 for Flight Simulator, brings the excitement of high-speed and high-altitude flight and the challenge of an X-15 research mission to flight simulation enthusiasts and X-15 fans in more than 25 countries around the world.
Xtreme Prototypes recognizes the financial participation of Telefilm Canada, administrator of The Canada New Media Fund funded by the Department of Canadian Heritage, in the development and marketing of its products.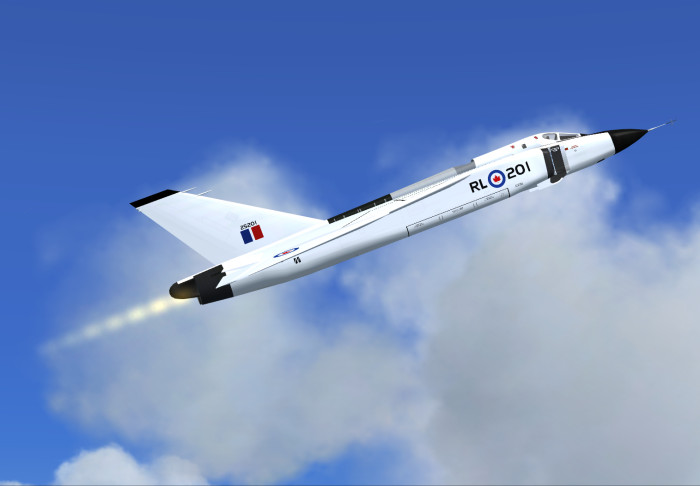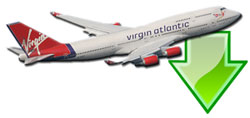 Don't forget... We have a huge selection (over 24,000 files) of free mods and add-ons for MSFS, FSX, P3D & X-Plane in the file library. Files include aircraft, scenery, and utilities All are free-to-download and use - you don't even need to register. Browse on down to the file library here.